Scouts Guide To The Zombie Apocalypse, film review: A mix of gore and humour
(15) Christopher B Landon, 93 mins. Starring: Tye Sheridan, Logan Miller, Sarah Dumont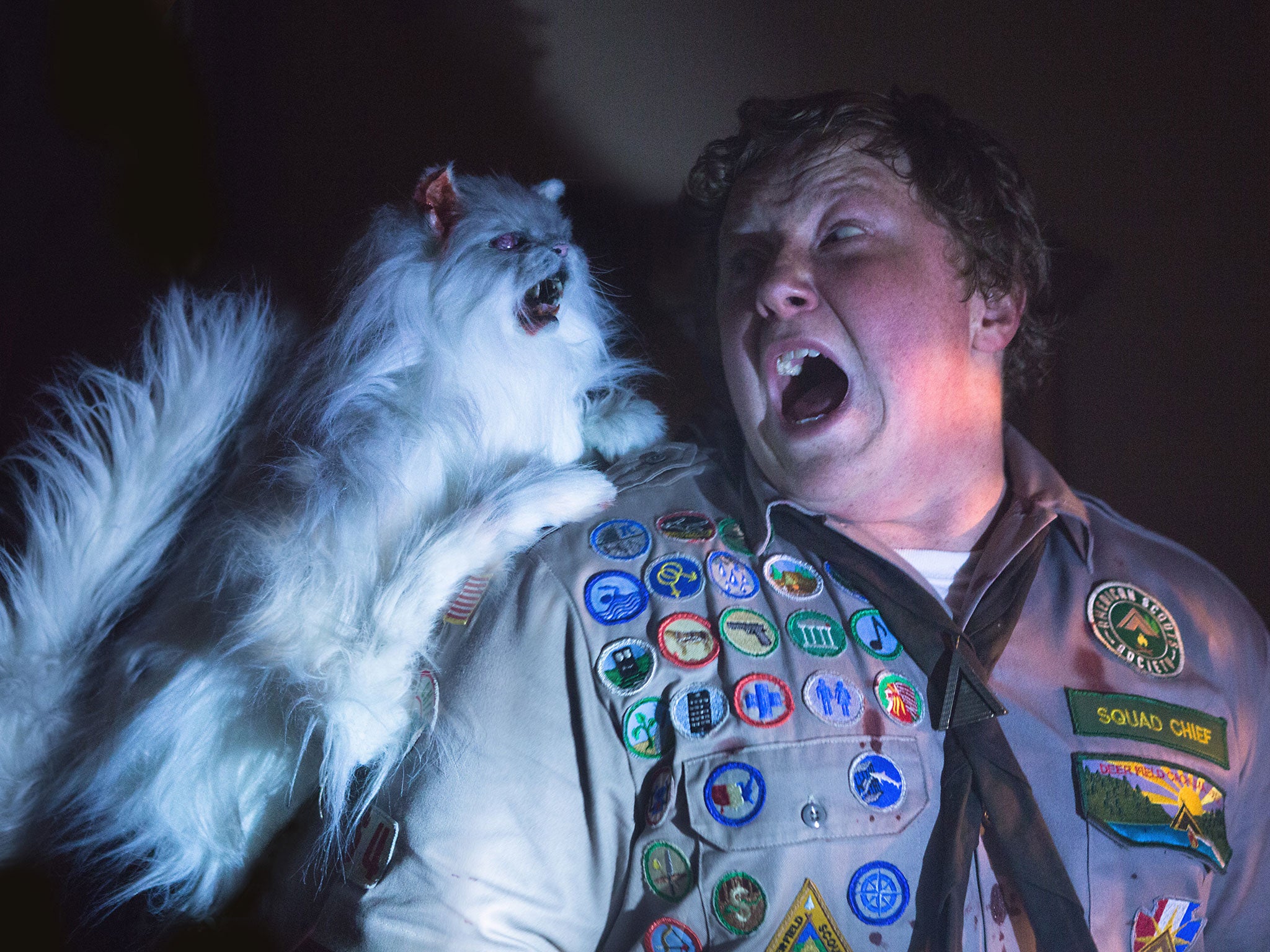 The gore and humour mix together well in this engaging high-school zombie movie, written and directed by Christopher B Landon (son of Michael Landon from Little House on the Prairie).
Tye Sheridan (in a role a cosmos away from his part in Terrence Malick's The Tree of Life) plays a teenager who has been in the scouts since he was a kid and is beginning to think there may be more to life than going on camping expeditions and learning knots. He has two friends in the scouts, Carter (Logan Miller) and the overweight Augie (Joey Morgan), but no one else wants to join. An early scene in a lab, in which a goofy cleaner tries to give mouth-to-mouth to a corpse, establishes that zombies are on the loose.
The rest of the film is essentially one prolonged chase with a few interludes in a strip joint (called Lawrence of Alabia) and at a secret high-school dance to which the scouts aren't invited. As zombies' heads are shot off and feral cats and even more feral old ladies prey on the hapless adolescent heroes, you can't help but warm to the cheery irreverence of the storytelling.
Join our commenting forum
Join thought-provoking conversations, follow other Independent readers and see their replies