The Good Dinosaur, reviewed by a 7-year-old
Leno thought the scene in which they eat hallucinogenic fruits was "sooooo coool"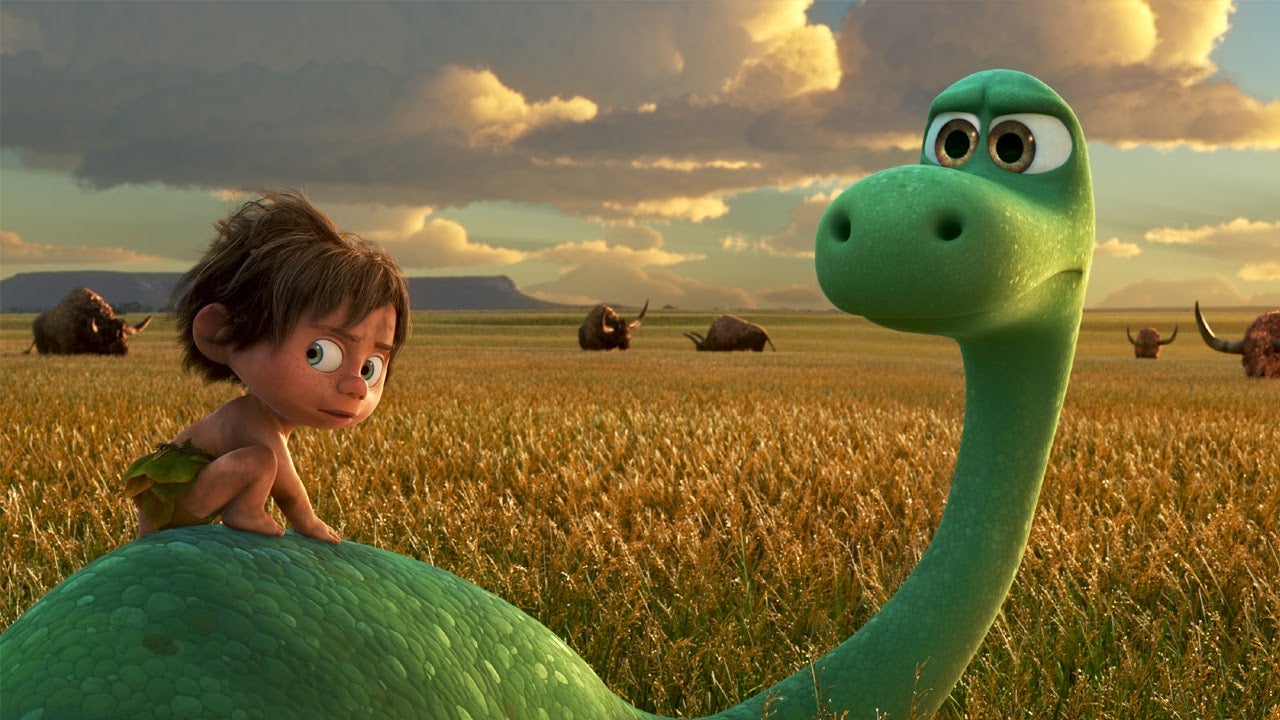 It seems kind of silly to critically dismantle The Good Dinosaur, a film made for an audience a hell of a lot younger than your average film critic, so we asked 7-year-old Leno Pretti what he made of it.
Here are his thoughts, following an afternoon showing at a Cineworld on Saturday:
'I must mention first that I love dinosaurs so "The Good Dinosaur" review will be a good review.
I always wonder what would happen if the big asteroid didn't hit the Earth and the dinosaurs survived. Could they be friends with people?
I wish I had a friend like Arlo, so he could howl with me when I'm sad.
Watching Arlo, the Apatosaurus, on the adventure with Spot, the human boy, who behaves like a dog, made me feel like I'm in the movie. I wanted to meet giant T-Rexes and the spirited Triceratops with lots of animals on his horns to protect him.
At first Arlo was a scared dinosaur but friendship with Spot made him brave. He loved his family and overcame his fear, to find the way back home.
The most funny part was when Arlo and Spot ate the fruits from the tree and were laughing until their bellies hurt. They swapped their bodies and heads. That was super cool.
There was also a very sad moment when Arlo's daddy died but then Arlo saw his ghost and became very brave so that means you can help others even if you are not really here.
'The Good Dinosaur' was the best animation I've ever seen.
Join our commenting forum
Join thought-provoking conversations, follow other Independent readers and see their replies