The Muppets, James Bobin, 109 mins (U) The Woman in Black, James Watkins, 95 mins (12A)
Where've you been Kermit? The gang are all back in a feelgood film to delight kids...and those who remember the Seventies
Nicholas Barber
Sunday 12 February 2012 01:00 Comments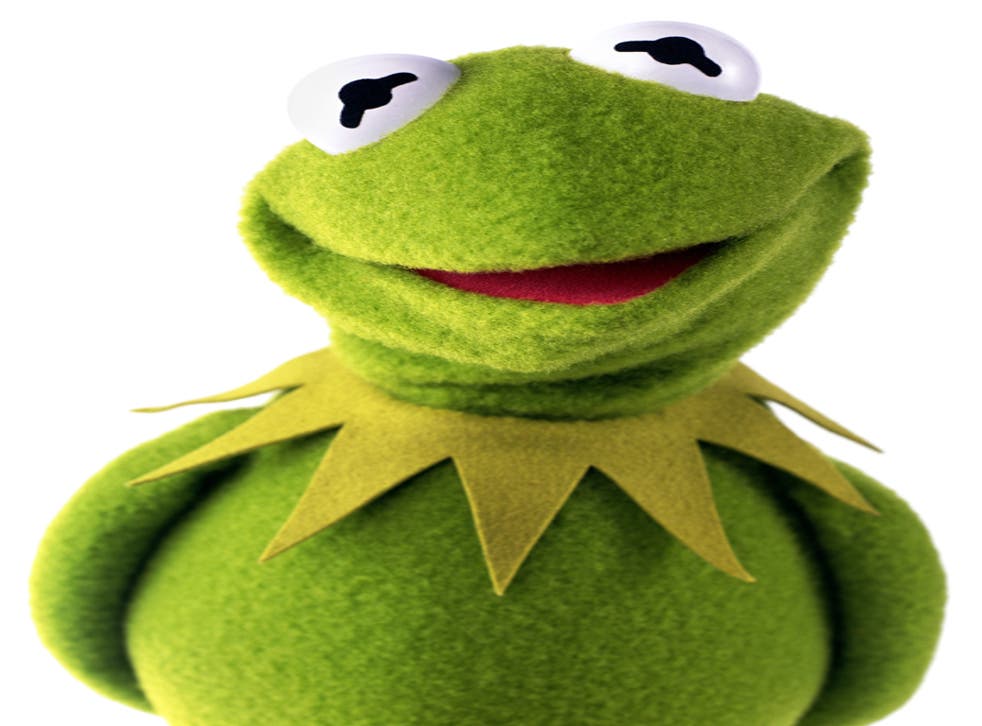 When you hear that The Muppets are returning to the big screen, but that the film has been snubbed by Frank Oz (who used to voice Miss Piggy and Fozzie Bear), you might fear some sort of committee-sanctioned, soulless travesty.
In short, you might fear Alvin and the Chipmunks. But lay those fears to rest. The Muppets is the sincerest possible homage to The Muppet Show of the 1970s and onwards, not that it lets its deep respect get in the way of a joke about an exploding toilet factory.
Much of the credit should go to Jason Segel, who suggested the film in the first place, and who co-writes and stars. He plays a big-hearted lunk who lives in a small town (called Small Town) with his distinctly Muppet-like brother, Walter. Walter is an obsessive fan of The Muppet Show, so Segel and his girlfriend, the adorably wide-eyed Amy Adams, take him to Los Angeles to visit the Muppet theatre, only to find that it's about to be bought and demolished by an evil oil baron called Tex Richman (Chris Cooper). The Muppets themselves have long since gone their separate ways, so Segel and co – in a sequence borrowed from The Blues Brothers – decide to find Kermit the frog and persuade him to reunite with his old pals for a fund-raising variety telethon.
From then on, the film keeps reiterating how great it would be to see the Muppets performing together again, and the bubbling enthusiasm seems so genuine that you'd be mean-spirited not to agree. Indeed, by the time you get to the singalong finale, which has a firework display thrown in, you might be ready to file The Muppets alongside The Artist and Hugo: all three films are buoyed by their unabashed love of the showbiz of a bygone era. But the genius of The Muppets is the way it balances all this warmth and affection with anarchic, self-aware humour. It's peppered with postmodern jokes (characters often mention the film's budget and running time), and most of its many guest stars are youngish comedians notorious for the rudery of their acts.
This balance between irreverent and reverential is exemplified by the songs, which are written by Bret McKenzie of Flight of the Conchords, and which qualify The Muppets as the best original movie musical since Team America: World Police. When Segel bellows out the immortal question, "Am I a man or a Muppet?", it's wrenchingly heartfelt and deliriously silly at the same time. The Oscar nomination for "Best Song" is wholly justified. The only injustice is that none of the other songs was nominated alongside it.
Just to be Statler and Waldorf for a moment, I'd cavil that while Kermit and Miss Piggy are given plenty to do, Scooter, Fozzie, Gonzo and the rest of the gang might want to have a word with their agents: none of them stands out. Maybe that's why Frank Oz turned The Muppets down. But if he simply felt that this delightful comedy wasn't true to the spirit of Jim Henson's TV shows and movies, then maybe he should have a word with his agent, too. He agreed to do Yoda's voice in the turgid Star Wars prequels (see "Also Showing"), after all.
The Woman in Black is adapted from Susan Hill's novel – the source of a long-running West End play – but it might as well be a remake of an episode of The League of Gentlemen. Its hero is a Victorian lawyer (Daniel Radcliffe) who travels to a dank coastal village in order to sort through the paperwork in an isolated mansion. The place is a museum of creaking floorboards, cobwebs, stuffed animals, porcelain dolls, wind-up toys, solemn photos, and every other bit of spooky Victoriana employed by Dr Who to traumatise children in the 1970s. And if that weren't clichéd enough, there are about 500 glimpses of a face/hand/shadow at a window, most of them accompanied by a sudden, deafening clang.
So, there's nothing new in The Woman in Black, but eventually I came to respect it as an honourably straightforward attempt to make an old-fashioned haunted house film. If you stick with it, there's no denying that it does furnish a few shivers. That 12A certificate may make it possible to take along your six-year-old, but, trust me, that would be an exceptionally bad idea.
Effective as it ultimately is, The Woman in Black still resembles a fairground ride more than a film. There's an air of fakery about it, partly because it pays so little attention to plot or logic, and partly because Radcliffe looks far too young to be the widowed father of a four-year-old child, even if he is sporting stick-on sideburns. It's his first starring role since Harry Potter, but he's not exactly stretching himself. Having spent a decade being clenched and anxious in the face of supernatural villainy, here he is doing the same again. If he is capable of another accent, or another facial expression, we'll have to wait for another film to witness it.
Access unlimited streaming of movies and TV shows with Amazon Prime Video Sign up now for a 30-day free trial
Sign up
Next Week:
Nicholas Barber revs up for Ghost Rider: Spirit of Vengeance
Also Showing 12/02/2012
Big Miracle (107 mins, PG)
The true story of how a family of three whales, trapped under the Alaskan ice, inspired an international rescue mission, Big Miracle ends up being just as sentimental and self-important as you might expect, but it's also a satirical commentary on the ways in which everyone involved – from Greenpeace activist (Drew Barrymore) to oil tycoon (Ted Danson) – uses the event to serve their own purposes.
The Vow (104 mins, 12A)
When Rachel McAdams hurts her head in a car accident, she loses her memory of the previous five years, including all of the time she's ever spent with her husband, Channing Tatum. A solid, romantic weepie, with a couple of clever twists along the way.
Star Wars: Episode 1 – The Phantom Menace (136 mins, U)
It's no surprise that George Lucas has elected to convert his Star Wars films into 3D – when Smell-O-Vision comes along he'll no doubt have a crack at that, too – but until he works out how to revise the story, the dialogue, the acting and the horrific haircuts, The Phantom Menace will always remain a scarcely coherent jumble.
Register for free to continue reading
Registration is a free and easy way to support our truly independent journalism
By registering, you will also enjoy limited access to Premium articles, exclusive newsletters, commenting, and virtual events with our leading journalists
Already have an account? sign in
Join our new commenting forum
Join thought-provoking conversations, follow other Independent readers and see their replies