The Salt Of The Earth, film review: Showcasing Sebastião Salgado's awe-inspiring work
(12A) Wim Wenders, Juliano Salgado, 109 mins
Geoffrey Macnab
Friday 17 July 2015 01:48 Comments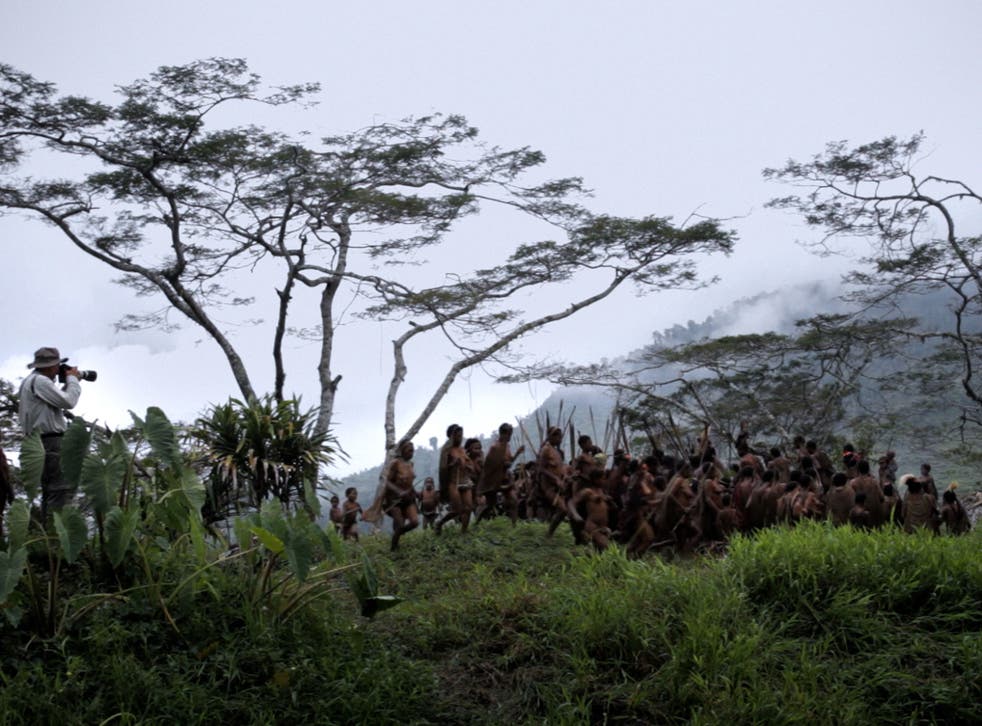 "Our history is a history of wars. Everybody should see these images to see how terrible our species is," the great Brazilian photographer Sebastião Salgado says of the suffering he has spent much of his career chronicling.
He has a similar sensibility to the Polish journalist Ryszard Kapuściński, who transcended reportage in the way he dealt with war, famine and upheaval. This documentary portrait, which Wim Wenders co-directed with Salgado's son, takes us through his life story.
Salgado trained as an economist but turned to photography after borrowing his wife's camera. His work – pictures of gold diggers scurrying up a mountain, war photographs, studies of Amazonian tribesfolk or the nature pictures he has started taking late in his career – is awe-inspiring.
Wenders showcases his work while giving him a platform to express his philosophical and political views. The doc benefits from a subtly affecting use of music.
Register for free to continue reading
Registration is a free and easy way to support our truly independent journalism
By registering, you will also enjoy limited access to Premium articles, exclusive newsletters, commenting, and virtual events with our leading journalists
Already have an account? sign in
Join our new commenting forum
Join thought-provoking conversations, follow other Independent readers and see their replies