What If, film review: Daniel Radcliffe is funny and affecting as romantic lead
Zoe Kazan and Daniel Radcliffe make a thoroughly engaging double act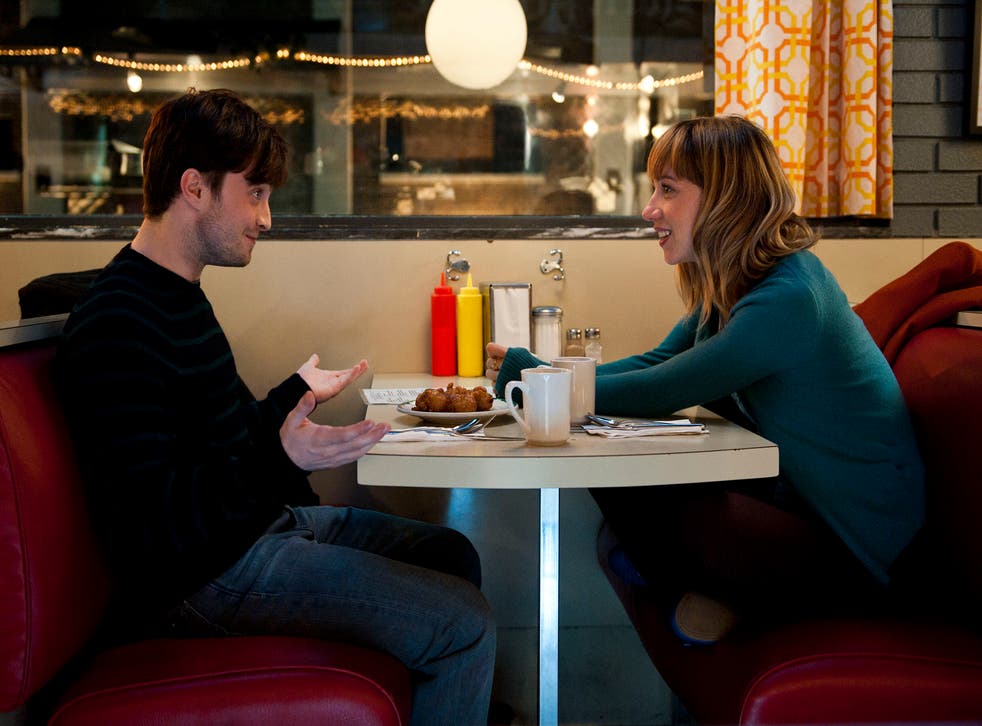 Acerbic and maudlin by turns, Douse's screwball romantic comedy sees Hogwarts old boy Radcliffe venturing successfully into Cary Grant territory.
He plays lovelorn medical school drop-out Wallace, first seen sitting on the roof, pining for the girlfriend who cheated on him 379 days before.
Zoe Kazan plays Chantry, a wisecracking charmer who shares his offbeat view of the world. Their mutual attraction is obvious but she is already in a relationship with the self-righteously obnoxious Ben (Rafe Spall) so both try hard to maintain the illusion that they are only friends.
Some of the dialogue is very witty indeed. The would-be lovers turn out to share a fascination with Elvis Presley's dietary habits and to have the same facility for puns and morbid jokes.
Kazan, the granddaughter of director Elia Kazan, is delightful as the heroine: wryly humorous one moment and prudishly melancholic the next.
Radcliffe is also funny and affecting as the romantic lead, trying hard to suppress his true feelings.
At times, with its fey animated sequences and self-conscious zaniness, the film becomes just a little too whimsical.
Its plotting is predictable but Kazan and Radcliffe make a thoroughly engaging double act.
Michael Douse, 102 mins, starring: Daniel Radcliffe, Zoe Kazan, Mackenzie Davis, Rafe Spall
Join our new commenting forum
Join thought-provoking conversations, follow other Independent readers and see their replies