Wonderstruck review - Cannes 2017: Ambitious but doesn't quite deliver the magic
Flipping between the 1920s and 1970s, 'Wonderstruck' shows off Todd Haynes's chameleon-like qualities as a director and his visual imagination, but is let down by uncharacteristic mawkishness
Geoffrey Macnab Comments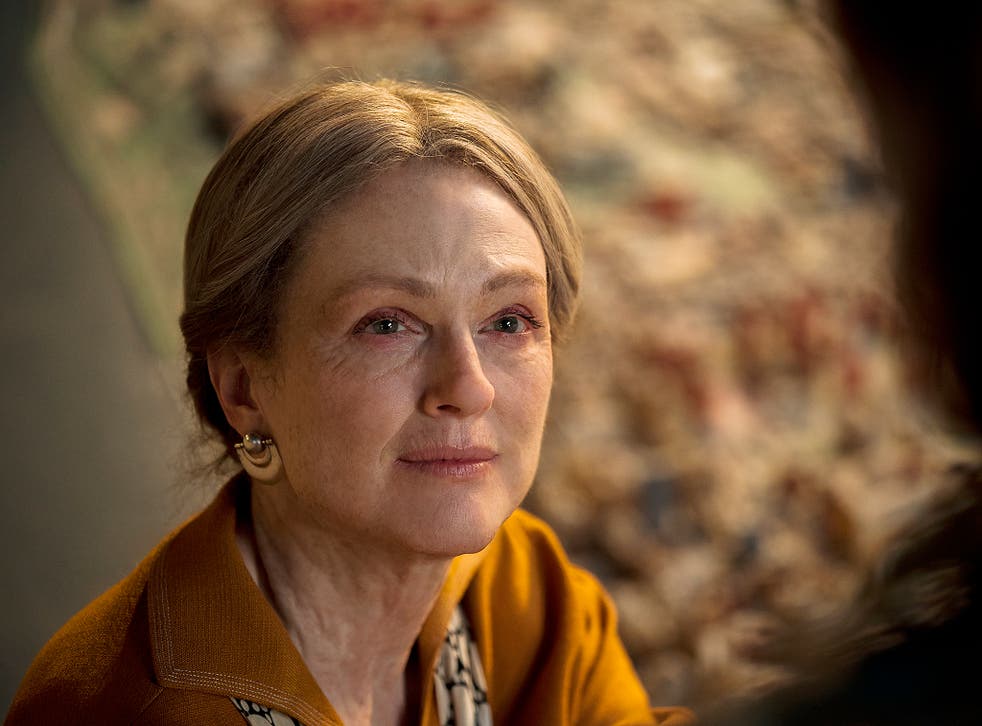 It was a ferocious early morning scrummage to get into the first Cannes screening of Todd Haynes's Wonderstruck. The security was even more draconian than normal, the screening started late and the audience was unusually restive and bad-tempered.
The hope was that Haynes's film, adapted from the young adult novel by Brian Sezlnick (the author of The Invention Of Hugo Cabret), would transport them away from their everyday cares. After all, this is a fantastical tale that plays as a silent movie at times; that spans 50 years, switching from black and white to colour, and that even includes some animated sequences. The magic, though, wasn't really there.
The film deals with bereavement, sudden deafness and with the abandonment issues that cloud the lives of its young protagonists. It has one of those plots so heavily reliant on coincidence that you're half surprised when the unexpected doesn't happen.
We start in Minnesota in 1977. Ben (very well played by Oakes Fegley) is a likeable, shaggy-haired kid who has Starsky & Hutch posters on his wall and who loves to day dream and to collect old bric a brac. He doesn't know the identity of his father. Was he an astronomer, the boy asks himself. "Maybe that's why I like outer space so much." Ben's mother has died in an automobile accident. He is grief-stricken, has recently lost his hearing, and is prey to strange nightmares about wolves. He resolves to run away to New York in search of his dad.
From 1977, we're whisked back to the black and white 1920s and to another story of a deaf child heading to New York in search of a parent. This is Rose (Millicent Simmons), and she's obsessed, for reasons that are soon revealed, with the great Lillian Gish-like movie star, Lillian Mayhew (Julianne Moore), star of sweeping melodrama "Daughter Of The Storm".
Haynes recreates 1920s New York in highly inventive fashion. As he has shown in films such as Far From Heaven and Carol, he knows just how to celebrate (and to subvert) old Hollywood melodramas. Here, as Rose watches Mayhew on screen, we get to see a few scenes of Moore giving a diva-like performance in "Daughter Of The Storm", acting very expressively as a cabin blows away nearby. It's a frustration, though, that her screen time is so fleeting. She plays two characters in Wonderstruck but neither is seen for long. Nor do we get more than a few minutes of Michelle Williams as Ben's mother. (Williams still manages to register very strongly.)
Another of the pleasures here is the director's recreation of late 1970s New York: the bustling, garish, rubbish-strewn city full of hustlers and low-lifes we know from Taxi Driver and countless cop movies. The elegant cinema that once showed Lillian Mayhew pictures has become a seedy, run-down porn theatre showing flicks like Captain Lust. Ben arrives in New York, looking for "Kincaid Books", a shop whose address he has stumbled on in bizarre circumstances. He has money from his mother's "rainy day fund" but there's very little chance of him being able to hold onto it.
​Wonderstruck stands as an advertisement for Haynes's chameleon-like qualities as a director, his ability to change storytelling styles and his visual imagination. He also uses sound in very subtle fashion. The deafness of the two kids seems to heighten their other senses. We see the city through their eyes.
As Haynes cuts between the 1920s and 1970s, we all know that the twin stories must be interconnected. What isn't clear until very late on is exactly how they're linked. We thus have the sense that we are watching two separate movies. In its more banal moments – for example, in the sketching of the friendship between Ben and a boy he meets on the streets and then meets again at the Natural History Museum – the film plays like just another kids' tale. Certain moments, for example the New York City blackout, don't have the impact that might have been expected. There is also a mawkishness here that you don't find in any of Haynes's other movies.
Wonderstruck has its grace notes but there aren't quite enough of them. The shifts in time and storytelling style risk becoming a distraction and blunt the force and coherence of the film.
Register for free to continue reading
Registration is a free and easy way to support our truly independent journalism
By registering, you will also enjoy limited access to Premium articles, exclusive newsletters, commenting, and virtual events with our leading journalists
Already have an account? sign in
Join our new commenting forum
Join thought-provoking conversations, follow other Independent readers and see their replies