Rogue One: Alt-right supporters create #DumpStarWars to boycott film
Fears of a multicultural galaxy continue...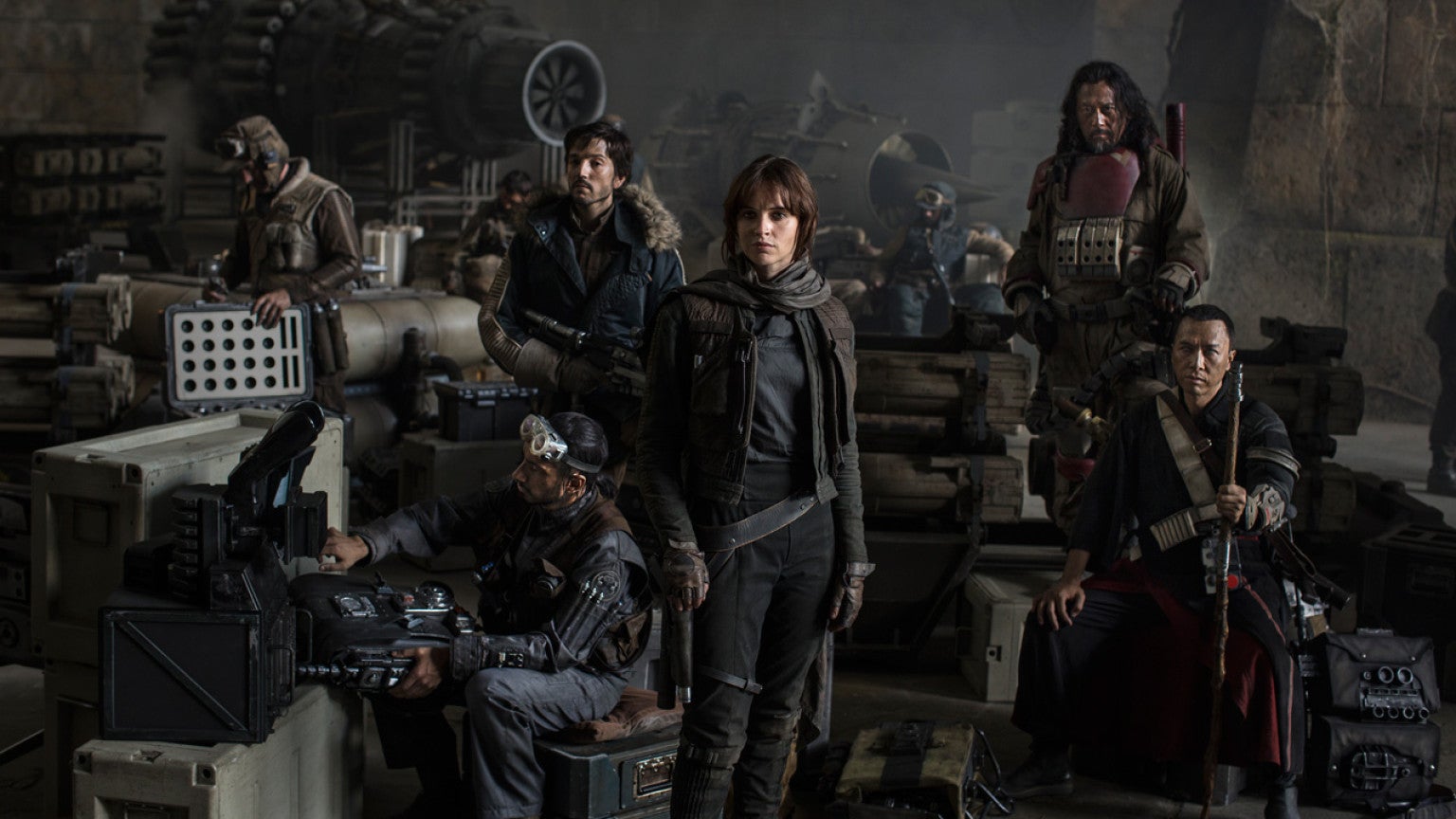 It's now day two of the online protests against the upcoming Star Wars spin-off, Rogue One, and folks are sounding off in support and opposition of the film with the hashtag #DumpStarWars.
It all started when members of the alt-right—you know, the brand spanking new racist movement of white supremacists, who feel emboldened following Donald Trump's election win—became very upset at the film's scriptwriter, Chris Weitz, and his supposed "anti-white agenda."
Rogue One final trailer: A shot-by-shot breakdown
Show all 7
Even before the post-election shock settled, Weitz and several others behind the Star Wars universe condemned the rising Islamophobic, racist, misogynistic, and anti-Semitic incidents of harassment witnessed throughout the country by placing those damn safety pins on their profile in solidarity with people of color and the LGBT community. Weitz also sent racist folks into a frenzy with the following tweet that's since been deleted.
"Please note that the Empire is a white supremacist (human) organization," he tweeted back in November. "Opposed by a multi-cultural group led by brave women."
This stance against white supremacy was apparently too much to handle and calls for a boycott surfaced on Reddit. A few of those voices eventually created the #DumpStarWars hashtag on Twitter.
Much to the dismay of casual racists and Trump supporters online, the hashtag was co-opted both by Star Wars fans and people who couldn't really take the boycott seriously to begin with.
For those who aren't afraid of seeing an inclusive, multicultural galaxy far, far away, Rogue One: A Star Wars Story hits theaters on December 16.