Sir Anthony Hopkins says Transformers is 'one of the biggest' movies he's done
Ahead of his debut in Transformers: The Last Knight, star Sir Anthony Hopkins tells us about filming in Downing Street, breakfast with Bumblebee and being called T-Hop
Friday 23 June 2017 12:17 BST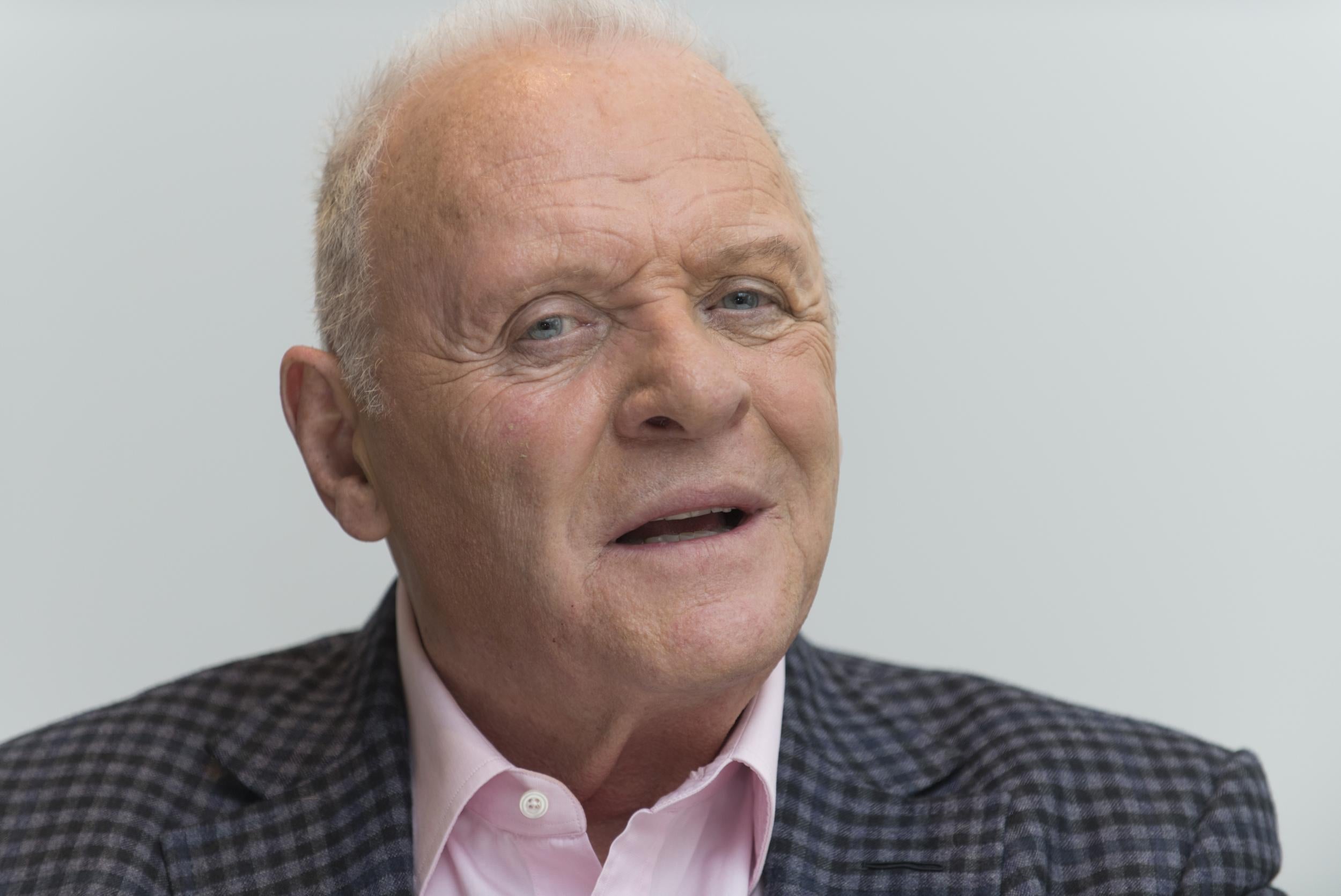 In Transformers: The Last Knight, Sir Anthony Hopkins stars as Sir Edmund Burton, the Brit bot expert who readies Mark Wahlberg's Cade Yeager for mankind's ultimate showdown. While much of the plot is still being kept under wraps by Michael Bay — who will exit the director's chair after this instalment — the movie sees Hopkins joining fellow series newcomers Jerrod Carmichael (Jimmy), Laura Haddock (as Wahlberg's reluctant battle buddy Vivian Wembley) and rising star Isabela Moner (as the street-smart Izzy), along with returning cast members Stanley Tucci, Josh Duhamel and John Turturro.
What was it that first attracted you to the Transformers movie?
Michael Bay, really. We met at a hotel for breakfast, way back. And I gathered from that very first meeting that he had the whole film already in his head. He had already designed it all with his team. I mean, he knows all about that computer stuff and will concentrate for hours just on the reflection of light off their steel to make them look real. I thought, this is going to be interesting. He then sent me the script and told me he wanted me to play a man called Sir Edmund Burton. I said: "Sir Edmund? OK (laughs)…" He said: "Well, you're a knight." I said: "OK… Is he a lord?" He said: "Yeah, an aristocrat." I said: "OK…" So I got the script, read it, and it was actually very, very good. I thought, I like this.
What was the first day of shooting like?
We filmed at this big country house. Michael came to greet me. "Hi-how-you-doing-OK-great!" He talks really fast — like Speedy Gonzalez (laughs). But, you know, I'm not short of intelligence — I've got a couple of synapses still working — I go in and Michael's there and the whole crew is set up. "Can I call you Tony?" he said. "Yes, call me whatever you want to call me." (Laughs)… I think he got the message quickly that I'm a team player. I'll do whatever the director tells me to. And then they begin to trust you. As the days went by, I'd ask him if I could try this or that, and he had no problem with it. That's when you know you're working together. It's never a question of dominating or entitlement or telling. I mean, actors who tell the director how to direct, that's awful. Or actors who want to rewrite everything, that's horrible. I don't go along with that. That's egotism of the worst kind. That sense of entitlement. But with Michael we just had a lot of fun.
What can you tell us about your character?
Well, I can't tell you much (laughs)… He's an English lord, an aristocrat whose lineage goes back to the court of King Arthur. And he knows that the Transformers come from that period in time and that they're now going to take over the Earth — that there's going to be a battle with the humans.
How does the film compare in scale to your recent projects?
Oh, this is a big, big film. It's huge. We were at Stonehenge, Blenheim Palace. We were at Downing Street — that's never been done before, but he can get in there. We were down the Mall, outside Buckingham Palace, racing in a car with a stunt driver (laughs)… Yes, I think it's one of the biggest I've ever done. It's a big, big movie.
What was it like working with Mark Wahlberg?
He's really terrific, an excellent actor. And very quiet, actually. You know, comes on set prepared and does it. He also likes to improvise and I like that too. Honestly, when you have a good script, and this was an excellent script, the rest is easy. If a director doesn't want you to improvise because he values his writing that much, then fine. Just learn the script. But a really good director has the capacity to say, "OK, let's kick this about." Like how I worked with Woody Allen (You Will Meet a Tall Dark Stranger, 2010). He said: "So now you can do it again and kick it around a bit and improvise." It's good to see people relaxed and being confident in what you can do.
I understand your co-star, comedian Jerrod Carmichael gave you a nickname?
T-Hop! That was nice.
Love that.
Do you have a favourite Transformers movie?
I love the ones with Shia LaBeouf, especially the very first one I saw because I didn't know what to expect. The others with Mark Wahlberg, too. I've seen all of them now. But I can't really pick one. I actually watched them all again before we started filming just to be fresh. I really think they're terrific.
Do you have a favourite Autobot?
(Laughs)… No, not really. But kids would ask me that when we were in London, when we were filming on The Mall. All these kids were there and they wanted photographs with me. And they would ask me: "Do you know Bumblebee?" I'd say: "Yeah, very well. We had breakfast this morning!" "Yeah?"
Michael Bay is known for favouring practical stunts over CGI whenever possible. How did you find that aspect of it?
Love it. I remember going down The Mall that day in one of the cars — we had this great American stunt driver. He tells me we're going to go 75mph through Admiralty Arch, which was like going through the eye of a needle in a rocket. And I just thought, 'Well, I've had a good life' (laughs)… They call action. The car roars. And the camera is on me as we go through the arch. And then we do it again. I just thought, please don't ask for a third take, that's pushing your luck (laughs).
So, when we see your reaction in that scene, that's not acting…
No, that's me! I just tried not to wince (laughs)… It was insanity.
What kind of film are we ultimately in store for?
I think it could be one of his best films. It should be good fun.
Take our fun quiz to find out which character you are