Publications 'blacklisted' if they ask Kendall Jenner about Pepsi ad during Coachella interview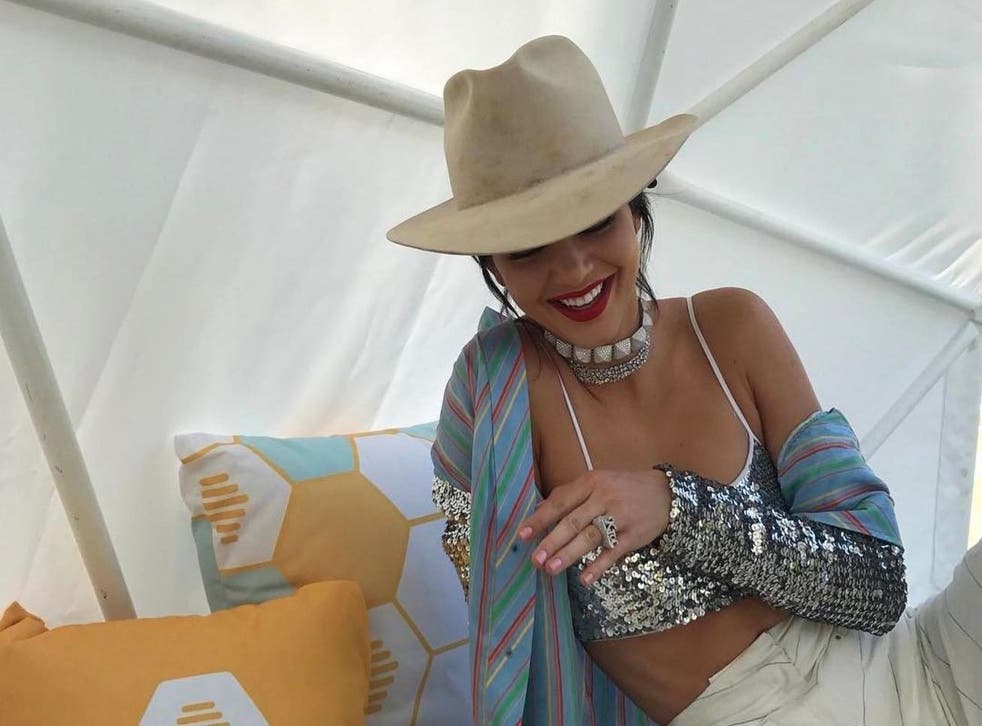 Managers and publicists trying to ban certain topics during interviews is nothing new (I've certainly had to fight my fair share of it), but it seems Kendall Jenner's have gone to extreme lengths to prevent any 'Kendall Jenner responds to Pepsi ad backlash' headlines.
As per TMZ:
'Our Kendall sources tell us the model's got several interviews lined up when she hits up events at the festival ... but questions must be submitted in advance. Everyone interviewing Kendall will have a hard rule ... no direct or indirect mention of her failed Pepsi ad.
'There are consequences for outlets that get sneaky -- Kendall will be immediately pulled from the interview and the outlet will forever be persona non grata.'
Here's hoping there was at least one reporter at the festival willing to take the L and ask anyway.
Jenner was DJing an event hosted by the app Bumble at Coachella, with the main stage being headlined last night by Kendrick Lamar.
Rather than the traditional screenshot of a lengthy apology, Jenner has chosen to remain silent over the advert on Twitter and Instagram.
We've reached out to her people for clarification over the reported interview gag.
Join our new commenting forum
Join thought-provoking conversations, follow other Independent readers and see their replies