Barack Obama playlists: US President reveals what he's listening to, including Chance the Rapper and Courtney Barnett
It's the second year he has revealed his favourite songs
Rachael Revesz
New York
Thursday 11 August 2016 17:06 Comments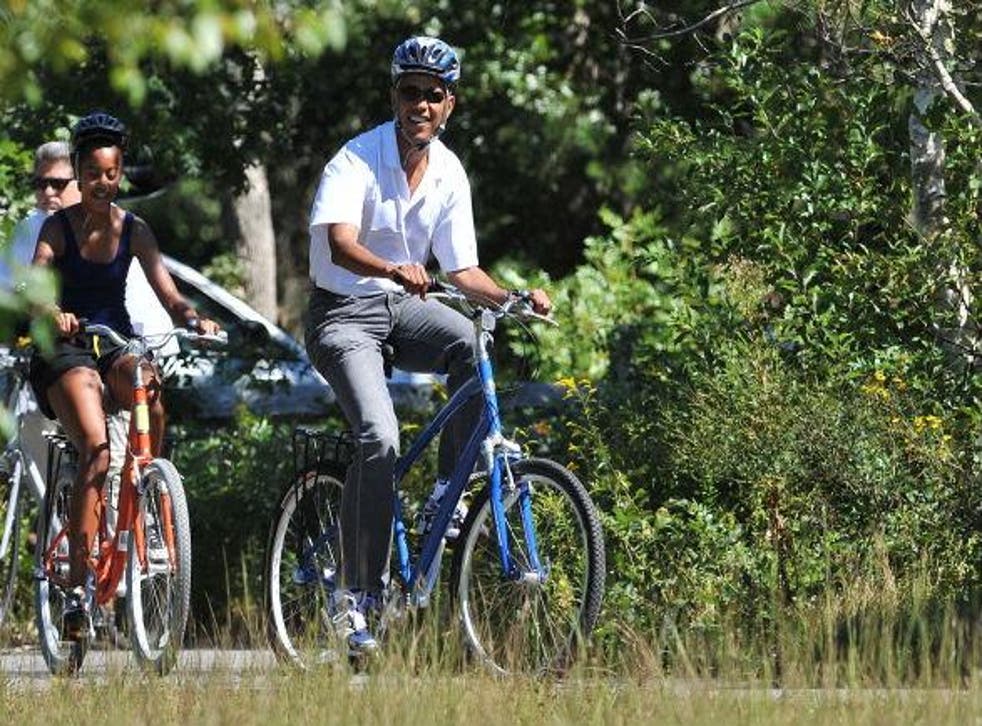 Even though the president is secluded for his summer holiday in Martha's Vineyard, he has still managed to share his favourite songs for the summer.
"Been waiting to drop this: summer playlist, the encore. What's everybody listening to?" he wrote on twitter.
It is the second year the president has released his Spotify playlist after the White House officially joined up with the music streaming app.
While last year the list included Beyonce, this year the Lemonade star did not make the mark.
Kendrick Lamar was also not on the list, despite Mr Obama inviting the artist to his 55th birthday party this year and opening the White House's 4th of July party.
The "daytime" list includes a mix of artists such as Sara Bareilles' Many The Miles, Nina Simone's Sinnerman and Aretha Franklin's Rock Steady.
The eclectic list also includes Prince, who died at his Minnesota home in April.
"Nighttime" songs feature Corrine Bailey Rae's Green Aphrodisiac, Mary J Blige's I'll Be There For You / You're All I Need, Janet Jackson's If I Get Lonely and Esperanza Spalding's Espera.
Mr Obama has not been shy to singing and dancing throughout his career.
He "slow jammed" the achievements of his eight-year tenure against the backdrop of jazz music on the Jimmy Fallon show.
He was also captured rocking out to Eminem's Lose Yourself as he was about to walk out onto the stage at the Democratic National Convention.
Register for free to continue reading
Registration is a free and easy way to support our truly independent journalism
By registering, you will also enjoy limited access to Premium articles, exclusive newsletters, commenting, and virtual events with our leading journalists
Already have an account? sign in
Join our new commenting forum
Join thought-provoking conversations, follow other Independent readers and see their replies