Country Music Awards lifts ban on reporters asking about Las Vegas shooting
They had tried to keep quesitons about the shooting from their awards show, but later reversed amid criticism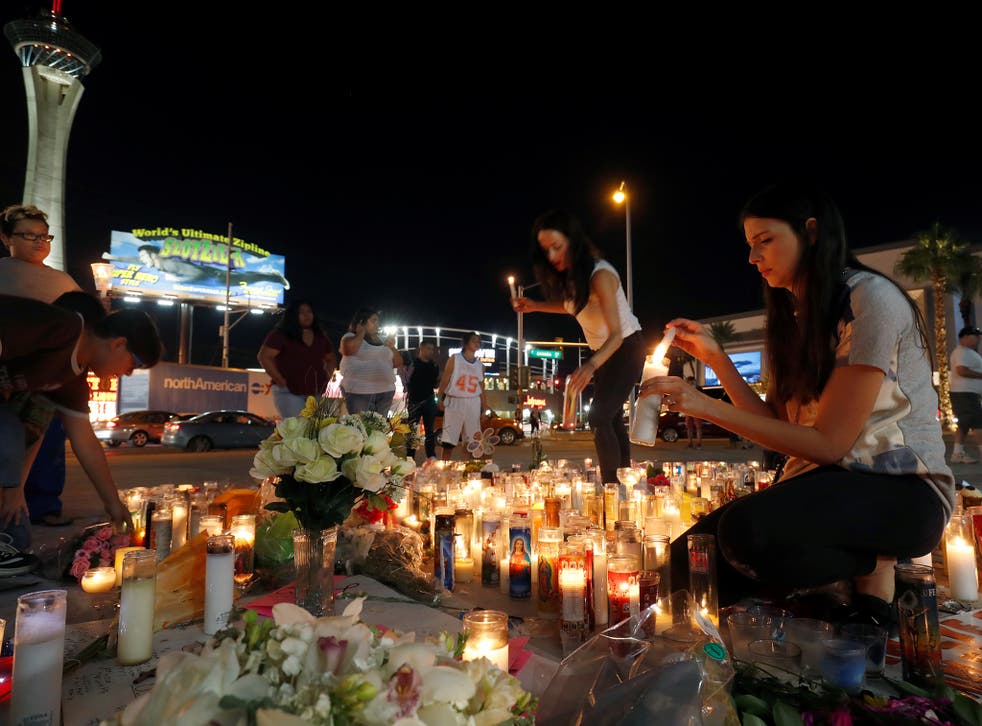 After receiving harsh criticism for attempting to ban reporters from asking about the mass shooting in Las Vegas last month, the Country Music Association (CMA) has decided that a little free speech is just peachy.
The organization had announced restrictions to its upcoming award show that included barring the media from asking talent at the awards about sensitive issues such as the Las Vegas tragedy at the Route 91 Harvest country music festival, when 58 people were killed alongside 500 more who were injured.
"In light of recent events, and out of respect for the artists directly or indirectly involved, please refrain from focusing your coverage of the CMA Awards Red Carpet and Backstage Media Center on the Las Vegas tragedy, gun rights, political affiliations or topics of the like," a section of the original guidelines read. "It's vital, more so this year than in year's past due to the sensitivities at hand, that the CMA Awards be a celebration of Country Music and the artists that make this genre so great."
But, after considerable backlash, CMA walked back those restrictions.
"CMA apologizes for the recently distributed restrictions in the CMA Awards media guidelines, which have since been lifted," it said in a statement. "The sentiment was not to infringe and was created with the best of intentions to honor and celebrate Country Music."
The original guidelines included a warning saying that media that did not follow the rules risked being excluded from covering the event.
Las Vegas shooting – in pictures

Show all 15
The CMA Awards is one of the biggest events in country music, and brings top country star names together each year to celebrate the industry's work.
The organization justified the initial restrictions by saying that the CMA Awards are intended to be a place of excitement and celebration, and that the organization wanted "everyone to feel comfortable talking to press about this exciting time."
Hosts of the show say that they have felt intense pressure on them to host the show in the correct manner with the tragedy so close behind.
"We're not going to ignore it, but we're not going to also dwell on that," Brad Paisley, who is hosting it alongside Carrie Underwood, told Rolling Stone last month. "We have to make sure we honor those we've lost, but we also [have to] celebrate this music, which lives on, and do a good job having the heart we need to have on that night. And also the theme of the show this year is very much about unity, and coming together as a format."
Paisley was one of those voices that urged CMA to rescind the restrictions.
Register for free to continue reading
Registration is a free and easy way to support our truly independent journalism
By registering, you will also enjoy limited access to Premium articles, exclusive newsletters, commenting, and virtual events with our leading journalists
Already have an account? sign in
Register for free to continue reading
Registration is a free and easy way to support our truly independent journalism
By registering, you will also enjoy limited access to Premium articles, exclusive newsletters, commenting, and virtual events with our leading journalists
Already have an account? sign in
Join our new commenting forum
Join thought-provoking conversations, follow other Independent readers and see their replies