David Bowie releases details of second new single 'The Stars (Are Out Tonight)'
Daisy Wyatt
Monday 18 February 2013 13:59 Comments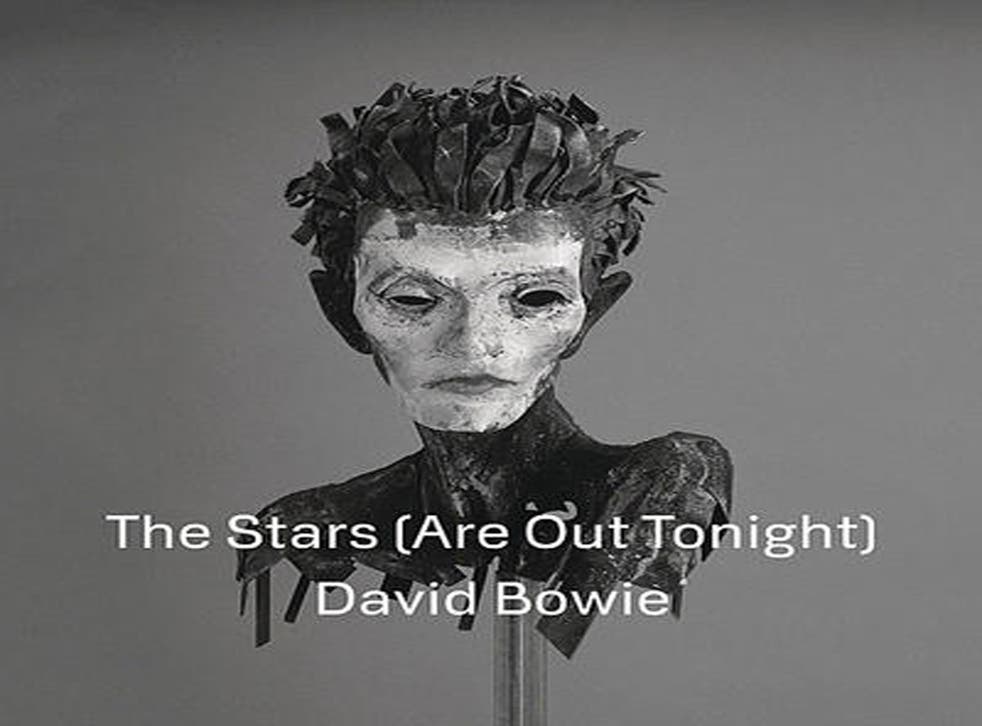 David Bowie is set to release a new track titled "The Stars (Are Out Tonight)" on 26 February. The song will be his second release in two months after a decade of music silence.
The singer subtly posted the news on his official website. The post includes no information other than a picture of a sculpted bust with the words "The Stars (Are Out Tonight) David Bowie" next to the date 02.26.13 written in large font.
The single will be released two weeks before his anticipated album The Next Day. The album is produced by Bowie's long-time collaborator Tony Visconti and will be released in the UK and most countries on March 11. American fans will have to wait one day later until March 12, while Australian fans will get the record three days earlier.
Bowie shocked fans on 8 January when he broke his decade long music silence with his new single and accompanying video "Where Are We Now?" and announced that a new album would follow in March.
A documentary about the singer's life is due to be broadcast on BBC Two in May. The programme will focus on five critical years of his career- 1971, 1975, 1977, 1980 and 1983- before looking at new album The Next Day. A feature film about the collaboration between Bowie and Iggy Pop is also underway, it was reported earlier this month.
Register for free to continue reading
Registration is a free and easy way to support our truly independent journalism
By registering, you will also enjoy limited access to Premium articles, exclusive newsletters, commenting, and virtual events with our leading journalists
Already have an account? sign in
Join our new commenting forum
Join thought-provoking conversations, follow other Independent readers and see their replies