Ezio interview: discovering battered chips, house rabbits, and getting chosen by Tony Blair on 'Desert Island Discs'
The Chilcot report has delivered a damning verdict on Tony Blair's involvement in the Iraq War, but what happens when said politician declares he's a fan?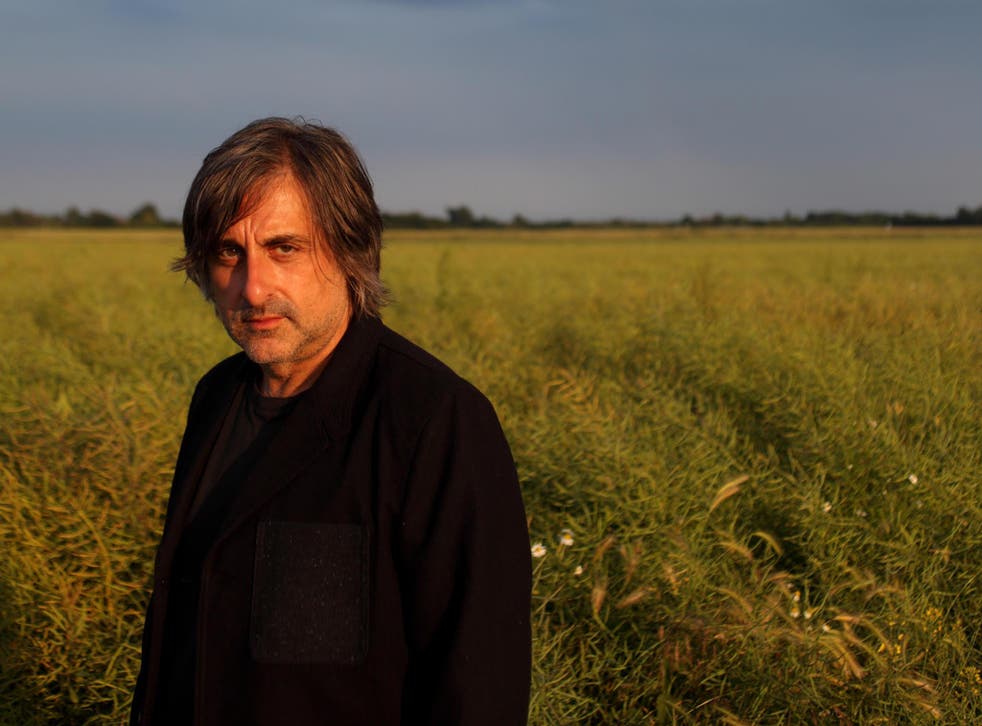 It was November 1996 and in just over six months' time Tony Blair would be crowned Prime Minister, bringing an end to 18 years of Conservative rule. "We'd had the Conservatives all my adult life at this point and he hadn't yet been elected, so there was a lot of good will towards him," says Ezio Lunedei. Years before the Iraq War and the damning Chilcot report that followed, Blair was hot property in the media, so Lunedei was delighted when he arrived home one evening to discover his answer machine overloaded with messages from national journalists telling him that one of his tracks had been chosen by the Labour leader for Desert Island Discs.
"I suppose, quite selfishly, my first reaction was 'how can we take advantage of this?' 'Cause we'd been playing for years and never had a stroke of luck," says Lunedei. On stage he goes by his first name Ezio. He's been touring the UK and Europe extensively since the 1990s with his long-time songwriting partner Mark "Booga" Fowell, performing acoustic rock with various line-ups and dabbling in any genre of music that takes his fancy. Needless to say, it's hard to pinpoint his sound. When his song "Cancel Today" featured on Desert Island Discs in 1996, he had just been dropped by major label Arista/BMG after two years, and, as Ezio puts it, "all of a sudden they would have had something to do and they weren't in a position to do it anymore, so there was all this press and there was nobody following it up."
Throughout my half-hour interview with Ezio, he's charming, intense and a brilliant story teller. I get the sense that he's really listening and considering my questions, and he commands my attention when he speaks; always building his answers to a punch line or pay off, just like a professional comedian. It's very similar to how he performs on stage, you get the impression that he's performing a personal concert for every single person in the room.
Culture news in pictures

Show all 33
Very few singers have this quality, and having grown up in Cambridge, where Ezio has been a big part of the music scene for years, it's always puzzled me why such a brilliant performer hasn't had more success. But does he think being chosen by Blair was damaging? "I think so in some ways, because we were like a cool, serious band, but it kind of turned us into some weird novelty duo or something, who's only thing was this. So I don't think it did us any favours whatsoever. I certainly wouldn't want to go and see a band just because a politician liked it," he says frankly.
But, Ezio isn't the only artist to have been unhappy about their music being associated with political figures. Over the years, many musicians have called for their music to be withdrawn from political campaigns. Keane memorably were horrified when the Tories used their track "Everybody's Changing" in the run-up to the 2010 general election. Likewise, The Rolling Stones demanded that Donald Trump stop using their music at his rallies earlier this year.
Nevertheless, Ezio has carried on making music over the last 20 years, and despite being outside the mainstream can sell out venues at short notice, which I have no doubt is due to his abilities as a showman. His intricate acoustic guitar work and rich tenor is complemented by amusing chit-chat between tracks, and he's not afraid to heckle back and forth with his fans; usually coming out on top.
His knack for comical anecdotes is evident when he tells me of making his new record on an industrial estate in Cambridge. "There's rabbits running all over the floor, house trained rabbits. I thought they're gonna piss and shit everywhere, but no, they're rabbits that use a litter tray, have you ever heard of that? I've never heard of that," he says, chuckling like Muttley from the cartoon Wacky Races.
When I ask him if he thinks Blair is guilty of war crimes his answer is just as witty. "I think he's guilty of being a massive idiot," he says laughing. "I remember a quote when people were saying, 'James Dean, all he used to ask himself was what would Brando have done?' And I think Blair's equivalent was: 'what would Thatcher have done?'" He bemoans the fact that Margaret Thatcher was so far ahead of everybody when she was in power. "It was horrible, and to be a Labour supporter, then, was massively frustrating; during the miners strike and during the Falklands. You felt like you didn't have a voice, you felt like such an underdog. It was worse than being Iceland against France."
He's not so sure if we're in similar times now, considering the current political climate in the UK. "But there's a mess left by these times. 'Cause while we go around in Cambridge and everything's nice and optimistic and property's worth Christ knows what, and everybody's like 'yeah, we're European, hey! Do you fancy some tortellini?' In Wolverhampton it's not like that. They have battered chips." But he's quick to defend the Wolverhampton delicacy. "Here's what's wrong with battered chips… nothing."
Have you ever had deep fried Mars bar? "No, but people are outraged by them. I like the idea a lot, I might even do it at home." Obscure British food aside, Ezio is planning two tours of Germany in the autumn, and another across the UK next spring. His next album should also be out by the end of the year, if he can remember the passwords to all the various logins that help him run his music business. While having Tony Blair's support did little to advance his career back in 1996, the singer-songwriter is still touring, captivating audiences and making a living in the pubs and clubs of Europe after all these years.
Join our new commenting forum
Join thought-provoking conversations, follow other Independent readers and see their replies