Fabric: What would have been a wake for the iconic London venue turns into a celebration of its reopening
No one is taking Fabric, and the underground dance scene it symbolises, for granted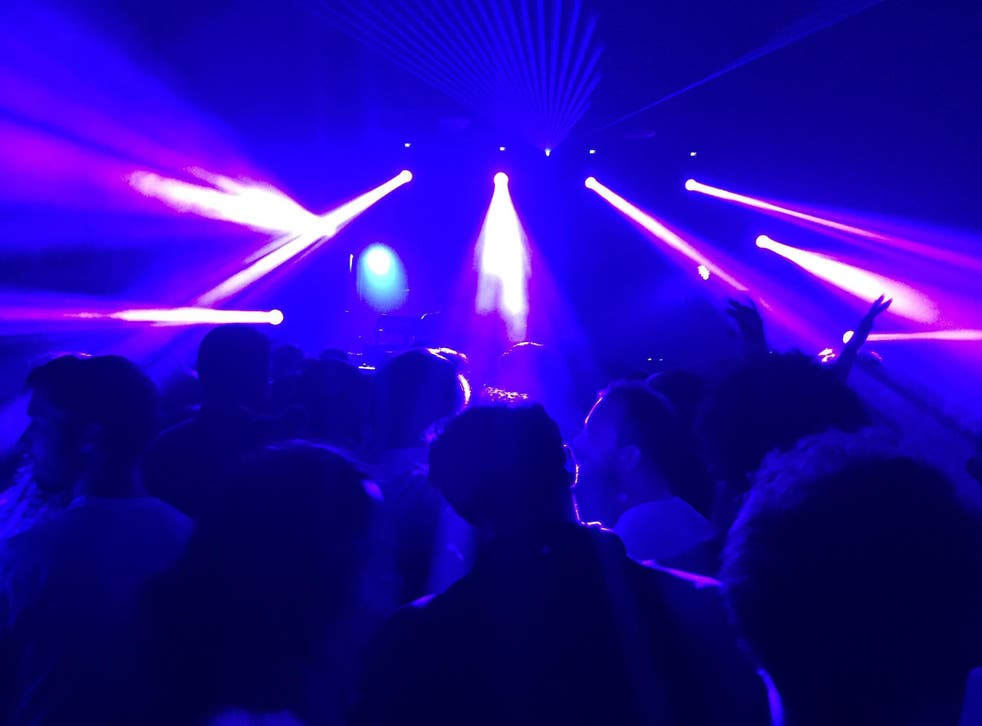 We don't truly appreciate what we have got until it's gone.
Which explains the electric mood among the 1,000-plus people - from fresh-faced teens to those in their 40s and 50s - dancing and sweating together at 3am, in a warehouse under the railway arches at Fabric's Save Our Culture 2.
Most of the crowd here tonight bought their tickets in late September, believing this would be the second in three farewell events for the iconic south London club after its license was revoked following two drug-related deaths. But since then, following a level of support which "overwhelmed" the owners, its license has been reinstated.
No one is taking Fabric, and the underground dance scene it symbolises, for granted tonight.
The DJs - Nina Kraviz, Craigh Richards, Slam, Bjarki in Arch 1, and Alan Fitzpatrick, Ben Sims, Barker & Baumecker and Roberto in Arch 2 - couldn't wish for a more receptive crowd as they blast them with techno until 6am. There isn't a lull in the energy or dancing for a single second.
The 20 most ridiculous things superstar musicians have demanded at their concerts

Show all 20
When news broke that the club - widely regarded as one of the best in the world - would permanently close, there was an outpouring of grief, as if a loved-one had died. Its inconspicuous black doors in the business district of Farringdon, central London, were covered in notes and tributes. "Love from LA" read one handwritten message.
Others scraps of paper thanked the club for memories they'd never forget. DJs, including drum and bass legend Goldie, warned it was a death-knell for London's nightlife and a blow to the dance scene that was already double-over from dozens of closures in recent months.
Even those who had never set foot in the club or particularly like dance music saw Fabric's closure as a sign of the necrosis - blamed on council cuts and an attempt to sanitise the capital - spreading across London's underground culture.
The sets tonight in the arches across the river from the venue itself feels like a buzzing warm-up for Fabric re-opening its doors on 6 January. And now the crowd knows that Fabric has a future, it looks like – tonight at least - that future is female.
Sure, the guys fair well, but it's the acid-techno of Nina Kraviz - here tonight to launch her Fabric 91 album - that the audience is most hungry for.
When the Russian DJ steps onto the stage, the reaction is one that wouldn't be out of place at a One Direction concert. Grown men as screaming and chanting her name, and smartphones fill the air - their owners desperate to capture the moment; becoming their most frenzied when she weaves old-school, Amen break beats in with abrasive techno.
"There is a more of a positive vibe at Save Our Culture 2 compared with 1," says a 25-year-old student, who prefers not to be named, of the first fundraiser in October.
"At the first event there was a sadness that Fabric was closing."
It seems almost losing Fabric has rekindled the enthusiasm for dance music in the capital. "There's a sense of collective belonging here. We all like a style of music that isn't necessarily mainstream. I've been going out to other smaller venues a lot more now, because it feels like you don't know when these places might be gone."
Fabric and the on-edge dance community knows it had a lucky escape.
Join our new commenting forum
Join thought-provoking conversations, follow other Independent readers and see their replies