Now Hear This: New music from AJ Tracey and Mabel, Pop Smoke, Sufjan Stevens and Jayda G, plus spotlight artist Delilah Montagu
In her weekly column, our music correspondent goes through the best new releases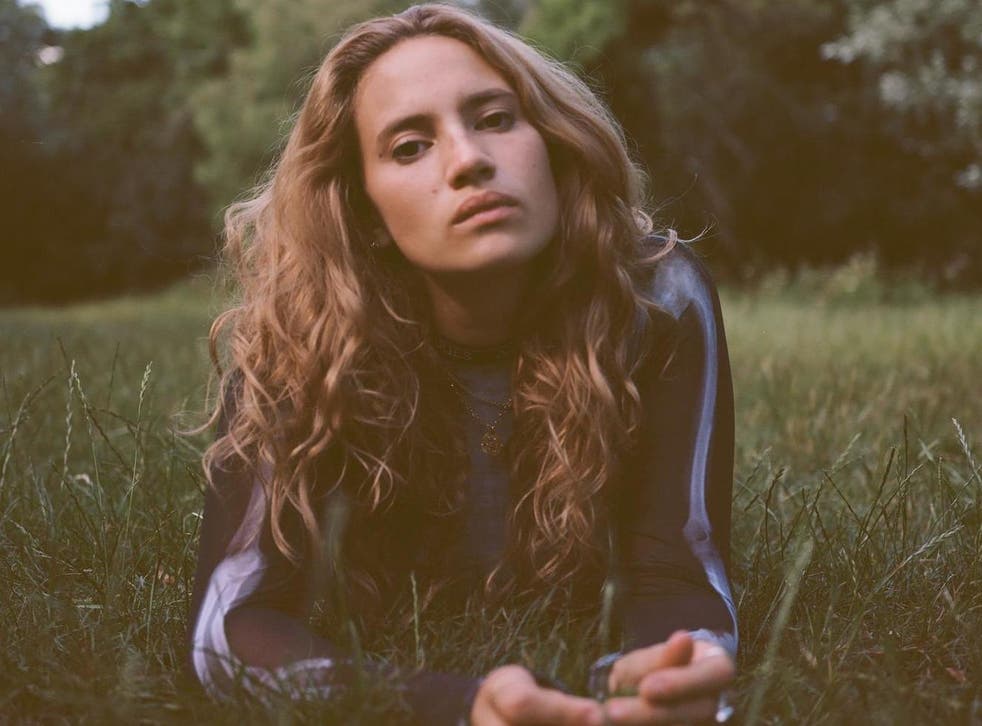 While the UK braces for pubs to open this weekend, you'll find me sat at home drinking a gin and tonic and enjoying this week's releases. There's a fair bit to work through, starting with AJ Tracey and Mabel with "West Ten". It's a superb garage track with Tracey typically slick on the mic ("no gimmicks") and Mabel appearing to nod to garage veteran Craig David ("I'm walking away").
This week's biggest album release is Pop Smoke's posthumous record, Shoot For the Stars Aim For the Moon. You can read my review here – I've added a few tracks to the Spotify playlist (below), including the charismatic "44 Bulldog". There's also Willie Nelson's contemplative First Rose of Spring, and Denai Moore's excellent third album Modern Dread (reviews here).
Belgian-Congolese artist Lous and the Yakuza has released a new track of her forthcoming debut. "Bon Acteur" is a sizzling trap-influenced track, over which she delivers cool bars about a soured relationship. Then there's Jayda G with the clattering electronic track "Are U Gone", and Glass Animals with their strange, almost mournful single, "Heat Wave".
Sufjan Stevens has released the lead single from his forthcoming album, The Ascension (his first in five years). The ambitiously titled "America' is dark and tempestuous, full of paranoid and apocalyptic imagery. I love French singer Louane's pulsing "Donne-moi ton Coeur" ("Give Me Your Heart"), and the more muted tones of "Mantra", from Italian producer Jack Sapienza and mysterious newcomer Minerva.
Subscribe to the Now Hear This playlist
Seventeen-year-old prodigy (he self-taught himself 10 instruments) Alfie Templeman has dropped the funk-inflected "Obvious Guy", co-written with Nick Hodgson of Kaiser Chiefs. It's taken from his EP Happiness in Liquid Form, and follows the release of the title track, a collaboration with Justin Young of The Vaccines. Irish singer/producer Lenii offers the buzzy "Mood", which is Billie Eilish meets Grimes.
My spotlight artist this week is Delilah Montagu, who shared her stirring new single "Version of Me" last week. Check out my Q&A and make sure you listen to her and the rest of the music on this week's playlist.
– Hi Delilah, how's your 2020 so far?
It's been great considering the circumstances. I was in LA recording my album with Robin Hannibal but I had to fly back to the UK when lockdown hit. During this period, I have basically been doing what I should've been doing in LA but in my living room at home! I really can't complain.
– What have you been doing to keep yourself occupied during lockdown?
I have been writing a lot of music – this has been a very creative time for me. I've also been painting and walking in the forest a lot while I'm staying with my mum at home. I've been in London for such a long time but I grew up in the countryside; I feel much more connected to my childhood and to nature.
I've also had a lot of time to reflect on everything that's been going on in my life because it feels like it's all been a bit of a whirlwind, so in a lot of ways I am grateful for this great pause in life.
Enjoy unlimited access to 70 million ad-free songs and podcasts with Amazon Music Sign up now for a 30-day free trial
Sign up
– Tell me a bit about this new project
It's very exciting, I could talk for hours about it. I write very autobiographically and vulnerably, which is terrifying but it also feels like I've been set free.
I never really gave myself the option to be honest about how I feel and what I was going through in my music... which sounds a bit ironic, but I never felt that empowerment until now. My new project is all about that empowerment and how much is impacted my life and I'm excited to share it with other people. I'm hoping they relate.
– What else do you have lined up for the rest of the year?
I'm currently making another music video for my next single and working on art to go with it which has been truly exhilarating for me.
Due to lockdown I have been more involved than ever in every aspect of my career and it's opened my eyes to how involved I really can be with every element of my expression. I have got a lot more music to share this year and I'm very excited.
Join our new commenting forum
Join thought-provoking conversations, follow other Independent readers and see their replies