Another Sky share their powerful video for 'Avalanche' - premiere
London-based band have released a striking video to accompany their song about toxic masculinity in the 21st century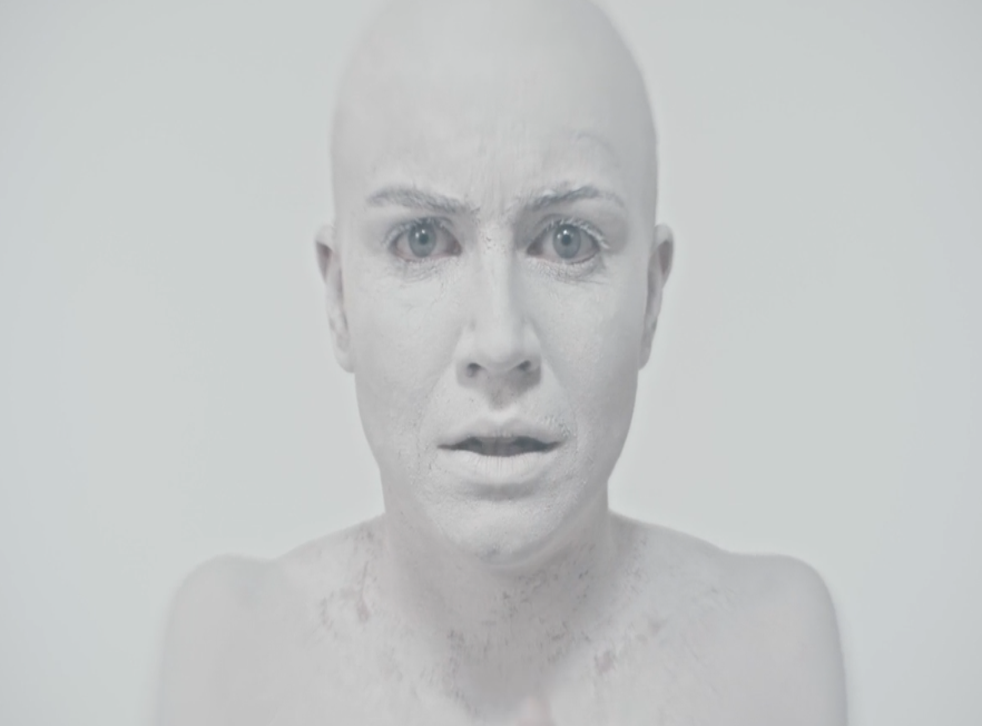 London-based band Another Sky have shared the powerful video for their song "Avalanche", which you can watch first via The Independent.
The song takes aim at issues surrounding toxic masculinity, and was written by singer Catrin Vincent as the #MeToo movement emerged.
Formed by Vincent and bandmates Max (drums), Naomi (bass) and Jack (guitar) while they were studying music together at Goldsmiths University, they have found a striking sound that draws on everything from Radiohead and Four Tet to Coldplay and Talk Talk, led by Vincent's unusual, incredible voice.
Of growing up in a small, middle class, right-wing town, Vincent says: "I was super eccentric, super weird. It was a really homophobic and racist environment, and I was just that person who was like, 'Actually, you're wrong.' I was bullied. I had a calendar of the days left till the end of school for like five years... I've had to learn how to be sociable. It hasn't come naturally."
Watch the video for "Avalanche" - directed by Alex Nicholson - below:
Q&A with Another Sky
- This latest video is incredibly powerful - where did the concept come from?
Thank you - the concept came from the director, Alex. He recognised that the lyrics are intensely personal so he wanted to strip the song bare and have me perform it. I like that - the lyrics deal with a world-wide view of oppression, but the video focuses on just my experience of it. Performance-wise, I took inspiration from Aldous Harding's music video 'Blend' as I love how she subverts the sexualisation of women and creates something really weird and transfixing.
- The song itself is a blistering criticism of toxic masculinity - when was it written and did anything in particular inspire it?
It was written just as the #metoo movement came to light so it felt a bit like fate. I've always felt furious at the way women are treated, but there's never been such a platform for talking about it as there is now. The most powerful things we can say with music are the things we are scared of saying. They're the most honest.
We need to change the narrative from 'girls must cover themselves and never walk alone' to 'men must not act harmfully'. Tracy Chapman heavily inspired the chords, melody and lyrics while bands like Mutemath inspired the bass line. The guitar line was inspired by the anger of the vocals.
- What have you been listening to recently?
Honey Stretton's EP 'Wail', La Leif's new track 'Throw', Sufjan Stevens 'Visions of Gideon', Battles - Atlas.
- What are your plans for the rest of 2018?
Our plans are to finish the album and keep on reinventing and reimagining our live show.
- What was the first gig you ever played and what's been the best so far?
The first gig we ever played as a group was back in 2014 at a night called 'Simon Says' where we performed in the dark, but more recently we did a headline show at St Pancras where we still performed in the dark but made our own circular lights to cast us as silhouettes. Our best gig so far was the main stage at Citadel festival.
Join our new commenting forum
Join thought-provoking conversations, follow other Independent readers and see their replies