Meet BAUM: the body positive pop singer Carly Rae Jepsen fans will love
Her latest track "This Body" is a bop with a message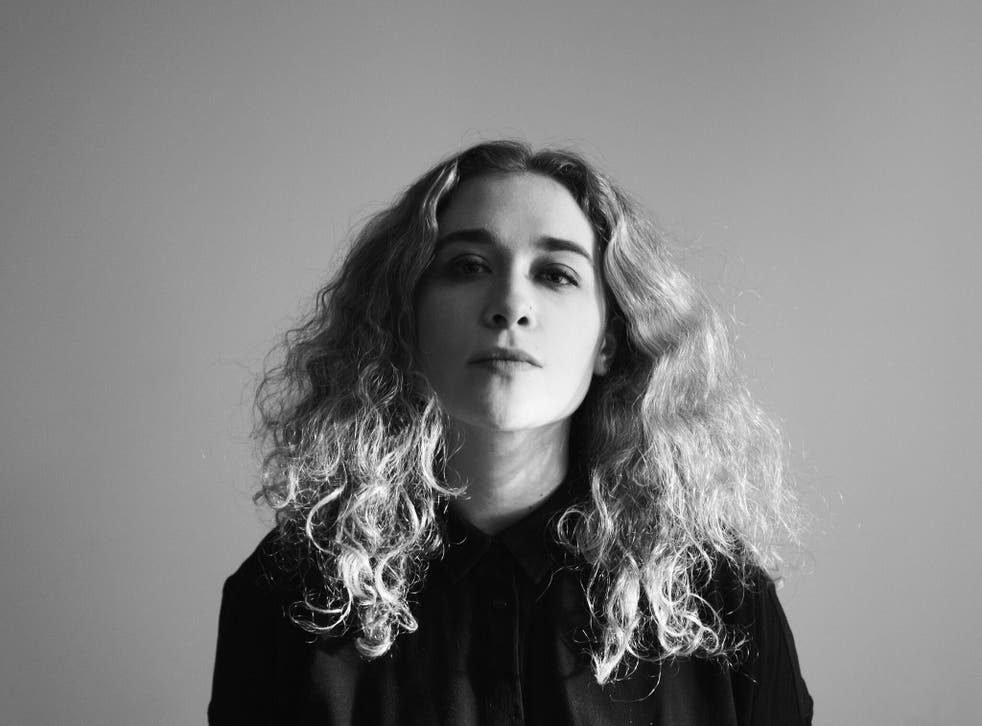 At only 20, pop singer Sabrina Teitelbaum is using her platform to sing about social issues queer relationships and sexual discovery.
The Los Angeles musician who goes by BAUM is writing about what she knows: whether it's a same-sex romance in "Hot Water" or taking revenge on a two-timing ex on "Effortless."
With her latest single "This Body," BAUM is tackling an issue that affects many individuals, body image, which she does in a way that blends the dark-pop ethos of MUNA and the danceability of Carly Rae Jepsen.
One day she was walking to the USC practice rooms when she was catcalled about her "fat ass."
While it wasn't the first time she was cat-called, it was particularly bothersome for BAUM that day.
So, she tackled it the most effective way she knew how: through song.
On "This Body," BAUM takes her power back and details the female experience.
Ahead of her debut EP Ungodly due March 16, BAUM opened up about her body image issues, music influences and empowering others through song.​
Q&A with BAUM
How did you get into making music?
I was obsessed with music from a young age because my parents played it around the house all the time. My dad played a lot of classic rock and I always listened to radio pop in the car. I started writing songs and singing because I wanted to imitate what I was hearing and also make my own version of it.
What was the concept behind your latest track "This Body"?
This song was inspired by my frustration with beauty standards and being objectified by men on the street. I wrote the song one morning after being viscously catcalled. That experience sort of stirred up my anger surrounding the reality of being a woman: I wanted to get my power back.
How do you want to inspire others with it?
When I sing this song it reminds me to take my power back. I get stage anxiety and singing this song reminds me to be present and powerful in my body. My hope is that it has the same effect on people listening to it.
Enjoy unlimited access to 70 million ad-free songs and podcasts with Amazon Music Sign up now for a 30-day free trial
Sign up
Why is body positivity so important to you and especially critical now?
Body positivity is very important to be on a personal level. Candidly, I've struggled with eating issues my whole life. When I found the body positivity movement I was recovering from a disorder. I feel lucky that I get to talk about it in my music and grateful to contribute to the feminist movement in my own minute way. These are issues we should be able to comfortably talk about in music and mainstream media in general. I do not buy into the stigma surrounding eating disorders or mental health struggles.
How did the comments that you had to hear from other people affect you?
Obviously it's wildly painful to hear something negative someone says about your appearance. I had a videographer who said that I "looked like a cow" in the video we shot together. Those things are never nice to hear, but I've worked very hard on loving myself, and it has gotten a lot easier to stop a take a second and be like "wait, no.... my body is amazing. I am healthy, I am beautiful, and what does this person's subjective opinion really matter anyway?" The judgmental things that people say about others are typically a direct window into how they treat themselves. Same thing goes for people who have cat called me on the street. It's obvious to me that people who do that are people who feel powerless and need to objectivity women to feel good about themselves.
As someone who has had an eating disorder, how do you hope this song helps someone else who might deal with the same condition?
Honestly, I just hope someone who is struggling can hear the song and remember that they are beautiful and realise that they're not alone in what they're going through. Personally, I do not know one woman who has never suffered from body image issues. When I was at my lowest point, I felt better remembering that there were other people in it with me. Sometimes one song or one quote can make you feel better for a brief moment and remind you that you don't have to look a certain way to be sexy.
Which musicians inspire you?
I am probably most influenced by specific artists rather than genres. When I was younger I listened to a lot of The Rolling Stones, Neil Young, Bob Dylan, etc. Recently I've been very inspired by artists such as Frank Ocean, Bon Iver and SZA.
What's your dream collaboration?
My dream collaboration is with Kanye West. He is one of my favourite artists and producers. I'd learn a lot from just talking to him about music let alone working with him.
Join our new commenting forum
Join thought-provoking conversations, follow other Independent readers and see their replies