Comment
What does Boomtown's cancellation mean for other music festivals?
Just two months after 2021's festivals started to be announced, Boomtown's organisers have been forced to cancel after failing to receive government support or any clarity over live events. Roisin O'Connor looks at what this could mean for summer in the UK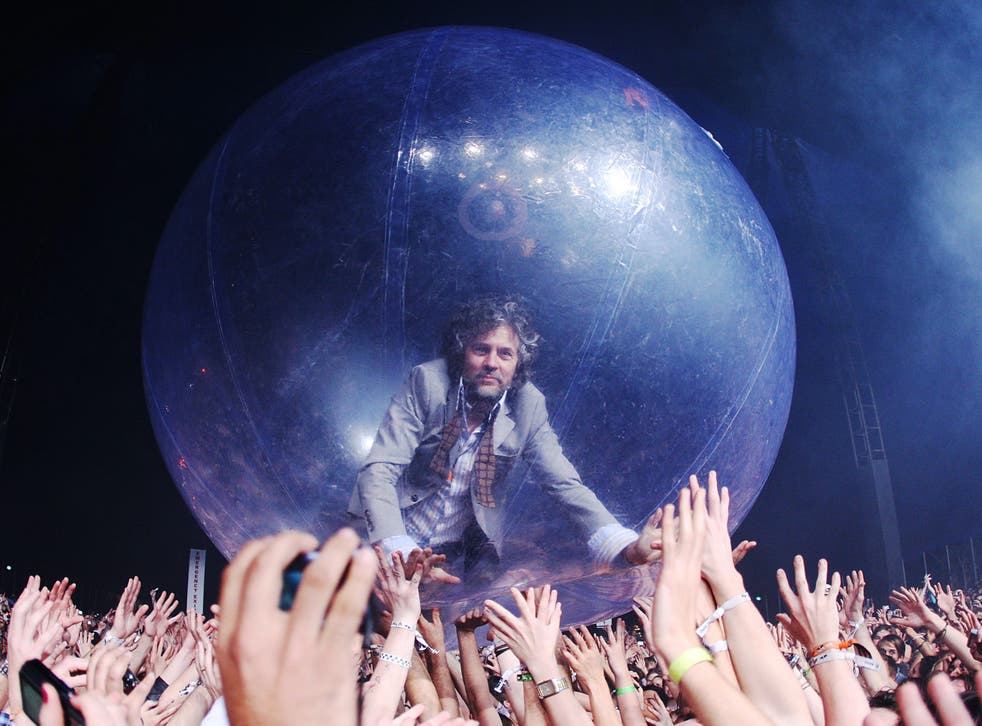 T
he organisers of the Boomtown festival have announced that they have been forced to cancel their five-day event for the second year running.
It's a devastating but sadly predictable blow for the live music industry. The reasons Boomtown's organisers have given are twofold: the lack of certainty surrounding live events in summer 2021, and the lack of any government-backed insurance scheme that would protect festivals should they be forced to cancel due to the pandemic.
"With less than four months to go until the event, and after almost half a year of collective campaigning to the government, sadly Covid-specific cancellation insurance for events simply does not exist at this point in time," the festival's statement said.
The announcement will have sent a shiver through the live music industry. Boomtown is one of the bigger festivals in the UK, with a capacity of around 66,000. It was due to take place from 11-15 August, just two weeks before the sold-out Reading and Leeds festivals, which have a combined capacity of around 200,000 and are still scheduled to go ahead.
It's been less than two months since Boris Johnson announced the government's "roadmap out of lockdown" and festivals began to roll out their announcements for 2021. Around the same time, Festival Republic boss Melvin Benn said he was hopeful that an insurance package would be included "in some form or another" in the March budget. This was not the case.
Industry figures, including Parklife co-founder Sacha Lord and musicians such as Robert Plant and Sir Cliff Richard, have spent months campaigning for a government-backed insurance scheme that would protect festivals this summer. Their pleas have fallen on deaf ears.
"Anyone putting on an event this year will have to do so without the safety net of insurance to cover them should a decision by the government on Covid prevent them from going ahead," said Anna Wade, Boomtown's director of communications.
"For an independent event as large and complex as Boomtown, this would mean an eight-figure-sum gamble, risking our future as a festival if we were to proceed and then not be able to go ahead if more restrictions were placed by the government."
Several other festivals have rolled out announcements of their plans to go ahead this summer, from Latitude and Creamfields to All Points East and Isle of Wight. Many of them are independent festivals, most likely facing the same issues as Boomtown – that they would not be able to afford the financial toll should they be forced to cancel at the last minute with no insurance.
There's also the issue of travel restrictions, which are highly unlikely to have been lifted by the time these events take place. Many UK festivals have booked artists from overseas to perform at their events: two of Reading and Leeds's four headliners, Post Malone and Queens of the Stone Age, are US-based, for example.
Current rules state that anyone travelling to the UK must complete a passenger locator form, have proof of a negative Covid-19 test (unless the person is exempt), and take two further tests while quarantining for 10 days in a managed quarantine hotel. I could be wrong, but I can't imagine Post Malone and his entire crew – as rich as he is – being prepared to fork out for this just to play two nights at a festival. The government has already warned of the possibility that travel restrictions will remain in place through the summer, and members of the public have been advised not to book overseas holidays.
I wrote in February that I felt festival announcements for summer 2021 were premature. The Boomtown news only makes me more certain of that. When that article was published, I was accused by a small minority of being a killjoy: why not let fans have some hope of going to festivals this summer? But there's a big difference between pessimism and pragmatism.
Throwing events of 100,000 capacity or more still seems unfeasible this year. Smaller festivals still have no protection should they be forced to cancel. I sincerely hope I'm wrong, and that there will be live music this summer. But given the government's inaction in supporting the live music industry – an industry that contributes billions to the economy – vs their eagerness to discuss the newly emerged Super League drama, I don't think it's likely.
Join our new commenting forum
Join thought-provoking conversations, follow other Independent readers and see their replies