Boutique festivals: Small, but perfectly formed
Boutique festivals are better than ever, writes Nick Moore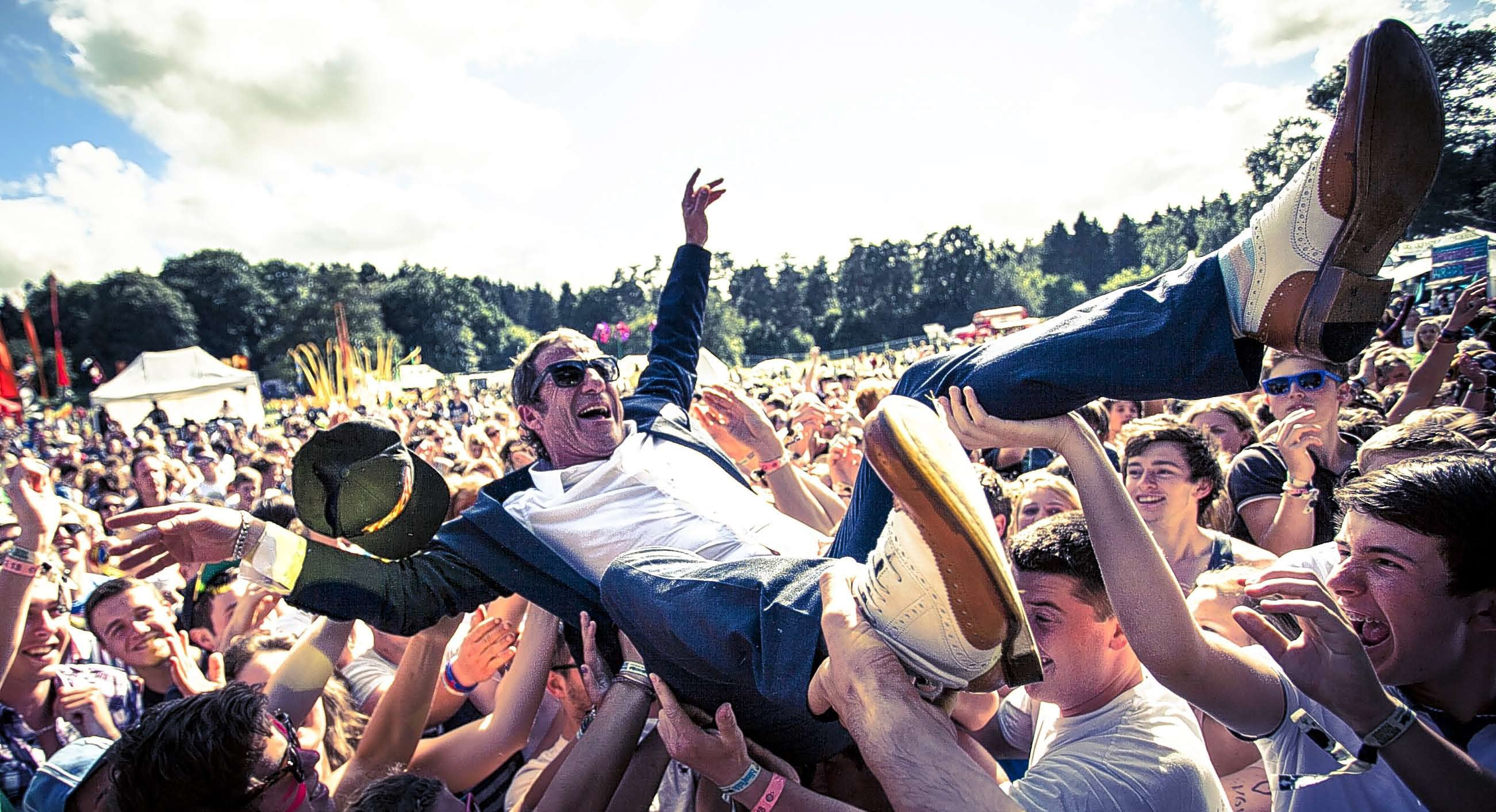 It seems odd to think of the year 2000 as a far simpler time. But just as most people only had five TV channels to flick between as the millennium dawned, the choice of music festivals 13 years ago was paltry.
There was Glastonbury, Reading, Leeds, two incarnations of V, Guilford, Essential and T In The Park for rock fans. Gatecrasher, Homelands, and Creamfields catered for the superclub-loving dance massive. And that was about your lot.
Today, the live music landscape is transformed beyond all recognition. The eFestivals website lists an astonishing 682 UK gatherings for 2013, from the behemoth mega-fests to bespoke backyard bashes. Like TV, the music scene has diversified to appeal to every taste, no matter how niche, and the quality of the events is as extraordinary as their breadth. From Wakestock to Truck, the Secret Garden Party to Green Man, Latitude to End Of The Road, what medium-sized British festivals offer are creatively distinct, thoughtfully curated alternative realities. But how has this happened so fast?
"A lot of factors contributed," says Bradley Thompson, director of Festival No 6 in Portmeirion, North Wales, which was awarded the UK Festival Award for best newcomer in 2012. "There were a lot of parties and under-the-radar gatherings going on, maybe of 1,000 people, that suddenly became 'proper' festivals. Then brands decided that live music was something worth putting money into, and that was hugely important in getting many off the ground. Also, people who used to go to Reading or V move on. In their late 20s, they start looking for something different, which smaller events provided."
Paul Bliss, who founded Blissfields on his farm near Winchester, points towards technology as another driving factor. "The internet has been an amazing tool for us, it makes it so much easier to put something on," he says. "When we started I was a farmer, but the internet allowed me to promote, organise, talk to bands, get contacts. We began as a party in 2001, and I'd say half the people who came that year were onstage at some point. But by 2004 we felt more like a proper festival, although we kept that family feel, which is important. Smaller events are more manageable. You've got your tent is pitched in half an hour, rather than being stuck in a car park."
Festival No 6 attracted 8,000 punters to the picturesque, Italian-style coastal village of Portmeirion last year. The secret is to put like-minded people together, says Thompson. "At a larger festival, you might be camping with a crowd you don't identify with. There's more of an element of belonging, of being part of something special with boutique festivals. We're quite out of the way too, so you need to really want to attend, and make an effort."
Themed festivals help attendees bond, says Bliss. Blissfields' 2013 cinema theme, which includes an on-site film festival and competitions for leading men and ladies, is a prime example. Location is also important. "We wouldn't have done No 6 without Portmeirion," says Thompson. "It's a remarkable, stylish place. Unlike bigger events, we can't rely on huge headline acts to attract numbers, so the setting, arts, culture, talks, good food and other peripheral activities become crucial."
Bliss believes his festival's survival depends heavily on booking the right talent. "We've got a reputation for picking acts just before they go mainstream," he says. Blissfields hosted a pre-fame Mumford & Sons in 2009. This year the likes of Dub Pistols lead the charge. "We had Jake Bugg opening the main stage last year – we couldn't afford him as a headliner this time! But we're convinced that some of the names we have for 2013, like Public Service Broadcasting, London Grammar and Clean Bandit, will be big pretty soon."
Another factor behind the festival explosion is the changing way in which music is consumed. Spare cash that used to go on records is now more likely to be saved for tickets by punters who listen digitally. The amount spent on live music overtook spending on recorded music in 2008.

Enjoy unlimited access to 70 million ad-free songs and podcasts with Amazon Music
Sign up now for a 30-day free trial
Sign up

Enjoy unlimited access to 70 million ad-free songs and podcasts with Amazon Music
Sign up now for a 30-day free trial
Sign up
Social media has played a huge role. "I've got a theory that Twitter and Facebook has made people want to go to more festivals," says Thompson. "People try to keep up in less of a material way and more of an experiential way these days. Within 10 seconds of doing something, you can tell 1,000 people all about it. We've benefited from that show-off factor."
Making sites safe has also been critical to the upsurge. Glastonbury's transformation from an edgy weekend where half the crowd had vaulted the fence into a well-policed, fairly polite affair has spearheaded a change. Events compete to be crowned family-friendly. "There's a great mix of parents, young kids and teenagers at Blissfield, and the teenagers are going mad in the right kind of way," says Bliss. "They're having fun, not getting smashed and setting the Portaloos on fire."
Festival No 6 had no police incidents at all last year, adds Thompson. "I've been out to festivals overseas recently that are more like the way things used to be in the UK – drug dealers everywhere, punters completely off their head, dubious health and safety. It was a bit scary. I'm sure everyone was having a lot of fun, but from a promoter's point of view it's not what you want."
Chemical loos and even camping itself can now be dispensed with at some venues. Think of the now-ubiquitous tipis and podpads, Womad's luxurious walled garden bell tents or Camp Bestival's 10-person cabanas, with full waitress service.
So where to go in 2013? Every gathering has elements that will either suit or horrify, dependent on taste. Bloodstock in Derbyshire caters for a metal crowd (Slayer, Lamb of God, King Diamond), Boardmasters in Cornwall keeps the surfers happy (The Vaccines, Basement Jaxx), while Wakestock in Abersoch pleases the wakeboarders (Example, Bastille) and Nass Festival the BMX and skating scene (Shy FX, Mistajam). BoomTown, held near Winchester, pleases rockabilly and ska ears. For rock and indie in quaint settings, take your pick from End of the Road (Sigur Ros, Belle and Sebastian), Truck (The Horrors, Spiritualized), Green Man (Band of Horses, John Cale), Kendal Calling (Primal Scream, Public Enemy), Leopallooza (Bastille, Jacob Banks), Wickerman (Primal Scream, Dexys) and numerous others.
Even when festivals are small, they still somehow offer enough choice to make your head spin. Consider Latitude: is it possible to get a more varied line-up than a 3D concert from Kraftwerk, Cat Power, Foals, Alt-J and a turn by Bobby Womack? It also offers comedy from Eddie Izzard, Sean Lock and Daniel Kitson, an art talk with David Shrigley, ballet from Sadler's Wells and literary discussions with Germaine Greer.
Curiously, the rise of the independent festival scene appears to be an overwhelmingly British phenomenon. "It is funny, because many of the boutique festivals in Europe are run by, and mainly attended by, Brits, too," notes Bliss. "I guess we just have a great fanbase for live music, and there are so many genres. Festivals can be very specific, or like ours – that horrible word, eclectic."
Thompson, an Australian, agrees. "When I compare English people to Aussies – you are more used to getting off your arses and doing things when you get a bit older. My mates back home with kids would never consider going to a festival. You're more balanced. It may be the only weekend of the year you do it, but you'll party hard." This year should prove him right all over again.
Join our commenting forum
Join thought-provoking conversations, follow other Independent readers and see their replies