Brian Aris's astonishing portraits of iconic musicians: From David Bowie to George Michael and Kate Bush
Photographer details encounters with some of the world's most beloved artists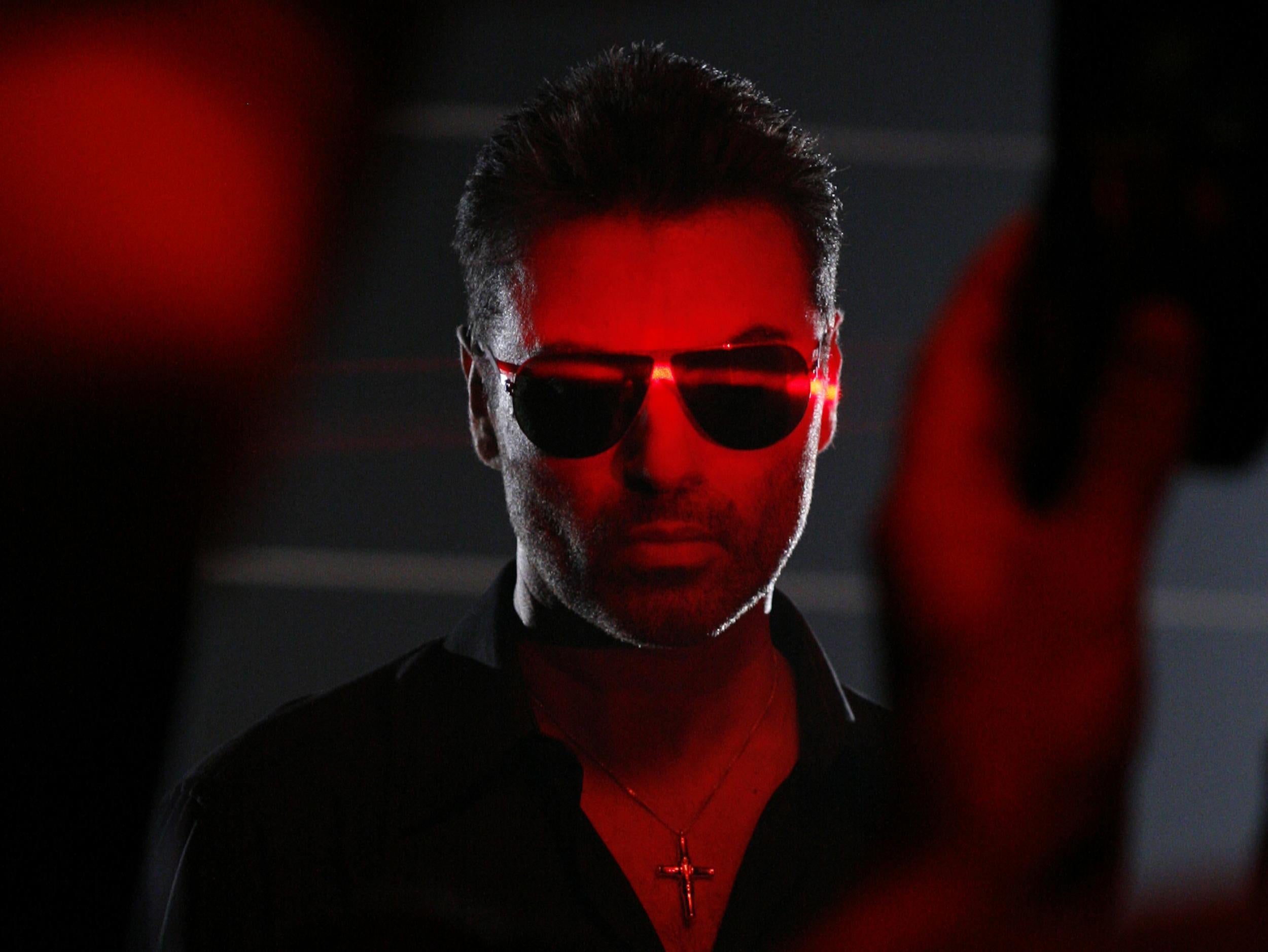 Brian Aris began his career as a fashion photographer, switching over to the music industry in 1976 after an encounter with Paula Yates.
She came to Aris's studio because she wanted a career in modelling, only for Aris to tell her she "wasn't tall enough". Yates left the studio declaring: "You are wrong and I will be back!"
Of course she did, this time with her boyfriend at the time, Bob Geldof.
The Boomtown Rats frontman and the photographer struck up a friendship, and Aris would go on to photograph Yates for magazines all over the world. "She never allowed me to forget that first put-down," Aris says.
"Shortly after meeting Bob and Paula I was asked to photograph 'a punk princess from New York' and that began another life long friendship – this time with the beautiful Debbie Harry from Blondie.
"That session really did convince me to continue photographing the pop stars that were emerging in England and America. But not for a minute could I imagine what was coming. From rock and roll to glam rock and punk and all the variations the music business in London seemed to explode. And I was very privileged to be there at that time and have so many of those creative people stand in front of my lens.
"I loved Debbie's work and her originality, which seems to be a feature of all the people I started shooting then. But Debbie is also blessed with one of the most beautiful faces I have had the pleasure to photograph and that really was a bonus."
Prints of some of Aris's best work are currently on display at Maison Marine in Folkestone, Kent.
Owner Jean Macdonald explains: "Brian's archive reveals a talent for reaching the essence of the character before him; allowing us to sometimes see beyond the famous face with which we are all familiar."
Here Aris explains how he came to shoot four particularly stunning portraits: David Bowie, Kate Bush, Pete Doherty and George Michael.
David Bowie
"I worked a lot with David Bowie. I even photographed his wedding to the beautiful model Iman in Florence. So I got to see the wonderfully modest and generous man behind the public image. Another truly original talent and a great musician.

Enjoy unlimited access to 70 million ad-free songs and podcasts with Amazon Music
Sign up now for a 30-day free trial
Sign up

Enjoy unlimited access to 70 million ad-free songs and podcasts with Amazon Music
Sign up now for a 30-day free trial
Sign up
"When I photographed him at home in New York with his newly born baby daughter Alexandria he was a proud father and seemed overjoyed at her birth. I like so many other people was deeply shocked and saddened at his passing but of course his legacy of great music will always be there for future generations."
"I met Kate Bush at the very start of her success and as well as working with her in the studio I loved shooting her concerts. She has a fantastic presence on stage and is of course the most original and unique artist as well.
"Both theatrical and mesmerising, we hadn't really seen or heard a performer like Kate before. I am delighted she has now returned to the business after such a long absence."
Pete Doherty
"I photographed Pete Doherty at Live8 in Hyde Park. He was so easy to work with. A natural in front of the lens and a proper rebellious rock and roller for the 21st century."
George Michael
"Having lost Bowie it was awful to then lose the enormous talent that was George Michael. I could never quite believe the vulnerability that seemed to be so apparent in an artist with such fantastic talent and who was such a brilliant performer on stage. I don't think George ever looked forward to his still shoots with relish.
"On one album cover session we did I shot one roll of film and two Polaroids and he took one look and said "Great, that's the cover. Session over. Thankfully we managed to persuade him to shoot more but the cover was the shot he selected from the Polaroid taken in the first five minutes.
"The future in the business seemed to promise so much for George and his sad loss is profound for anybody who loves great music."
See more of Brian Aris's work on his website and on the Maison Marine Facebook page
Join our commenting forum
Join thought-provoking conversations, follow other Independent readers and see their replies