Caught in the Net: Big hair, big sound... big future
And a resurgent LA duo's latest shore thing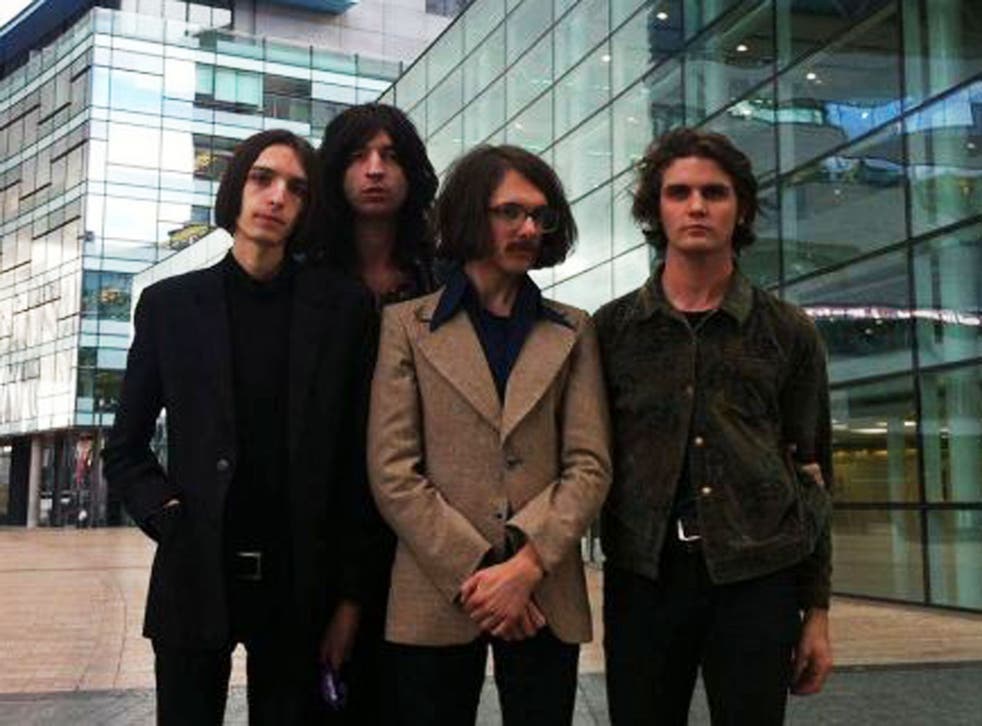 It's about as derivative as they come, but regardless, "Follow", the debut single from new London band Telegram (pictured) is a great blast of scuzzy, droney rock with a few kraut and glam hints, too. I was alerted to it when The Horrors tweeted about the song the other day – it's certainly within their realm of taste. The quartet's single is released in November, but the video has already landed: youtube.com/watch?v=6rK0ODu_GuY. All the visual clues are there, too: big hair, black leather, black jeans, black jackets, black shirts, a moustache, a lo-fi throw-back video. We've seen and heard it all before, but I'm a sucker for a nice blast of surging artrock.
Resurgent LA duo's latest is a shore thing
Best Coast's 2012 second album, The Only Place, left me cold, but I'm quite taken with their new song, "I Don't Know How". The track comes from the surf-rocking duo's new mini album, on the way on 21 October. The seven-track record from the LA pair, called Fade Away, will come out on frontwoman Bethany Cosentino's own label Jewel City. Two tracks from it were previously released for Record Store Day and now follows another taste of the new release with the aforementioned track, streaming at youtu.be/3-c8WOprJjE.
Scorching sounds from the Sunflower State
Via a recent episode of NPR's excellent music podcast All Songs Considered (ind.pn/1fG5kD1), I happened across a great dose of minimal ambient techno from Kansas native Brian Leeds, who trades under the name Huerco S. The track was the addictive beats and soundscapes of "Prinzif": hear it at youtu.be/7RiRPNHkVhE. It comes from the 22-year-old producer's recently released album, Colonial Patterns.
Hands-in-the-air affair from Whang
Formerly a key member of LCD Soundsystem and firmly ensconced in the DFA stable, Nancy Whang steps out from the keyboards to provide vocals again for electronic act The Juan MacLean. Channelling DFA's electro ouevre, the duo (Whang and producer John MacLean) offer up a deliciously fun house number, "Feel Like Movin'". As the name would suggest, it's a hands-in-the-air affair. Hear it at youtu.be/Ykdl-7NM_Hs.
Join our new commenting forum
Join thought-provoking conversations, follow other Independent readers and see their replies