Crying on the dancefloor: How dance music got emotional in 2020
As New Year's Eve beckons, many of us would ordinarily be out raving. But this year, dance music has morphed to offer soulful escapism and cathartic euphoria that makes more sense at home, its creators such as Romy xx and The Blessed Madonna tell Sean Griffiths
Thursday 24 December 2020 13:18 Comments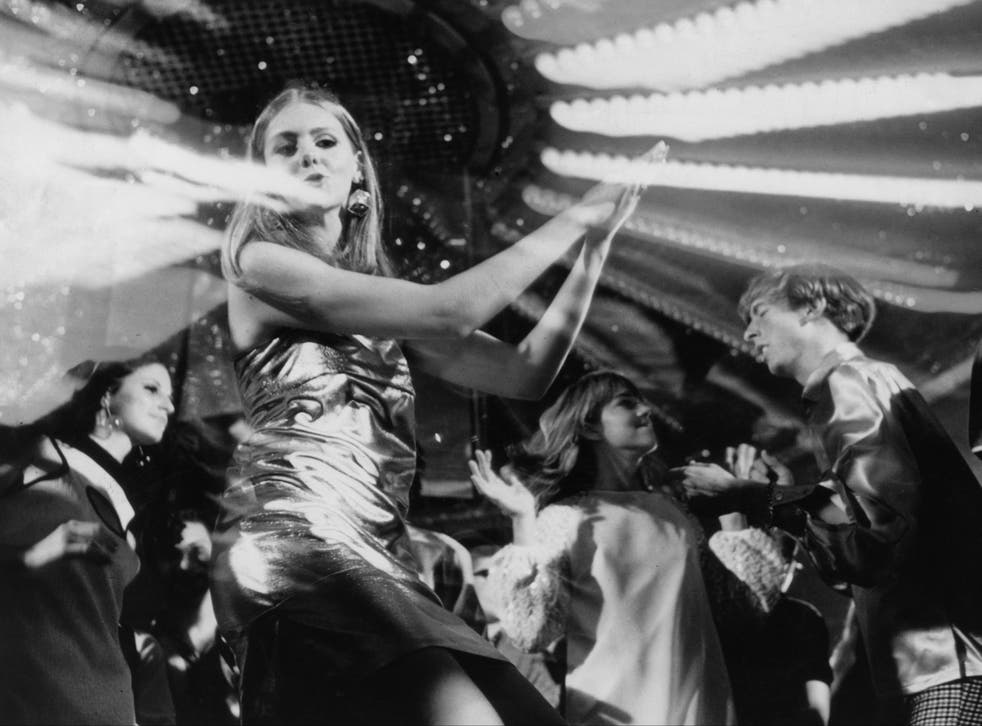 All forms of music have spaces they're designed to work best in. The London Philharmonic Orchestra has a greater ability to prick the hairs on the back of your neck when you're sat in the stalls of Royal Festival Hall than if you're listening on Classic FM, in the same way that Bruce Springsteen's "Thunder Road" never sounded as good as when The Boss is ploughing through it on a balmy summer's evening at a stadium. But arguably, more than any other type of music, dance music is made for a specific context. To be heard loud. In a club.
As the pandemic forced shut the doors of clubs across the country and the world, pummelling dance music – the kind that best makes sense at, say, 6am, in a former Soviet factory – became merely a reminder of what had been lost. "For a while I just couldn't listen to certain types of records," admits The Blessed Madonna (formerly The Black Madonna), one of dance music's biggest draws and the DJ behind Dua Lipa's recent Club Future Nostalgia remix album. "I love techno but a lot of pure club records that are made for a very specific context, listening to them just made me a little bit sad."
As furious techno records started to make little sense without the chance to hear them on a bowel-shaking soundsystem, however, a different style of dance music has stepped in to save the day – the emotional club anthem. Except without the clubs. These are the repetitive beats designed to tug on your heartstrings and give your brain a dopamine rush, the ones where melody and euphoria reign supreme, rather than more the rhythmic, utilitarian and mechanical sounds you'd likely hear late at night at a festival. They are soulful, often have disco elements like strings, and shimmy along at a house groove. And their small-room ecstasy has been everywhere in 2020.
People have been cranking up the kitchen disco dial for tracks like "Lifetime" by Romy of The xx, "Ecstasy" by youthful Leeds-London duo Prospa and India Jordan's "For You", a track that manages to combine the sugar-rush of Eighties pop vocals with the serotonin high of early Nineties rave and has made many a taste-making end of year list. Or there was Paul Woolford and Diplo's "Looking For Me," which has racked up over 50 million streams on Spotify and is the fourth most Shazamed dance track of the year.
Then there came Jayda G's now Grammy-nominated deep house lick "Both Of Us" and Hudson Mohawke and Tiga's "Love Minus Zero", a track so ecstatic it sounds like it could have been purposely made to soundtrack a globally coordinated fireworks display to mark the end of the pandemic (whenever that might come, hopefully on television on New Year's Eve). All these singles conveyed a sense of elation but, at the same time, a longing for people, experiences and the, okay, perhaps hedonistic lifestyle that was cruelly snatched away this year.
"I really wanted to make something that gave me that sense of escapism," says Romy Madley-Croft, The xx front-woman, in an interview about her debut solo single recorded during the first UK lockdown back in April. "It's about me realising what's important is the people I love and connecting with them. I love emotional club music, even if it's just that one chord that comes in and tugs on my heartstrings."
Her song, "Lifetime", does exactly that, with its yearning vocals about grasping the chance to escape somewhere with loved ones ("And if you're ever lonely / If you can't find the way / If this world comes to an end / I want to be there with you," she sings) and a Eurodance-tinged keyboard refrain reminiscent of Robyn's "Dancing On My Own", arguably the archetypal emotional club banger.
Emotional club music has previous, and is closely related to the "sad banger" wave last year, which saw pop's top tier like Mark Ronson and Ariana Grande make records that evoked what Ronson described as "those moments when the night's promise gives way to a sense of 3am regret". But whereas a sad banger like "Dancing On My Own" or Ronson's album Late Night Feelings often elicit the memory of feeling down and alone in a club while surrounded by people, the emotional club tracks that took hold in 2020 evoked a deep yearning for human connection and letting off steam in a year when we were chronically deprived of it.
Radio 1 host Danny Howard has noticed the phenomenon, too. The function of his flagship Friday night dance show is to "push future club sounds and reflect the dancefloor," but as 2020 has progressed he's had to change his approach. "When lockdown started I wanted to play all the records we would have been listening to and dancing to in the clubs if they were still open," he explains. "But as the year's gone on I've tweaked what I play to reflect the situation we're in and make it more suitable for home listening. This is the year for more emotion, more melody and more vocals; it's not the year for more tech-house rollers."
Enjoy unlimited access to 70 million ad-free songs and podcasts with Amazon Music Sign up now for a 30-day free trial
Sign up
It's interesting to note that records that were written in the first wave of lockdown are now filtering through to release, which means that many of them are reflecting and speaking to the current situation. "Lifetime" was directly influenced by the pandemic while The Blessed Madonna says that much of the Club Future Nostalgia project (which features remixes from producers including Masters at Work, Jayda G and Yaeji) was "an improvisational response to being stuck in the house", with the producers she enlisted specifically aiming to tap into that "longing for the club and human connection." These included a nostalgic UK Garage take on "Pretty Please" by British DJ Midland and Paul Woolford slathering "Hallucinate" in euphoric rave piano.
But according to Bill Brewster, co-author of definitive dance music history Last Night a DJ Saved My Life, dance music was always made for this moment. While you might think that dance music is largely about those major key, smoke cannon-firing moments you see at a festival like Tomorrowland, it's actually always been perfect for balancing misery with escapism. "Almost all great dance records are written in a minor key and minor keys are generally associated with feeling blue," says Brewster. "So there's this kind of contradictory thing where you're celebrating with sadness – and that just feels perfect right now."
Brewster also sees parallels between the kind of records connecting with an audience now and disco's popularity during the economic downturn of the Seventies, a theory that goes some way to explaining another notable music phenomenon of 2020, the massive popularity of disco albums by the likes of Kyle Mingoue, Jessie Ware and Róisín Murphy. "The west had the first big economic downturn since the Second World War in the mid-Seventies and unemployment rose massively but all these big euphoric disco records took hold," he says. "People crave joy and escapism when things are hard and I think we're seeing something very similar now."
The Blessed Madonna thinks that, even as we can hope for normal service to resume at some point next year, the appetite for more emotional and euphoric music will only continue to grow. While admittedly worried about the number of DJs "who won't make it back to work" in 2021, whether due to a lack of clubs or having to find other means of income, she thinks that people will be more than ready for hedonistic catharsis. "As life returns, I think people will want to engage in the most alive thing you can be, which is to be dancing," she says. "There's no musical balm for the soul quite like house and disco and there's a lot of soul healing that needs to be done."
Register for free to continue reading
Registration is a free and easy way to support our truly independent journalism
By registering, you will also enjoy limited access to Premium articles, exclusive newsletters, commenting, and virtual events with our leading journalists
Already have an account? sign in
Join our new commenting forum
Join thought-provoking conversations, follow other Independent readers and see their replies