David Guetta interview: Ibiza's Peter Pan on his forthcoming album, EDM, and the island's changing club scene
Exclusive: the superstar DJ talks about working on a new album in between Ibiza residencies, with plenty of hits along the way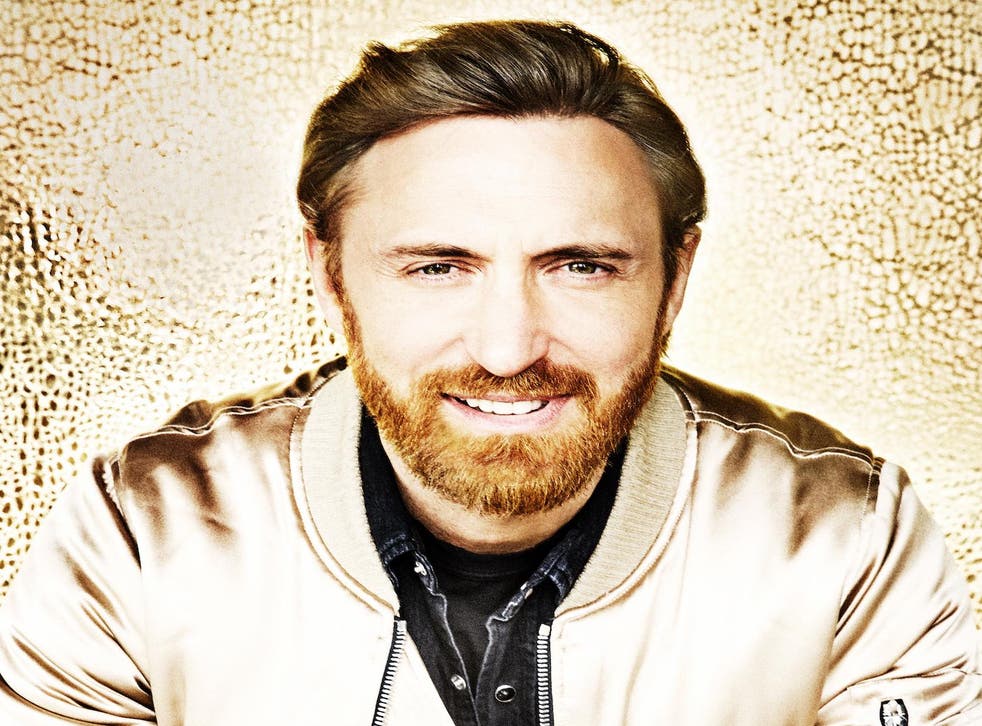 For anyone who has ventured out to Ibiza, hopefully they will agree that the atmosphere is a kind of "Neverland for grown-ups" – if that concept makes sense at all.
And if that is the case, then David Guetta is undoubtedly its Peter Pan.
The superstar DJ turns 50 later this year but you wouldn't think it to look at him – or his Instagram account, which is littered with photos of him surrounded by models, celebrities and private jets.
Few people who claim to have a discerning taste in music would admit to liking him, though you can guarantee they will have danced to one of his many hit singles at least once in their lives. It's interesting that, shortly after I speak to Guetta, famed French electronic duo Justice – Gaspard Auge and Xavier De Rosnay – claim that he releases "really really good music under fake names".
In the video interview, De Rosnay is seen hesitating before making the statement about Guetta, as though wondering whether he should be revealing this. So maybe there's more to the French artist's music than even his harshest critics think.
Alias or no alias, "2U", Guetta's latest single, is a club banger that features an impressive vocal performance from Justin Bieber, and recently made the top 10.
Guetta's remix of Bruno Mars' "Versace on the Floor" showcased an altogether different sound, turning the 90s-inspired tune to more of a 70s funk jam, adding warm bass tones and vocoded lines to take it up a step.
"'2U' is really like a David Guetta record, and the Bruno Mars collaboration, that was me getting into his world in my own world," Guetta explains. "For me it was amazing to be able to show something different - I love that funky vibe but people don't necessarily expect me to do it."
The "Versace on the Floor" remix was premiered at his Ushuaïa club residency in June. Ibiza's party season has officially begun, and the French DJ is spending a lot of time hopping back and forth to the island.
"I love being in Ibiza, it's amazing," he says. "Everybody is always speaking about the party, but there's also a completely different side to it.
Enjoy unlimited access to 70 million ad-free songs and podcasts with Amazon Music Sign up now for a 30-day free trial
Sign up
"It's changed a lot in terms of clubs. I think what's interesting in the last couple of years is how underground parties became trendy. There were always a very big underground scene in Ibiza ... but now it's very interesting to see the VIP customers, the money-spenders, the models… they were always coming to my parties at Pacha. But now they're also going to Solomun or to Marco Carola. There's a trend there, and it's very surprising."
He says that it's funny to see how an "underground" scene in Ibiza is becoming the new favourite sound for people who usually favour what most would deem "commercial" music.
"There's a way bigger awareness of that side of music on the island than there was a few years ago," he says. "I'm going to be honest, in the two last years that same 128bpm EDM was starting to make me tired. Everybody was playing it. So now I'm happy, I think it's amazing moment for music because it's the end of a cycle, but that also means the beginning of another one. And I think we can all be experimental, people want new sounds and they're ready for new ones.
"This is what dance music is meant to be, and I love it. I can remember when I started to make house music, it's because I didn't like that pop music was so formatted. When EDM became more formulaic than pop I thought 'This is crazy!'."
Guetta often speaks about the huge influence of Daft Punk on his music. Regardless of whether you like their music, Daft Punk and Guetta are two of the most recognisable names in music to emerge from France, and they have achieved a level of success that past French musicians struggled to reach. This seems to be changing, albeit very slowly, and the country has seen a particular boom in electro-pop in the past five years.
"I've been thinking about this a lot because we have a lot of talented people in France," Guetta says. "It's a bit addictive, to have world hits. And of course it would be possible to make some French songs, but then you only speak to France. And for me, part of the magic about what I'm doing, what touches my heart so much, is when I'm travelling to Australia, or Africa, to South America, and the people that are so different from where I live, singing my songs, this is one of the most touching things.
"I always wanted to share my passion for music with more and more people, so of course, limiting myself to a country… this is not where I fit. Music is that universal language, but of course if you use a language that is only spoken in one of two countries, it's limiting, and I want to share it with everyone."
During his set at Isle of Wight festival this summer, Guetta made a poignant call to music fans who were, perhaps, still on edge after the Manchester attack: "No one can stop us from living the way we want to live."
"I'm always trying to bring people together," he says. "I'm always creating bridges between different worlds. I'm the type of person who loves this idea of unity. It's beautiful to see people coming from different cities, different countries, feeling like one. And I love that, I never want it to stop. Even after everything that happened… very often we're questioning 'should we do this event?'. But I don't want to change my habits, to me this would be losing the battle, changing our life because of being scared."
Suffice to say he doesn't seem bothered about criticism of his music, having pioneered the crossover EDM hit with tracks like "Sexy Bitch" and the Black Eyed Peas song "I Gotta Feeling", which he produced, and which led to artists such as Calvin Harris and Avicii being able to reach mainstream radio in the United States. Forbes cited his annual earnings last year at around $37m, and he can boast a plethora of number one singles with some of the biggest artists in the world.
"At the beginning of house music, it was all about being credible," he says. "When I started to make music and cross over I started to receive some criticism. So I said, 'look, I'm not trying to be credible, I'm trying to be in-credible'. I think anybody that is going to do something a bit out of the box is always going to be criticised, but at the end of the day that's the only thing that matters.
"You can be a good little boy who follows the rules, but you're never going to do anything interesting with your life. I make the music that I believe in, the music that I love, that I wanna share with people. And I'm not forcing anyone to listen to it."
Guetta is currently working on a new album, and while he says there's a real question "in terms of business" of how relevant it is to make a record today, it's something he wants to do anyway.
"As an artist I can tour on my singles and people will create their own playlists. But I still love the album as an artistic statement, telling a story, making sense. When you put singles out it's also like you almost have an obligation to get results.
"Making an album also allows me to put songs on that, maybe they're not the most obvious radio single – but at the same time I love them. If I only thought of the biggest hits, maybe I would not have released "Titanium". Because today that's one of the biggest records of my career, but when we released it, it was single number five or something on the album. We never thought it was going to do that well."
As we wrap up, talk returns to his forthcoming birthday. It takes place, fittingly enough, in November, around the time Ibiza season ends. "You can bet it won't be your average 50th birthday," he says.
"I think it's gonna be a year of celebrations. I don't wanna do just one party, I wanna do a year of craziness."
"I'm living in the present right now," he adds. "It's an exciting time!"
David Guetta's new single '2U' ft. Justin Bieber is out now. His BIG residency at Ushuaïa Ibiza runs from now to 28 August
Register for free to continue reading
Registration is a free and easy way to support our truly independent journalism
By registering, you will also enjoy limited access to Premium articles, exclusive newsletters, commenting, and virtual events with our leading journalists
Already have an account? sign in
Register for free to continue reading
Registration is a free and easy way to support our truly independent journalism
By registering, you will also enjoy limited access to Premium articles, exclusive newsletters, commenting, and virtual events with our leading journalists
Already have an account? sign in
Join our new commenting forum
Join thought-provoking conversations, follow other Independent readers and see their replies