Elisa Bray: Caught in the Net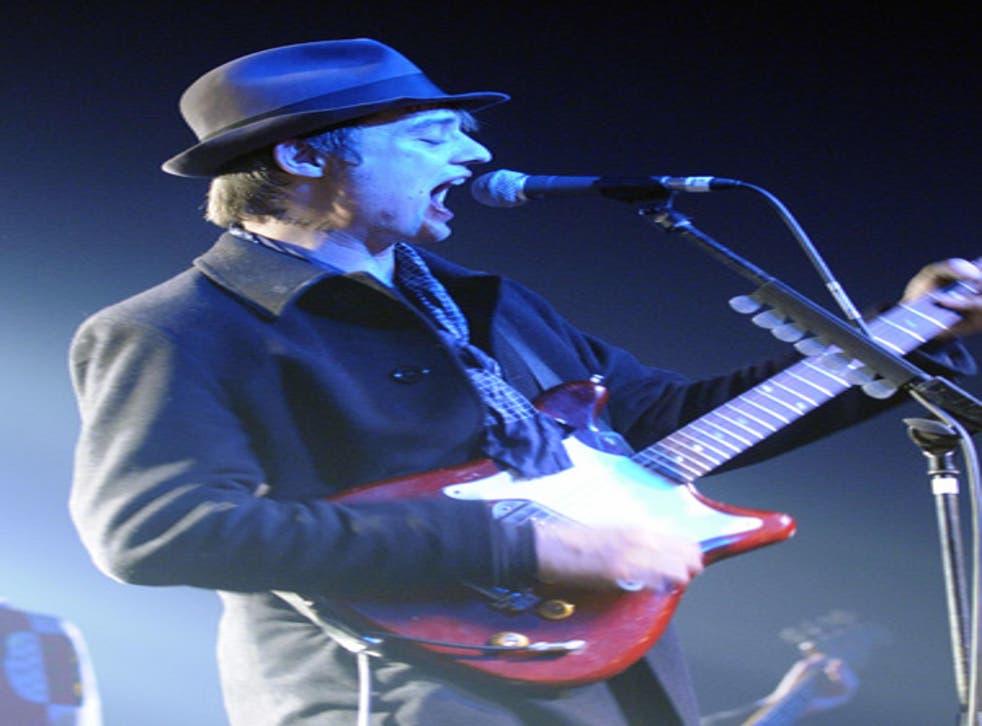 Pete Doherty played a set at a fan's birthday party for just £100, but he's not new to home-based gigs – the former Libertine used to hold gigs at his flat, charging guests £10 on the door.
Other musicians have followed a similar route in getting their music to the fans: Sam Duckworth of Get Cape.Wear Cape.Fly has been recording songs for a live version of his upcoming album Searching for The Hows and Whys in various fans' front rooms, while the Canadian singer-songwriter Jacob Golden played free gigs at fans' houses after responding to requests via MySpace.
And now a venue (or, should we say, someone's house) has set up its own House Concerts, playing host to several bands and solo musicians a month. The new venture, based in York (which, aside from Fibbers, is severely lacking in live venues), aims to bring good music into the city.
But it also means the artist can avoid costly venue fees and get the profits directly. Everything happens via the website www.houseconcertsyork.co.uk. Full gig listings are up there and you can sample the music of artists booked to play and then book a place online.
There are videos of past performances on the site. So far artists including Sam Mason (Willy Mason's brother) and Jacob Golden have played in this somewhat unusual setting of a family room in a pretty 18th-century cottage. In the first 10 months, 20 artists from America, Canada, Australia and Europe played there.
Meanwhile, with all this sunny spring-like weather, the festival season doesn't feel so far away. And first of the crop is the Wychwood Music Festival, which has a podcast to download from iTunes and from the www.wychwoodfestival.com website.
The podcast, which went online on Monday, is the first of a series in the run-up to the festival that will give you a flavour of what's in store this year.
The club DJ, presenter and African music expert Rita Ray and the radio presenter and musical director Max Reinhardt are presenting the podcast, which will reflect the eclectic music mix of the festival and offer interviews with its stars.
Meanwhile, the indie band iLiKETRAiNS have set up a YouTube channel at www.youtube.com/iliketrainsofficial, where you can find a short film of the band's recent trip to Athens, featuring some of their film soundtrack music, live performances filmed overlooking Manhattan (including the single "Terra Nova"), and a trailer for the forthcoming iLiKETRAiNS video for "Elegies to Lessons Learnt", not to mention all their singles videos.
Register for free to continue reading
Registration is a free and easy way to support our truly independent journalism
By registering, you will also enjoy limited access to Premium articles, exclusive newsletters, commenting, and virtual events with our leading journalists
Already have an account? sign in
Register for free to continue reading
Registration is a free and easy way to support our truly independent journalism
By registering, you will also enjoy limited access to Premium articles, exclusive newsletters, commenting, and virtual events with our leading journalists
Already have an account? sign in
Join our new commenting forum
Join thought-provoking conversations, follow other Independent readers and see their replies