Everyone's distracted by Frank Ocean's Blonde, but Endless is nothing but nothing but net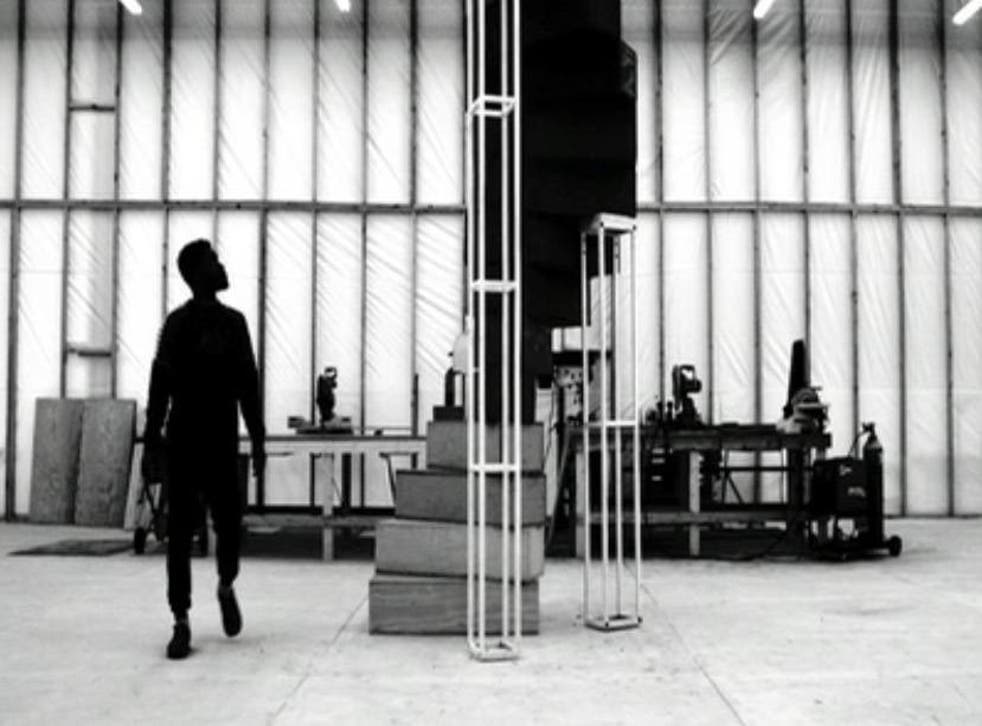 That music critics described Frank Ocean's Endless as "challenging" and "formless" says less about the record than it does about the profession. Posting a review within a few hours of the thing dropping, when the songs haven't even done a full lap of your veinous system, is problematic at the best of times. On 19 August we were in utter confusion. Is this the album? Is there another album coming? Is everyone hearing the same thing? Is this visual inextricably linked to the music in terms of criticism? Oh shit, there is another album? Okay, I guess we just focus on that?
Ultimately, pretty much everyone did, discarding Endless for a minute and talking about it only as a contractual obligation on Frank's part or just some avant-garde carpentry-based madness.
But put down Blonde for a second, because Endless is gorgeous and actually incredibly accessible, with songs that easily rival 'Nikes' and 'Nights'.
I don't mind telling you I stripped the video out pretty early on and now listen to it as a one-song mp3. The warehouse visual was mildly infuriating by the point of release, and though watching the staircase come together on first proper run-through was kind of magical, I didn't need to see it again, especially when Endless has a bounty of audial fruits.
It's true, they don't feel fully formed, but there's something quite nice about the album's fragmentation. On Alabama, Frank shouts over himself as he recalls just "writing out everything" in a duplex in New Orleans east. You can imagine him pacing its floorboards, synapses firing all over his brain and scattered thoughts fogging the apartment. That's how Endless feels, a maelstrom of moments, of connections, of memories that are fading and yet still sting.
'The song begins at 15:24 and ends at either 15:41 or 16:51,' Genius at the time of writing says of 'Hublots', 'there seems to be ongoing disagreement about where this song ends and the next, 'In Here Somewhere,' begins.' That's great! I hope we never come to an agreement.
Seriously, there is so much to love here. The Minnie Ripperton-esque reworking of Aaliyah's 'At Your Best (You Are Love)', the switch up from simple acoustic guitar riff in 'Slide On Me' to deep space synths, which catch a little gravity and slingshot you into 'Sideways'. The absolute earworm that is the outro to 'Rushes' (so good I can't believe he didn't sing/rap over it).The almost Eagles like guitar tone of Rushes To, which should be cheesy, only Frank has an inimitable knack of imbuing melancholy into anything. "I'll be back before / The street lights on, before the daylight's gone" on the same track, and that curveball of a low harmony at 35:52. 'Death Wish (AFR), which is the most seductive groove I've heard since Kendrick's 'Untitled 02'. And not forgetting the beat drop, that beat drop in 'Higgs', where Frank warns us: "Oh my, my / Get it / Get" before it hits, as though an alien spacecraft slowly developing over a number of years under the Earth's crust just came shuddering through the surface.
To quote 'U-N-I-T-Y', Endless is "nothin' but nothin' but net": it's all over so fast and you're not sure it even touched the sides, but damn did it land.
Join our new commenting forum
Join thought-provoking conversations, follow other Independent readers and see their replies