Gojira – Magma: Album Stream
Joe Duplantier, vocalist / guitarist with French progressive metallers Gojira, reveals the difficulties the band undertook to create the most personal album of their career to-date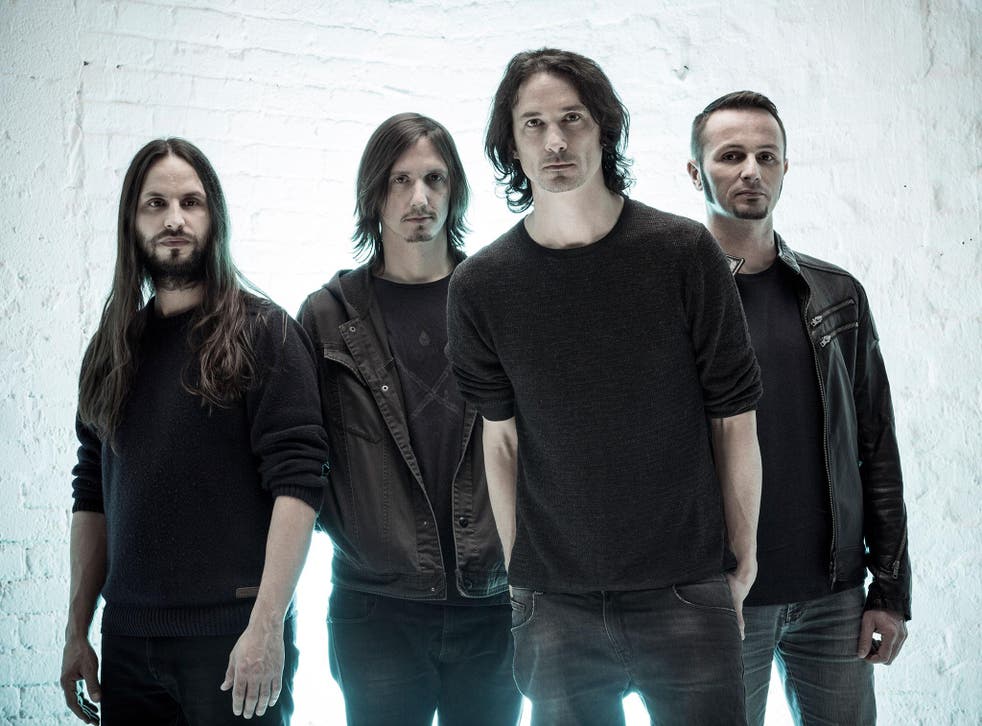 One of the leading lights in original, progressive 21st century metal, Gojira are about to release their sixth studio album, Magma, and it's available to stream two days before official release below. Magma sees the band takie a departure from their technical death metal roots and exploring groove, melody and atmospherics in ways that they've not delved into before. Even a band as accomplished and pioneering as Gojira would become stale if they were to remain churning out albums of vast, complex technical wizardry forever.
The album has already garnered favourable comparison to Metallica's world-conquering self-titled record, known to most fans simply as The Black Album. Whilst Magma is sonically a very different beast to that 16million-selling behemoth, they share a more direct and focused approach to song-writing, with both albums coming off the back of extraordinarily technical and complex records (for Gojira, 2012's L'Enfant Sauvage, for Metallica 1988's And Justice For All). 'Well it's never a bad thing to be compared with Metallica,' says Joe. 'It's true that we've said a few times to ourselves that this is our Black Album, we're huge Metallica fans and they really hit the radio big time with that record. We're not quite there yet and I'm not sure we're going there either but we definitely wanted to have songs that are easier to grasp for our poor little brains. We wanted to write a shorter album because we felt that the music was going to be epic no matter what.'
Another development Gojira fans will pick up on immediately is Joe's new found approach to vocals. The signature Duplantier death metal growl is still present but with it is a far stronger emphasis on melody. So what prompted Joe to start singing instead of screaming? 'The real question for me is why did I start to scream in the first place?' he says. 'I've really wanted to sing for the longest time. I feel more at peace in my life now, I have love in my life and I have a family, but I still have this rage about the world, about politics, the environmental problems we face and the way people pollute the Earth, the fact that I suffered so much at school from the cruelty of other kids. All these things I carry inside me and I guess they made me scream into the microphone. But love is a very soothing thing and it's bringing about a subtle transformation in me that makes me want to sing at the world rather than scream at it. I'm actually a big fan of singing, I love listening to good singers and I appreciate them. I'm very sensitive to good vocals, like Thom Yorke from Radiohead or James Blake, and I want to touch on that a little bit too.'
Gojira have already released five ambitious albums of progressive death metal majesty and the desire to change the formula was born out of a need to evolve and accept a fact of life – none of us are getting any younger. 'I think we reached a sort of plateau (with L'Enfant Sauvage), the fact that we're growing up changes the music naturally. We have other aspirations now and different things in our lives that we want to express. I don't like to say that we're getting old, but we're not the 16 year olds we once were, trying to play fast and trying to impress people all the time. We really wanted to dive deep into something else rather than just creating intricate patterns and structures, we really wanted to create an album that speaks to the soul. I think that's something that has been growing in us for the last couple of years. What we do, it's art, it's entertainment but also it's rock music; by its very nature, it is the music of rebellion, about refusing to conform to society. We're trying to enjoy ourselves and create the sound that we want to hear and we're pretty satisfied with what came out.'
The genesis for the songs that appear on Magma dates back to 2013, with the first demos being written whilst the band were touring the USA supporting Slayer. 'My instincts were always to write riffs that were very technical and challenging' says Joe. 'But one day, we were jamming and we started playing the main riff from The Shooting Star, and it felt like it could go either way; it could go into something super death metal or it could go into something more atmospheric. And I'm so glad we went with the latter because all of a sudden, something clicked inside me and it pushed me to approach the songs in a different way.' This different approach extends to the lyrics as well, with Joe taking a more personal direction than we've heard from him before. 'I felt like it was something that needed to be a bit more poetic, so the shooting star is like a beacon or a spark in the sky that artists follow without any real reason, it's just a feeling, something we're pursuing our whole lives. It's also about losing someone dear and seeing the soul of that loved one flying in the sky.'
Death is a theme that permeates throughout the album; work on the new record ceased ten days into recording when Joe and Mario's mother got sick. She passed away after a year-long battle fighting cancer, with the Duplantier brothers and their sister at her side through-out her struggle. 'It's difficult to say to what extent her death impacted the record but definitely very deeply,' says Joe. 'It went very quickly, one year seems a long time, but at the same time it went so quickly that sometimes I wake up in the morning and I wonder what happened exactly. It's an extremely powerful feeling losing a parent, it's almost like being born a second time. You're cutting the umbilical cord for good and you realise 'Oh my God, I'm going to be on my own.' I feel for all the people that have lost a parent. I don't want to complain, I don't want to cry about this, it's such a natural thing but at the same time, it's very difficult and painful. I didn't know what that pain was but now I know. The hardest part was to see her suffer; it wasn't easy and it wasn't clean, I don't think it ever is.'
Heard in this light, Magma becomes a touching tribute to Joe and Mario's mother, a woman who dedicated much of her life to philosophy and yoga and instilled in them both a love for the oceans and nature that would become a large influence on the Duplantier brothers and their work in Gojira. Even in death, she continues to inspire the direction that the band's music takes, with the lyrics on Magma being the most introverted and spiritual of Joe's career as a result of her passing. 'The last few songs on the record, I'm talking to her directly. We were so inspired by how incredibly brave she was before she passed, she understood that there was no hope left and she embraced it. She gave us what she had to give, she took care of her material things, her bank accounts, her rent, all those details, in an attempt to detach herself from all worldly possessions. It was a lesson, I had an example from my Mum on how to leave this world with grace and I'll have that forever, it's a gift that she gave to me and my brother and my sister. We have that in us and it's an incredible gift; I hope my own death will be as peaceful and beautiful as hers … we shall see.'
Even the title of the record beautifully encapsulates elements that Gojira fans are already familiar with and combines them with this new, personal introspective side of Gojira. 'Magma actually refers to the lava when it is still in a volcano, it's the blood of the Earth at the point where it is boiling and ready to explode. We put the sun on the cover to symbolically represent the big bang, the source of life. Not only that, but if you remove the 'g' from Magma it spells Mama and we see the 'g' as a representation of Gojira.' Magma is that very rare thing; a record that is at once instantaneous, yet has vast symbolism and layers waiting to be explored for those who wish to dig a little deeper. It's also crushingly heavy whilst being steeped in heart-rending beauty, a modern metal record with incredible grace and dexterity. In Magma, Gojira have a record that is set to seal their legendary status as pioneers of modern 21st century progressive metal.
Magma, Gojira's sixth record, is released via Roadrunner Records on 17th June and is available to pre-order now. Gojira play Bloodstock Open Air Festival on Saturday 13th August
Join our new commenting forum
Join thought-provoking conversations, follow other Independent readers and see their replies