From Hot Chip to Conor Oberst, the gigs organised by online fan campaigns
Frustrated that your favourite band never plays near you? Now, says Elisa Bray, you have the power to make it happen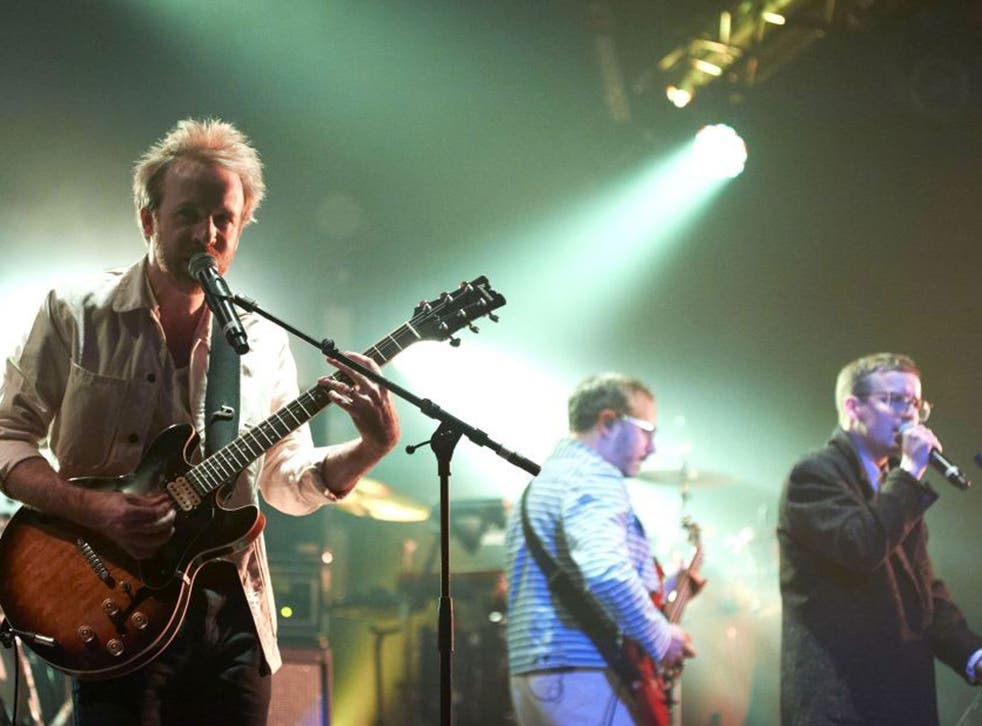 For anyone who has dreamed of seeing their favourite band playing their city, those dreams have just become closer to reality.
This month an American band will play their first ever UK gig, through the sheer support of their fans. For fans of the emo rock band Desaparecidos, fronted by Bright Eyes' Conor Oberst, the gig has been a long time coming – it's 10 years since the release of their album Read Music/Speak Spanish. It's also an exciting indicator of how the live sector could work in the future.
The Desaparecidos gig has been made possible through Detour, a new site and method of booking gigs from those behind Songkick, a website that recommends gigs to users. Its co-founder, Ian Hogarth, had the idea back when he was a disgruntled teenager waiting for the American hip-hop artists he loved to tour the UK.
Through Detour, fans can create the gigs they want to see, opening up the possibility of bands playing towns that aren't on the well-trodden touring path, and also bringing bands to the UK.
Fans pledge to buy a ticket for a potential concert and, when enough have committed , the concert is booked – although no money changes hands until that point. Fan-funded music recording – where fans pledge money to an artist with the promise of an album that has not yet been made – has been successful on music sites Pledgemusic and Sellaband, enabling artists including Public Enemy to bypass record labels altogether. While that model sees musicians asking fans for support, this is driven by the fans themselves; it puts the power in the hands of the fans who can start campaigns to bring acts to London, inviting like-minded people to join them.
In the case of Desaparecidos, Detour invited music website Drownedinsound and its community to come on board. Within 24 hours, fans had pledged for 50 tickets and the gig went on to sell out the 1,100-capacity Electric Ballroom, leaving the band's frontman Conor Oberst delighted.
"It is always a nice feeling to know that there are people out there who love the music we make and are willing to go the extra mile, literally, to experience it in person," he says.
Hogarth says: "We were really blown away by how quickly the fans took hold of the platform and made the show happen. Those same 100 people are all going to be in the Electric Ballroom. It's the first UK show on the back of a crowd-funding platform. It's a different spin because it's not started by the creator, but by the fans."
Initially, Detour ran a few one-off experiments to see if the concept would work. They instigated a gig by Hot Chip in either Folkestone, York or Stoke-on-Trent – whichever city could raise the most followers. The electro-pop band played their first headline gig in Folkestone after a couple of keen fans there decided to make it happen, emailing their friends, petitioning the local radio station and newspaper, until it went viral. Detour has also made a South American tour possible for Andrew Bird.
Enjoy unlimited access to 70 million ad-free songs and podcasts with Amazon Music Sign up now for a 30-day free trial
Sign up
For now, Detour London is focusing on bringing artists from around the world to the city. The next success will see the Swedish psych-Afrobeat collective Goat play their debut headline show in London in June. And the initial crowd-funded Desaparecidos gig has led to a UK tour that includes Manchester and Glasgow.
That fan-funded gigs could be the future of the live music industry is mainly thanks to a reduction in risk for all involved: the fans, musicians and promoters. Many acts have, at some point in their career, travelled miles to play to a disappointingly sparse crowd, or, worse still, an empty room. For fans, it removes rip-off booking fees and the secondary market where tickets are sold at inflated prices. A Detour-booked gig will guarantee payment for the band, and the electric atmosphere of a dedicated crowd who have played a part in making the gig happen.
Hogarth says: "As a music fan I'm happy to commit to bands for them to play shows. We started testing Detour with fans and artists in mind. As fans we saw that it could help us see our favourite bands sooner. [For artists] it would help them go to new markets without the risk of an empty room and a financial loss; touring is a risky business for bands. This is a more efficient way of making concerts happen – it has the potential to transform the industry for the better."
Desaparecidos are on tour 9 to 11 February.
detourlondon.co.uk
Join our new commenting forum
Join thought-provoking conversations, follow other Independent readers and see their replies