Janine Jansen: Queen of the download
She's the violinist that classical fans want most on their iPods. But just who is Janine Jansen? Michael Church finds out
Tuesday 04 April 2006 00:00 Comments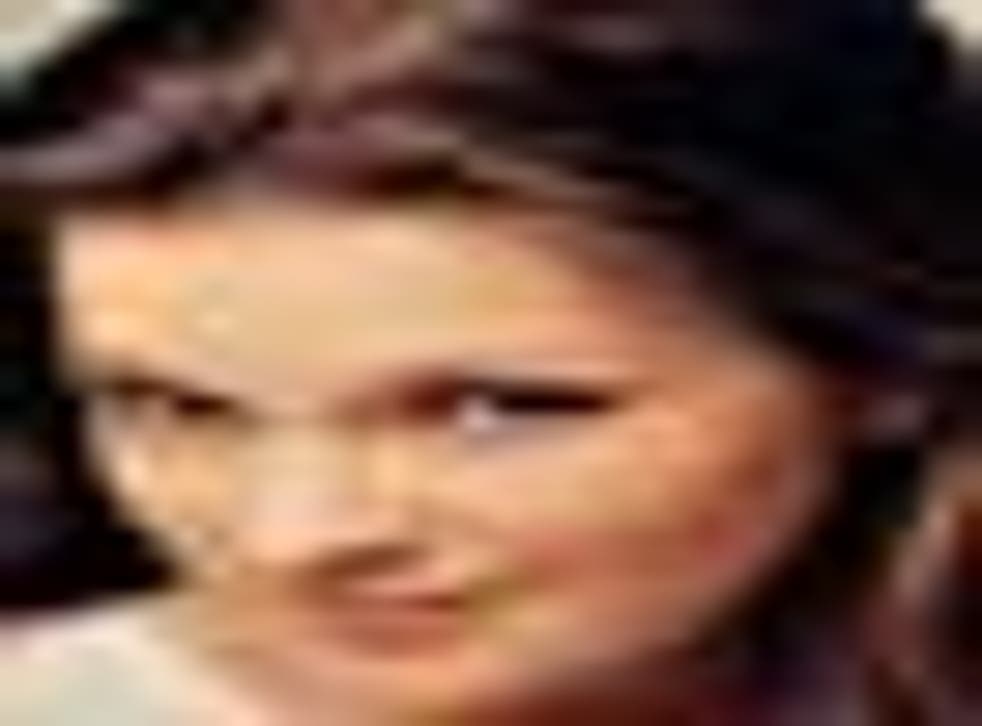 Though people didn't realise it at the time, Radio 3's Beethoven week marked a turning point for the record industry: the 1.4 million free downloads of the symphonies made in the ensuing fortnight highlighted a trend that is growing at an exponential rate. And while Russell Watson and Andrea Bocelli are predictably high in the iTunes charts, the most prominent iTunes instrumentalist is a young Dutch fiddler named Janine Jansen. Sales of her new Vivaldi record are, says Decca's vice-president, Jonathan Gruber, a "digital phenomenon".
Why her? "I attribute it to many factors," he says. "It was a brilliant recording, which people have had a chance to experience in an immediate way. Buying it is just two clicks away from the image of the album. An album feature page on the iTunes site offers you the chance to learn a little about her and to listen to 30 seconds of very high-quality playing, and then to download a track for 99 cents. People find the whole package appeals to them - a fresh version of the work, from a fresh talent, presented in a new way."
Three-quarters of this record's sales have been digital, "but those have had a good effect on physical sales, too, as not everyone buys downloads. So the two sales modes are developing together - one doesn't substitute for the other."
The Vivaldi sales clearly depend on a number of hooks, only one of which is the quality of Jansen's playing: those images on iTunes play a big part. In one, she's pictured leaning seductively back in an armchair and tossing her violin over her shoulder, as though she has more exciting things in mind; in another, she poses provocatively on a carpet, her violin again an afterthought. We get the point, and Decca hear the ping of the cash register.
Back in the early Eighties, it was exciting enough to Western punters that a violinist should be a tiny, pretty infant, with talent as a bonus. When the nine-year-old Sarah Chang burst on to the scene, that excitement was offset by Yehudi Menuhin's ecstatic accolade, "the most perfect violinist I have ever heard". When Chang acquired feminine curves, marketing men presented her in an overtly provocative way; luckily, her playing was good enough to transcend that.
Then came the notorious Vanessa-Mae, whose playing had less potency than her looks. And after her was Leila Josefowicz, a first-class fiddler temporarily knocked off course by being made the face of Chanel's Allure perfume. Debate is currently raging over the Scottish prodigy Nicola Benedetti: she may have a £1m recording contract, but the critical jury is still out.
Jansen's sex-kitten marketing is par for the course, but in reality she's a tall, commanding 28-year-old with a down-to-earth manner that she ascribes, with a laugh, to her nationality. And she's a consummate musician. By never forcing her tone, she forces our close attention on every note; she shapes her phrases with infinite subtlety, and her sound can be as sweet, sad or sexy as the occasion demands. In chamber music, she's a natural leader, urging on her colleagues with fiery glances, in response to the cues in the score. She's also a leader in another sense: when she presented her Vivaldi Seasons at the Wigmore Hall last autumn, her father, brother and boyfriend, Julian Rachlin, were all playing in the band.
I ask her about her first musical memory. "All my first memories are musical - I remember nothing else," she replies. "My grandfather conducted a church choir, my father was his organist, and they used to give concerts every Saturday afternoon, so I was in church a great deal of the time. I was singing in the choir before I could read, standing next to my mum."
At home, the family made music all the time, with harpsichords, a piano and an organ filling every available space. "My elder brother played the cello, and as I looked up to him I wanted to play it too - and it's still one of my favourite instruments. But they decided it would be nice to have somebody playing a different instrument, so that we could play together.
Enjoy unlimited access to 70 million ad-free songs and podcasts with Amazon Music Sign up now for a 30-day free trial
Sign up
"One day I went to a concert of children playing the violin, and became instantly hooked - I knew for certain that it was going to be my instrument. But that didn't stop me doing normal things, like playing soccer with the boys." Her English is impeccable, and her delivery measured.
She brushes away all talk of prodigies - "That word means nothing to me" - and disowns her touched-up commercial photos: "The promoters may see them as an image of me, but I do not." But when I ask how she has avoided the unsightly scar that most violinists collect under the left side of their jaw, she confesses to having once done some touching-up of her own.
"I can laugh about it now, but when I was 10, all the other young violinists around me had huge brown bruises, and I had none. So I got out my mum's make-up, and painted on brown eyeshadow to show I was like the others. My mum went mad - 'Are you squeezing your violin too much with your chin? You must be doing something wrong!' But it did look impressive."
Prodigy or not, her trajectory via the Utrecht conservatory has been uninterruptedly smooth, with honours and prizes raining down. Vladimir Ashkenazy was one of many conductors who were instantly smitten - "In my opinion, this young woman has everything." When one prize brought in some serious cash, she spent it all on lessons with the chamber pianist Menachem Pressler: "That man is pure receptivity - he is the music."
Meanwhile, her own chamber festival in Holland is thriving: "I wanted the freedom to make my own programmes, and to invite my favourite players. We hold it in December, when the concert season is over, and when it's family time. I said, 'Either it works, or nobody will show up.' But they did, so we've gone on."
At this point in our conversation, her face lights up: "Hey, there's Julian, just arrived from Brazil." He bustles over, looking smaller and more vulnerable than her. Then, after a tender kiss on the lips, she turns to me in triumph: "You see, it's true - we do fly to hear each other's concerts!" He goes off to sleep, and she talks on about their life together. When I ask if they are competitive, she firmly says no. But how do they manage not to be? "It never comes up."
How do their styles differ? She thinks hard, then: "We're both very passionate and direct in our playing, but we play Baroque music differently. He has more vibrato: his playing is more Romantic. Mine is more authentic - though I hate that word."
That seemingly effortless authenticity is what we get every time she puts bow to string on her 1727 Strad. Comforting news for Decca, even if their photos are not authentic. And good news for the Proms, where she'll doubtless appear this summer.
Register for free to continue reading
Registration is a free and easy way to support our truly independent journalism
By registering, you will also enjoy limited access to Premium articles, exclusive newsletters, commenting, and virtual events with our leading journalists
Already have an account? sign in
Join our new commenting forum
Join thought-provoking conversations, follow other Independent readers and see their replies