Kelsea Ballerini interview: 'Attitudes are changing in country music'
Rising country pop star on her second album, touring with Lady Antebellum, and the artists who inspire her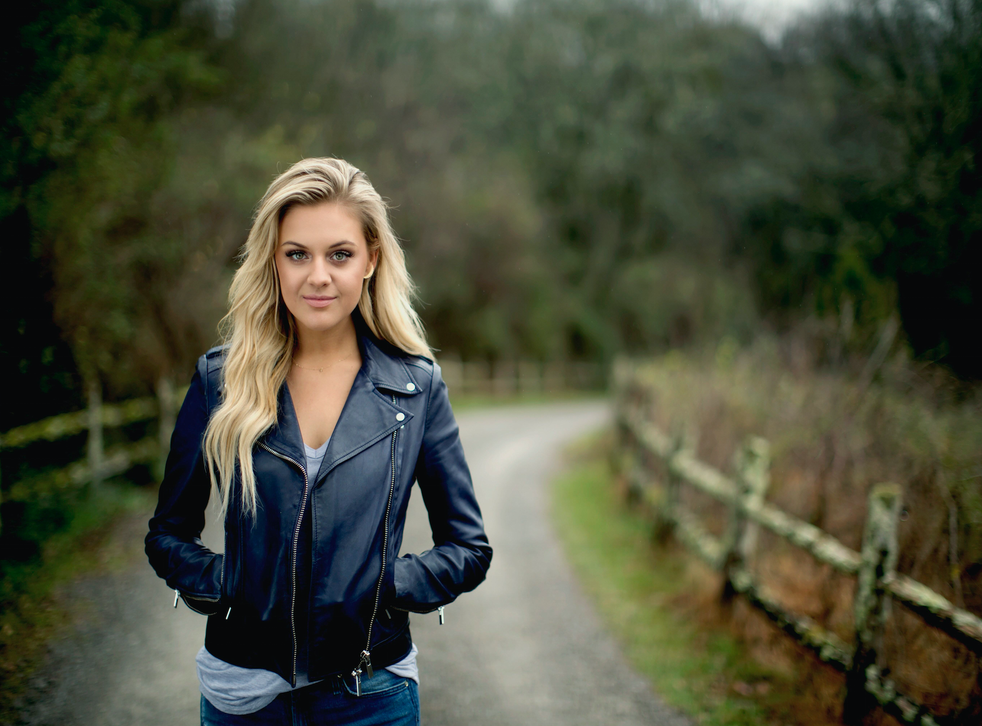 Kelsea Ballerini is a force of nature, even at the end of a huge tour supporting Lady Antebellum around Europe and the UK.
At her label office in London, she is pure southern charm; funny and down to earth despite a pair of teetering high heels.
"I've done Australia a few times and there's no jet lag quite like that one," the 24-year-old says, explaining her energy. She's excited her second album Unapologetically, which was released earlier this month.
"I started writing it the second after I finished the last one, around three and a half years ago. So it's been this process, to write and then filter through it, figure out what I wanted the album to be about and say.
"I love albums. I think you really get to know an artist by listening to the body of work. I want people to listen to the whole thing. So I thought, I've written about my life for years so why don't I just put it in order? Piecing it together to make this story. Even when I listen to it, I remember feeling a certain way when I was on tour three years ago. It's going to be so fun to relive that."
Ballerini sings a different kind of tune to the more cliche country pop that has dominated radio in the past. The album title fits: On Unapologetically she's confident and upfront, unafraid to say what she wants; a nod to that chapter in her life.
"My first record was called The First Time because it was the first time I did anything – release a record, do a live show, come to London," she nods. "I loved the sentiment of the second album title. I thought the title track was gonna be some big girl power anthem, and it ended up being a love song! It's a song about literally just being 'I don't care if this doesn't work, I don't care what people are gonna say about it… it's right for me'.
"There's something really freeing about not caring, and that's the heart of the record. It's vulnerable but there's strength in that. I learned over the last few years to be that way, be unapologetic about who I am as an artist."
Ballerini might seem unusual because she is as unapologetic in real life as she is on the record. She admits to studying the careers of female artists who dominated the country-pop scene, and doesn't pay too much attention to country purists who might sneer at her outside influences.
Enjoy unlimited access to 70 million ad-free songs and podcasts with Amazon Music Sign up now for a 30-day free trial
Sign up
"I get comments about it a lot. But I think it's a really cool eclectic time in country music, you can hear Little Big Town who are folk country, Chris Stapleton – soul country, Sam Hunt who's R&B country, me who's pop country... You can hear the influences we listen to. I grew up on a farm in east Tennessee and my first concert was Britney Spears, that's my music."
"Attitudes are changing, and radio's been really good to me, Maren [Morris], RaeLynn, Lauren Alaina... this new class of women that I'm in. We all have influences that are outside of country and you can hear it."
Ballerini is a hip hop fan alongside those pop influences. She grew up dancing ("I can't dance to save my life," she guffaws), and thinks this helped her as a songwriter, getting those infectious rhythms into her music.
She's been songwriting for half her life and is, understandably, quite self-critical. For the second record she was determined to step things up, so while it went relatively unmentioned in the media that she wrote her debut herself, she now wants to grow her reputation as a credible songwriter: "I really want people to know that part of me this time," she says.
"I feel like the greatest gift we had when we made my first record is that none of us knew what we were doing. None of us had been in the room with a hit writer, I wrote the album with my friends. I was on a new independent label. We were winging it, hard. But I think because of that, I didn't know. I didn't know it was hard for a girl to be on the radio. I didn't have the opportunity to be around people who knew that side of the industry.
"The biggest celebration we had over the last three and a half years was when the first single went to No 1. Obviously I was proud, but for it to be the other three songwriters' first number one, my producer's first number one, my label's first number one, my management's first number one… we looked at each other and it was like this underdog victory. That's what made it special."
On tour she's been observing Lady Antebellum's performances from the soundbooth, believing there's something magical about watching a band that can play 75 minutes of hits, to keep people engaged for so long. "I want to soak that up," she says.
Watching the trajectories of four major female artists – Taylor Swift, Shania Twain, Britney Spears and Kelly Clarkson – she's found elements of their careers that she's fascinated by.
"Kelly is incredibly normal," she praises. "I can't be in a room with her because I'm too much of a fangirl, but I remember I went to her show when I was 14, the air conditioning was out and it was boiling. She was onstage, sounding incredible, she finishes a song and goes: 'Woo! If y'all could smell me right now, you wouldn't be here.' And I was like, 'she's a person!'
"Often there's this disconnect when someone's onstage, and in that moment with Kelly, she was right there with the fans."
Ballerini was one of the artists performing at the iHeartRadio music festival in Las Vegas, which took place just one week before the mass shooting at the Route 91 Harvest event.
Posting on her social media accounts after the tragedy, she pledged to try and make people smile in the wake of an event sparked marred by hatred.
"Obviously any time something like that happens you can't get your head around it, because you shouldn't have to," she says now. "But this time, for the music community it was so close to home… it was sad, that's all I can think of. How now every time we go on stage, part of us is gonna wonder.
"Even as a fan, when I go to shows, there's something magical and unexplainable about that connection of singing a song together. That's why people show up for concerts. To have someone take that away… So it's up to us as country music artists to keep going."
Unapologetically, the new album from Kelsea Ballerini, is out now via Black River/Sony Music. She plays C2C in London, Dublin and Glasgow in 2018 – tickets here
Join our new commenting forum
Join thought-provoking conversations, follow other Independent readers and see their replies