LP interview: On Beyonce, ex-girlfriends, and her surprise hit song 'Lost on You'
'Every artist wants to connect with the listener. But it's a daunting task to walk into a room full of strangers and write something from the heart'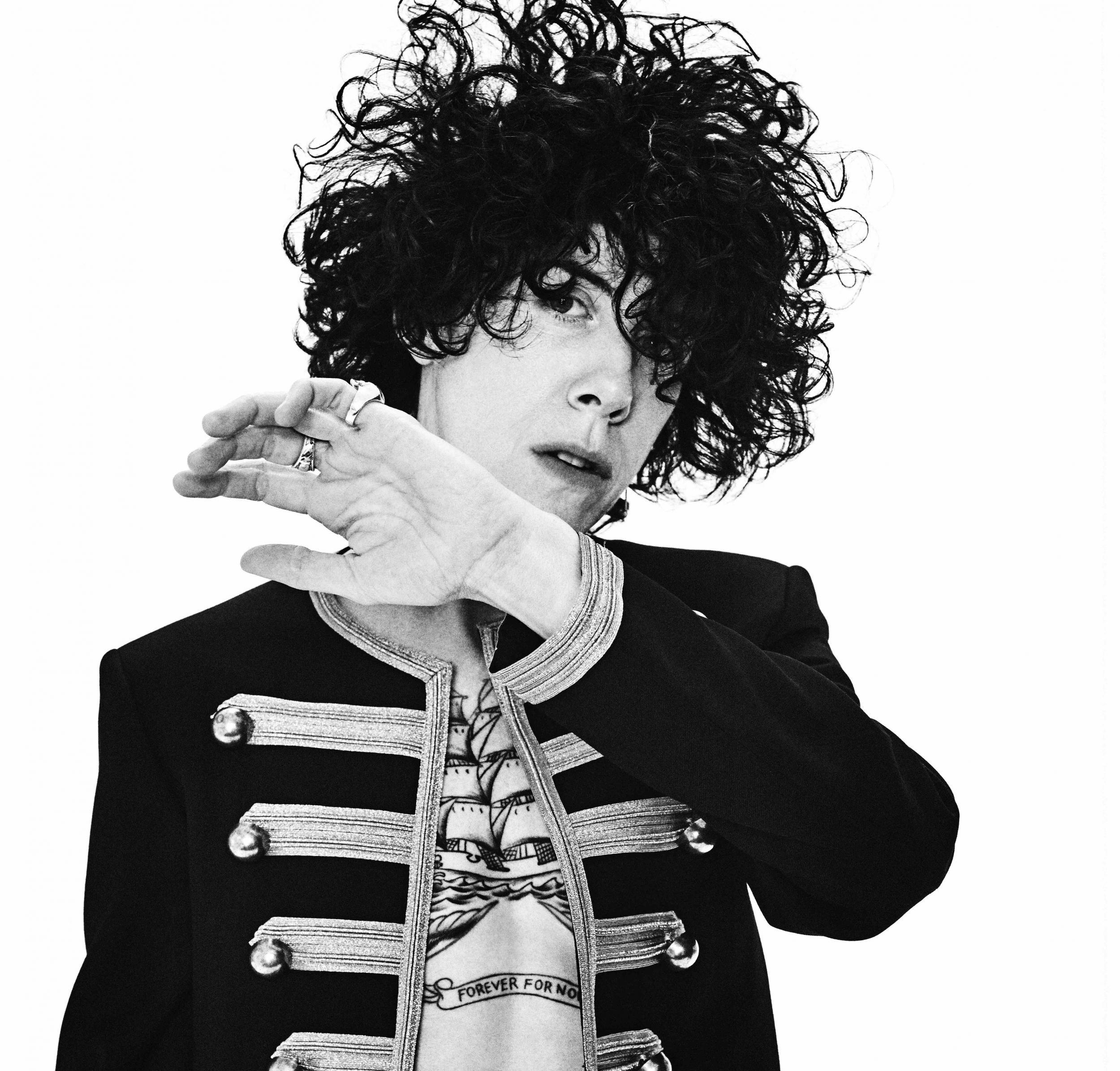 LP is apologising for wearing her sunglasses indoors.
We're having lunch at a restaurant round the corner from her label's office, and the American artist is still not quite recovered from a hangover caused by a last-minute drinking session with friends in New York.
It also means she's yet to watch the Grammy Awards – but she does know what happened.
"I know that Beyoncé was snubbed and I think that's f***ed up. I know it's f***ed up," the 35-year-old says.
"I love Adele, but Lemonade was this bold, artistic stroke of genius… And this stuff keeps happening. No offence against Taylor Swift – I'm not against her, I just don't listen to her music – but her winning last year over Kendrick [Lamar] and The Weeknd? Those two records [To Pimp a Butterfly and Beauty Behind The Madness] were f***ing bananas."
LP – born Laura Pergolizzi – feels that "the only good thing" about Donald Trump becoming US President is that he provided the shock people needed to wake them out of "a false sense of security".
"You think if Hillary won the Klu Klux Klan was gonna go away?" she says. "So this is galvanising people to fight for our rights again. I'm curious to see what goes down in the music world – back to Beyoncé, that was a statement, what she did with Lemonade. So I understand why people were freaking out after the Grammys, for her to not win with that record in this climate, that's a smack in the face. But now we know what we're dealing with."
Grammy Awards 2017: Best Red Carpet Looks
Show all 28
Talking about the subject of her own work, LP says she's still absorbing everything that's been going on in Europe, after her single "Lost on You" became an instant success in Greece – where even a song by a band like Coldplay can take six months to become a hit. As countries around Europe caught on it topped the charts in France, Greece, Romania, Poland, Belarus and Israel, and at one point was the fourth most Shazamed song in the world.
"Each country is so specific… it's like it happened on its own in a way, rather than bleeding out of one country into another," LP says. "I've never had a song pushed to radio, it just happened."
As a songwriter LP has been making a decent living for the past 10 years, penning songs for everyone from Cher to Rihanna. After signing two record deals in 2006 and 2009 respectively where no record was released, she thought "that was it" – she would just write songs for other people.
"Getting a Rihanna song was nuts… I was invited to a session by my friend, we wrote the song in a few hours. I feel like emotional content is the most important of any song, for any artist.

Enjoy unlimited access to 70 million ad-free songs and podcasts with Amazon Music
Sign up now for a 30-day free trial
Sign up

Enjoy unlimited access to 70 million ad-free songs and podcasts with Amazon Music
Sign up now for a 30-day free trial
Sign up
"Every artist wants to connect with the listener," she says, taking her sunglasses off. "But it's a daunting task to walk into a room full of strangers and write something from the heart."
She was thrilled with the final version of "Cheers (Drink to That)", saying while Rihanna added some of her "Rihanna-isms" at certain points, the result was essentially the same as the demo she recorded, "and that made me feel really good about it. Being involved in all these other artists' careers, you get this heightened sense of appreciation."
LP was born in New York but lives in LA, and agrees that there's something of a "scene" going on in the latter right now.
"I moved there because the songwriting scene was exploding, you could do a double session every day for seven days if you want to, and in New York I was only getting like three sessions a week.
"I found New York too… 'vertical', closed off, I didn't feel the muse like I did in LA. Maybe it's the weather? But I didn't know how to get to people in New York. It is a brilliant city, and there's an energy, but it's also too f***ing expensive. I feel like Canada is really good at nurturing their artists, and America's not so good at that. The artistic community is so important to a country."
Her new record is set for release on 21 April, and while she has found success on streaming sites (43 million streams for "Lost on You"), she feels the jury is "still out" for her on that platform.
"As a songwriter, I work with these guys in their sixties who had huge hits back in the day – you could make a quarter of a million off an album track.
"Now, when people say some song got eight million hits and they got 80 bucks... it's wild."
"Lost on You" is about the breakdown of LP's relationship with her ex-girlfriend, taken off her most recent EP Death Valley – a preview of sorts for her upcoming full-length album via Vagrant Records.
The video for the track features her current partner at the end in what seems like a visible statement of closure.
"When I wrote that song I was actually a year away from breaking up with that person," she says. "It was like being suffocated slowly… I always go into a relationship wanting it to last forever, I think most people do, and then you have that scary period where you become aware that it isn't working."
Her song "Other People" was written about an attempt at an open relationship with her ex ("her call"), at a time when she was the first person LP hadn't cheated on.
"I think almost anyone is capable of cheating, and you just have to decide," she shrugs. "Having cheated before, it made me understand how damaging it is. I hurt myself a lot from cheating, not least because I realised in that moment that if I could love someone and cheat on them, the same could happen to me, so I've had that kicking around in my head for the rest of my life.
"I think she [her ex girlfriend] wasn't being honest with herself – she made out like she was very spiritual and stuff. But I think it's arrogant to think you are above f***ing up like that. So I was almost trying to shake her, like I'm lonely for you and I'm sleeping right next to you. I found myself missing her while we were right next to one another."
Admitting it was essentially a "f*** you" to her ex by having her current girlfriend in the video, she says she needed to do it to get it off her chest.
Those first opening lines of the song: "When you get older, plainer, saner / Will you remember all the danger we came from? / Burning like embers, falling, tender / Longing for the days of no surrender years ago" are the best LP feels she's ever written.
It's easy to understand why it's been such a success in Europe, those words are so relatable, and the song features LP uttering these gorgeous cries like a wounded animal on the chorus, pouring her soul into the music.
"When you're done being sexy, what have you got?" she asks. "That fear of the ugly side coming, 'please snap out of it', that's all there in the song.
"It's funny, I have a song on the next record about how you can take things from one relationship and it f***s up the next one. That's been a hard pill to swallow."
'Lost on You' is out now. LP plays London's Koko on 24 April
Join our commenting forum
Join thought-provoking conversations, follow other Independent readers and see their replies