Miles Kane: 'I feel different now, as a man, in myself'
Exclusive: The solo artist and Last Shadow Puppets co-frontman speaks about his upcoming album 'Coup De Grace', working with Jamie T and Lana Del Rey, and how he ended up comparing himself to Ryan Gosling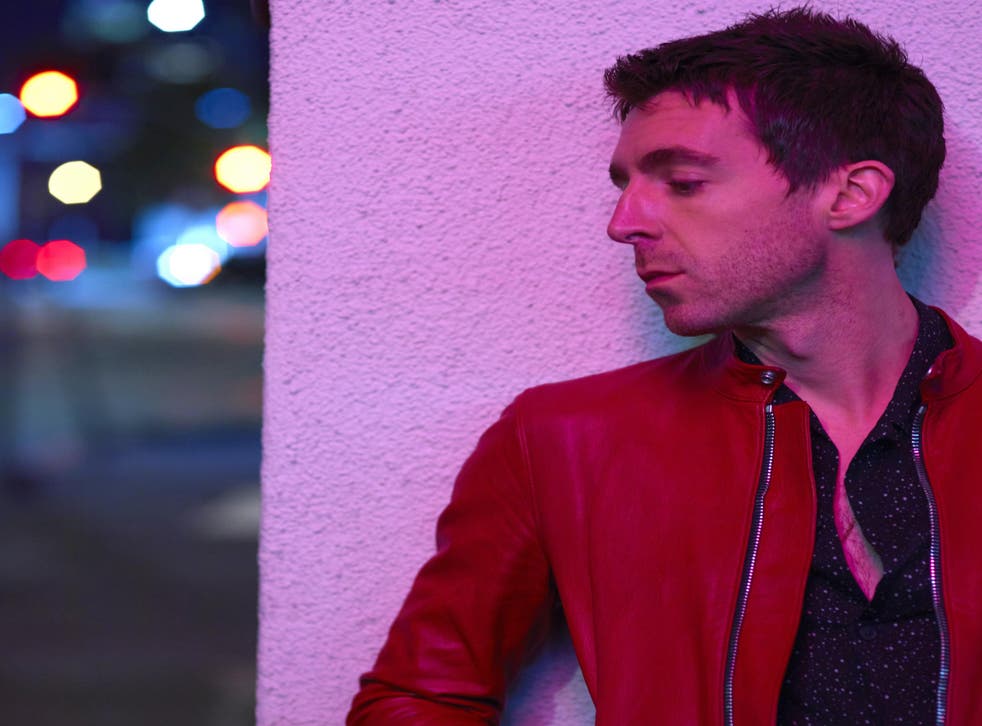 Miles Kane rocks up to the pub in Shoreditch, sporting a fresh haircut, smart jacket and a Gucci T-shirt ("fake," he acknowledges with a grin) emblazoned with legendary wrestler Ric Flair.
The wrestling obsession appears in the title of his third solo album Coup De Grace; it's the French term for "the final blow" and the name of the finishing move by Kane's favourite wrestler Finn Balor.
Kane has a slightly toned-down version of Liam Gallagher's natural swagger and charm, and is endearingly open about everything, laughing as we realise we didn't set a time limit on the interview: "Let's do this. Miles Kane: This Is Your Life. F**king five hours later, yeah?" he says, with a Scouse accent that doesn't appear to have softened in the time he's spent in LA.
Coup De Grace feels like something of a breakthrough for the 32-year-old; it's loaded with nods to punk, psychedelia and classic rock, from Marc Bolan to David Bowie, The Fall to The Damned. And it blasts through 10 tracks – bam bam bam – with a frenetic energy that wasn't so present on Colour of the Trap (2011) or Don't Forget Who You Are (2013).
That punk influence stems largely from tours with The Last Shadow Puppets – his band with Arctic Monkeys frontman Alex Turner, where they would cover The Fall's "Totally Wired".
"And The Damned as well, I was really hammering a lot of that," Kane says, pouring us both a glass of water. "There was something about that stuff that I found I really enjoyed, being like that – loose and a bit wild. I was trying to write some tunes with that tone, like I was losing the plot, and it seemed to suit me quite well." He grins: "I'm very flamboyant onstage, that's probably my favourite side of all this."
While he began writing new music right after his second solo record, the material got sidelined when he went to LA before the Puppets' 2016 record Everything You've Come To Expect, when he and Turner began to write together again. Then in New York, he worked in his drummer's studio where "Silver Screen", "Coup de Grace" and "Shavambacu" off the new record were formed.
"After that I got to LA and I couldn't finish anything," Kane shrugs. "I got in a bit of a rut, I couldn't focus… and then I went through this breakup and got a bit 'Adele', even before it properly happened.
"I'm really bad if there's tension, or something that's not right," he continues, brow furrowed. "I can't live with it until it's fixed. So it really wore me out. And it's a shame, because we both really loved each other but I think we really irritated each other as well. And then there was all this resentment.
Enjoy unlimited access to 70 million ad-free songs and podcasts with Amazon Music Sign up now for a 30-day free trial
Sign up
"It was really confusing to be honest, I'd never experienced it before. It took me most of last year to get over it. We were only together for a year and a half… but it was one of them intense things."
During a stage of that break up last year, Kane found himself at an acoustic gig of Jamie T, who he'd known for around 10 years, and who he'd always wanted to work with ("he's an incredible writer – up there with the best"). So in the midst of the "meltdown", he crashed with his mate in a hotel and played him a few of the New York sessions.
"Jamie said, 'This is so you'," Kane recalls. "Then we picked up the acoustic and started writing these tunes in the hotel room, and one was called 'Nothing Changes' which was about this dramatic breakup which had happened a few days before."
He extended his stay and found the lyrics "poured out" in a way they hadn't before. "I don't think I could have done it without him," he says of Jamie T, "he was great, and it was the best therapy you could have. That was the start of everything, really, every day we'd write a good tune."
As "Loaded", the first single off the album, was being put together, US singer Lana Del Rey got involved. She'd been at that same Jamie T show, Kane says, and he'd only met her a few times, but she saw him at the gig and asked: "What's up with you? Girl trouble?"
"I don't know how she knew," Kane says laughing. "Was it that obvious? I hadn't spoken to her on that level before, it was super deep. Anyway, I told her me and Jamie were writing, and she said she wanted to come over.
"That next day, Jamie and me started writing 'Loaded' pretty quick, and he was encouraging me to do more rhythmic delivery." He demonstrates, singing softly, staccato: "Tripping on the sidewalk, living like a cyclone/ Was I in your heart? Guess I'll never know where you go."
"And then we started this tune, went out, got a coffee, and Lana FaceTimed us!" he exclaims, beaming. "No text, just straight to FaceTime. It was so surreal. She asked what we were up to and then she came over in the afternoon, and it was mental, we had a chorus for her and then she said 'can I try something?' and just nailed it, straight away off the cuff. And I was like 'f**k me'. She's an incredible writer. We wrote a lot together me and Lana, and it was during that same mindset."
Kane rents a place in LA, and worked there with Grammy award-winning producer John Congleton (Lana Del Rey, The Walkmen, St Vincent, John Grant) completing the recording process in just two weeks. It broke that feeling of containment Kane had experienced over the past year. He admits he was so keen to start playing again he'd been rehearsing in his bedroom, "practising in the mirror, you know?".
"John likes to work quick and he loves all the punk stuff we were talking about earlier. We probably did three or four takes of each tune, max. I'd never done an album quite so fun and easy."
Kane is an open book – something he admits himself – and so the album feels deeply personal, peppered with lyrics about a tumultuous relationship where both people involved can sense it's over: "My baby's always threatening to leave, you can do that or be here/Almost got me down to my knees" he sings in a Tom Meighan/Paul McCartney drawl on the chorus of "Loaded".
"If I'm feeling sad or upset, you'll know about it," he says. "Sometimes I wish I could hold stuff in more. Mum raised me on her own basically. We talk on the phone every day. And I had me aunties, these strong women who ran butchers shops in Liverpool. I think that part of me is testament to them. I'm definitely an emotional person, especially about relationships."
He says he cried watching La La Land, and suddenly you can picture him, Miles Kane, curled up on the sofa with a box of Maltesers watching Ryan Gosling and Emma Stone dance through Tinseltown. "I watched it twice and I cried twice. I felt like Ryan Gosling in the film, like I was the one who'd get left in the club. But maybe I'd be happy in the end. I think it was because I'd just gone through that breakup – I was comparing it to my situation."
Now, five years since his last solo gig, he's ready to dust the cobwebs off with a series of warm-up shows this month.
"I'm really glad that it is now. I don't know if it's because I'm a bit older, more mature, but I feel different as a man, in myself. Looking back on everything now, I feel in a good space."
On 30 June he'll play a huge show in Finsbury Park, London, alongside Queens of the Stone Age, Curtis Harding, Brody Dalle and Iggy Pop: "The day before Liam [Gallagher]'s one," Kane says, then catches himself and gives another, bashful grin. "I'm such a geek with Liam, man."
"You can't imitate that kind of thing. A lot of people try and act like him and then backtrack," he says, offering first pick from the Ploughman's lunch we're sharing as it arrives at the table. "If you're gonna mouth off you need to stick to it. You're either that guy or you're not, there's no middle ground.
"With a band like Shame they've found the right balance. They seem cool, young lads who wanna better themselves, and they're a bit angry. When I've seen clips of them I thought they were believable."
We touch briefly on the hackneyed rock n' roll question ("it's not really dying at all, is it?") but quickly become bored, although Kane does offer: "I feel with the singles chart, with the music we do there's no way any band gets a single in there. Albums, sure. But even Liam Gallagher, I'm not sure if he even got a top 10 single."
He's heard the new Arctic Monkeys album Tranquility Base Hotel & Casino, of course, calling it "mega" and "really different, but it's cool – I feel that each album catches that moment of whatever your vibe is at that time," he says. "It's good to keep moving, and it's still in the same world, I guess. But it feels like something new."
In the coming weeks it's gigs, more rehearsals. He's going to Liverpool to see the family. And more practising in front of the mirror? He nods, laughing again.
"Then we start gigging end of May," he says. "There's loads of stuff coming in now, touch wood. It's been amazing. It feels positive and good, and I'm excited. Fingers crossed it does alright."
Coup de Grace, the new solo album by Miles Kane, is out this summer via Virgin EMI. He performs at Finsbury Park on 30 June
Register for free to continue reading
Registration is a free and easy way to support our truly independent journalism
By registering, you will also enjoy limited access to Premium articles, exclusive newsletters, commenting, and virtual events with our leading journalists
Already have an account? sign in
Register for free to continue reading
Registration is a free and easy way to support our truly independent journalism
By registering, you will also enjoy limited access to Premium articles, exclusive newsletters, commenting, and virtual events with our leading journalists
Already have an account? sign in
Join our new commenting forum
Join thought-provoking conversations, follow other Independent readers and see their replies