Now Hear This: New music from Stormzy, Tom Misch, Camila Cabello and Mark Ronson, plus spotlight artist Saint Agnes
In her weekly column, our music correspondent goes through the best new releases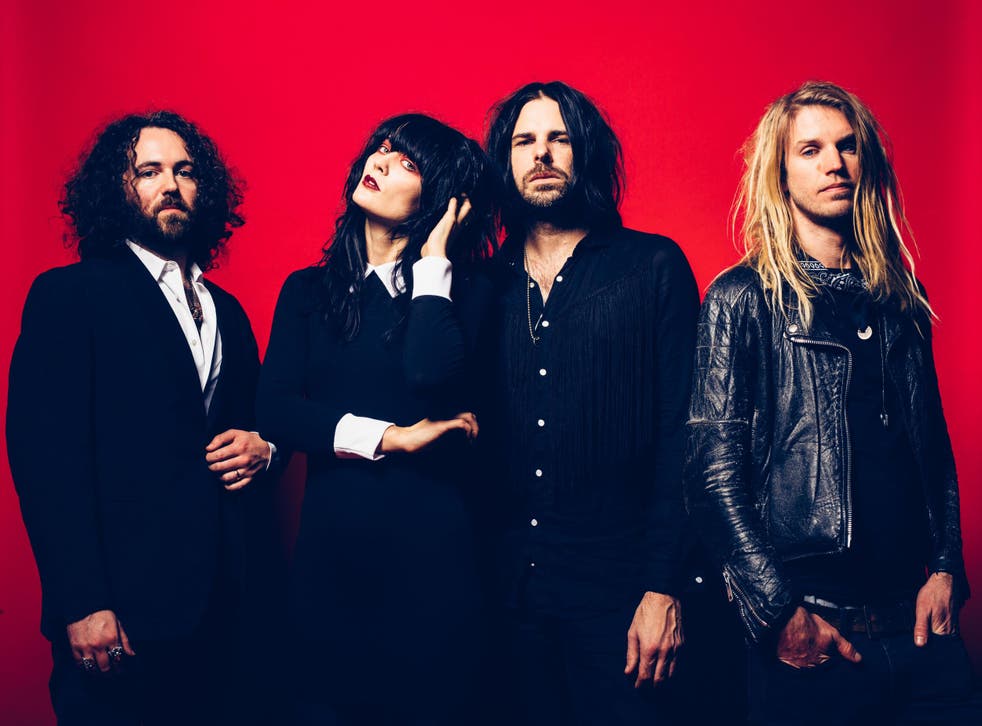 It's less than a week until Glastonbury, and of the three headliners I'm convinced that Stormzy is the one who'll really knock it out of the park. He's just released his latest single, "Crown", a gospel-backed, soulful number that serves as proof of the versatility he doesn't really get enough credit for.
Another artist on the Glastonbury billing is King Princess, who appears on Mark Ronson's excellent album Late Night Feelings (read our critic Helen Brown's review here, and our interview with the man himself here). Their collaboration, "Pieces of Us", is one of the highlights of the record even next to more established names such as Camila Cabello and Miley Cyrus. When you've finished going through all the tracks on the Now Hear This playlist you can check out Ronson's – I got asked to pick some "sad bangers" of my own for an Indy Music mixtape, and chose some great ones by Little Simz, Collard, Arlo Parks and Jordan Rakei.
*Subscribe to the Now Hear This playlist*
Hot Chip, who are bound to be a highlight at this year's festival, have their own album out – A Bath Full of Ecstasy – which got a full five stars in The Independent's review ("Spell" is my favourite after "Melody of Love"). I've also added a Cassius track to this week's playlist, in tribute to their producer and French touch pioneer Philippe Zdar.
If you're more of a rock music fan, you could do worse than to check out The Raconteurs' first album in 11 years, Help Us Stranger. It features some of Jack White's most politically minded lyrics, with themes of gun control and apathy – the latter on the excellent "Somedays (I Don't Feel Like Trying)".
The best albums of 2019 (so far)

Show all 67
The enigmatic LA-based producer and artist Gabriel Black has a new single out featuring the glum tones of Phem, which is like a back-and-forth breakdown between two people discussing what went wrong with their relationship. More upbeat is a typically funky offering from Tom Misch on "Money", featuring the smooth-as-silk vocals of the wonderful Michael Kiwanuka. Misch has one of the most natural and apparently effortless instincts for rhythm of his generation – the bass and production on this particular track recalls The Neptunes' best work.
Speaking of funk, I'm obsessed with the vintage sound from French producer Dabeull, who just released his latest EP Intimate Fonk. He started out in the early Noughties on a bunch of different house and techno projects, but here is clearly influenced by Nile Rodgers, James Brown and Prince – but also modern French producers such as Dâm-Funk and Justice. Give it a spin and do your best to resist those retro grooves.
Jordan Rakei produced the devastatingly beautiful nu-soul song "Open", the title track from the new album by New Zealand's Louis Baker. The Rails have some stunning harmonies on the Celtic folk stylings of "Mossy Well", while Camila Cabello and Shawn Mendes have their own duet on "Senorita", which hopefully heralds another long hot summer of Latin-influenced pop.
My spotlight artist this week is Saint Agnes, who released their new album Welcome to Silvertown a few weeks back, and also managed to impress our critic Mark Beaumont at Isle of Wight festival. If you missed them, they're performing at Standon Calling festival in July too – expect some fantastically scuzzy rock with cinematic scope, and an electrifying show from frontwoman Kitty Arabella Austen and co. I caught up with them ahead of festival season to see how things are going.
Hi guys! How's your 2019 going so far?
Jon: It couldn't be better. We've released our debut album which has been a labour of love and have been overwhelmed by the response. We've played the best shows we've ever done and finally feel that we're becoming the band we always knew we could be. We're a gang, all for one and one for all and it is amazing to be part of that as the adventure deepens.
Enjoy unlimited access to 70 million ad-free songs and podcasts with Amazon Music Sign up now for a 30-day free trial
Sign up
Kitty: It's been the best year of my life. I feel like I haven't had a chance to catch a breath yet. Our album came out in May and we've had like two days off since then, we've done a whole load of shows, we've done in-stores, we've done festivals. It's been great.
Tell me how Silvertown, the quasi-fictional town your album is named after, came into being?
Jon: When the band started we were living in Silvertown, East London. Whilst there with me sleeping on the sofa of Kitty's freezing cold flat, we dreamt up our perfect band and began writing. Without speaking about it we both naturally fell into creating stories from our real lives, but that took place in a heightened reality, the town around us, but in a perpetual dusk, with heroes, villains, gods and devils around every corner. We created the world we wanted to live in and it existed halfway between fiction and reality, but both of those physically in Silvertown.
Did you make any discoveries about yourselves or the band when you were turning these mundane events into tracks with a sense of high drama?
Kitty: We spent 10 days in a residential studio making Welcome to Silvertown. Every minute that we weren't recording or mixing was spent talking, talking, talking about what we wanted to say with the album. We discovered a shared feeling of wanting life to be bigger, bolder, more colourful, often it can feel grey. I think that's why we wrote and recorded in such a bold and impulsive way. It was our opportunity to create our own bit of magic and drama. This desire to find adventure and wonder is something that definitely bonds us as a band. We're such a gang, a self-contained Addams family on the road and we love it.
Jon: The main thing was how similarly we feel about things. Strip away convention and openly talk about how small things affect you and the depth and detail is amazing. To find someone else feeling the same way is cathartic and we wanted to share that. I have been described as cold, sometimes emotionless and, like a lot of repeated things, I came to believe it. But in writing with Kitty I have discovered I'm the exact opposite. The emotions are so close to the surface, so ready to overwhelm me that I have learned a strange calm to keep the social veneer intact. I'm learning to undo it slowly and the writing has helped unlock it a lot.
Did this work the other way, so some of your frustrations about every-day real life were poured into the record?
Jon: Absolutely! A song like "I Feel Dangerous Around You" for example is written specifically to capture that head-spinning moment immediately after an argument where you feel like you're in a stand off. The tension even after a small argument can outdo even the best Western's gun duel build up and we wanted to capture that. The sadness, the hurt, the desperation for things to go back to normal, or the personal defiance to win no matter the cost!. Put your own thoughts and feelings at the centre of an overblown, soundtracked drama and things take on a whole new life.
Where can fans catch you this festival season?
Kitty: Everywhere! We have a bunch in the UK and Europe too. We're headlining a few of the This Feeling stages so Truck Festival, Y Not, we're going to Standon Calling - we just did Isle of Wight with them too, it was crazy. I thought I might get banned from more shows because I climbed the stage rigging and the stage manager was tapping my Doc Martens trying to get me down…
Join our new commenting forum
Join thought-provoking conversations, follow other Independent readers and see their replies