Now Hear This: New music from Little Mix, Loyle Carner, slowthai and Colter Wall, plus spotlight artist Áine Cahill
In her weekly column, music correspondent Roisin O'Connor goes through the best – and worst – music released this week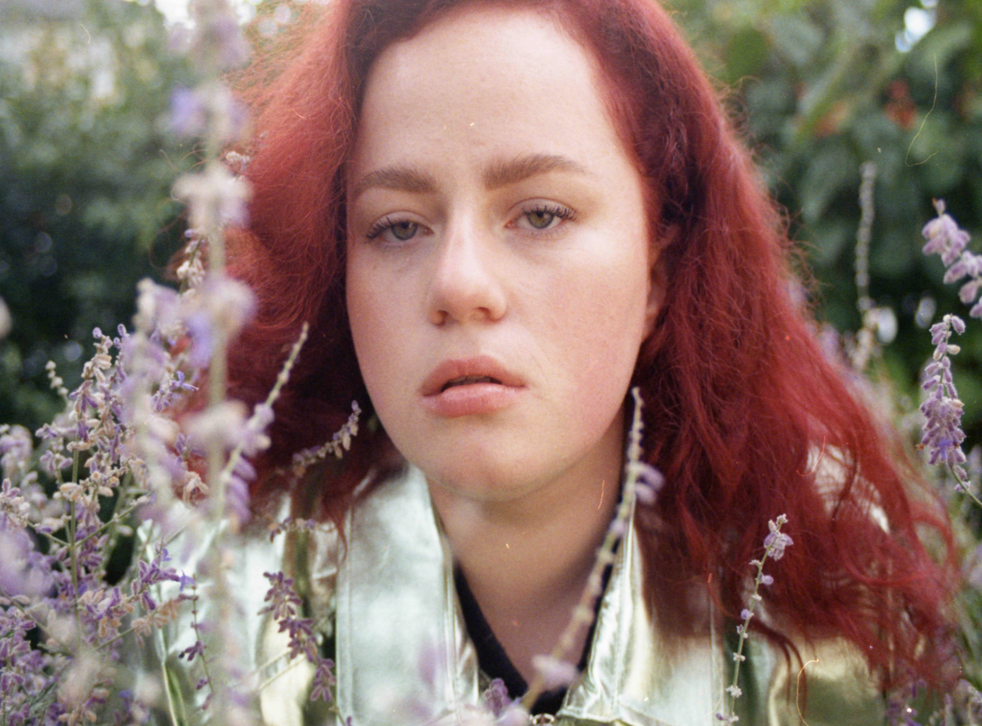 There are few rappers who could release a track named after a chef without it feeling like a parody, but then not everyone is Loyle Carner.
The Croydon hip hop artist has been working on follow-up material to his Mercury Prize-nominated debut Yesterday's Gone, which The Independent named as its Album of the Year in 2017.
"Ottolenghi" from Carner and Jordan Rakei is drenched in nostalgia and contemplation – opening with soft vinyl crackles and warm notes on keys, coming into bloom with Carner's colloquial flow, where he mentions Israeli-British chef Yotam Ottolenghi's book Jerusalem – and offers up stunningly poetic bars of vibrant, autumnal imagery.
Little Mix are back with a pop-reggae collaboration with Nicki Minaj, "Woman Like Me", which was originally written by Jess Glynne, with Ed Sheeran and Steve Mac, for her new album. I definitely prefer it as a Little Mix track, although this isn't the strongest feature Minaj has offered – she's not been on form at all of late.
Subscribe to The Independent's Spotify playlist
Sundara Karma have also returned with their sultry, colourful little number "Illusions" – their debut album Youth is Only Ever Fun in Retrospect was great, but this is a gargantuan step-up that channels Bowie and John Grant.
Speaking of whom, Grant's new album Love is Magic came out today – read all about it in The Independent's interview with the man himself.
There's a beautiful duet between emerging UK R&B darling Ella Mai, who recently gave a fantastic performance at Radio 1Xtra Live's event at the O2 Arena in London. Twenty-one-year-old Norwegian singer Amanda Tenfjord has also released a new single, "Let Me Think", which has slick pop production and tells the listener to ask themselves if they're truly happy with the situation they're in, or whether it's just the thought of change that scares them.
I LOVE the new teaser from Los Angeles-based, Chicago-raised rapper Ida'ye for her debut EP Worm, dripping with West Coast swagger and a high synth beat that flits sweetly along a darker bass line. The UK's own emerging rap star slowthai has dropped "Rainbow", which is dark, slick and sounds misleadingly dangerous.
Remember I hated Charli XCX and Troye Sivan's collaboration "1999", which dropped last week? Well, Plastic Mermaids have just shared their new track "1996" and it's fan-bloody-tastic: vibrant, psychedelic and packed full of dizzying, ingenious touches on the production. It's also accompanied by a very funny video – watch here.
Enjoy unlimited access to 70 million ad-free songs and podcasts with Amazon Music Sign up now for a 30-day free trial
Sign up
I've added not one, but two tracks from Songs of the Plains, the second album by Canadian country artist Colter Wall. The entire record is exquisite, thanks to his phenomenal songwriting talent and very simple, effective instrumentation. Read my review of the album here.
Then you've got R&B duo THEY., who are back with a Wiz Kahlifa collaboration – "What I Know Now" – which looks back over a failed relationship. It's taken from their superb EP Fireside, which you definitely shouldn't sleep on when it drops on 9 November. I caught up with the guys when they managed to catch their breath after a flight to Australia, where they're touring with 6LACK.
"Looking back 4 years ago to when I first left home on a whim, I wish I knew even half of the things I've learned since then to avoid all the missed opportunities, heartbreak, and disappointment," Drew Love of the duo explained. "LA has a way of sucking you in and spitting you out , but if we hadn't gone through it we wouldn't have been able to tell the stories we do the Fireside EP."
Now to my spotlight artist for the week, 23-year-old Irish singer-songwriter Áine Cahill, who just released her new single "Water into Wine", the video of which you can see first on The Independent (some serious David Lynch vibes there).
Check out the video/track and my Q&A with Áine, below:
Tell me a bit about the new single - when did you write it and did anything in particular provide inspiration?
I wrote "Water into Wine" a few months ago with Jessica Sharmen – I feel like the song can be taken in so many different ways and I want people to connect to it in whatever way they see fit. In the writing session I was just venting about different things and it morphed into "Water into Wine", in my head there are two different meanings because I couldn't pick just one.
What's been your experience of the music industry so far?
I've just been writing loads in the last year, majority of my focus has been on getting new music out! That's the side of things I've seen most of and that's the part I love!
What do you think of Lady Gaga's new film A Star is Born?
Love it! I've seen it twice and can't stop listening to the soundtrack! I wasn't surprised really though, I've been a massive fan of hers for years! I started playing piano because I heard her do an acoustic radio session! Queen.
What are you most looking forward to later this year?
I'm just excited to release more music, I've got a small tour in December in Ireland too! I'm really buzzing!
Register for free to continue reading
Registration is a free and easy way to support our truly independent journalism
By registering, you will also enjoy limited access to Premium articles, exclusive newsletters, commenting, and virtual events with our leading journalists
Already have an account? sign in
Register for free to continue reading
Registration is a free and easy way to support our truly independent journalism
By registering, you will also enjoy limited access to Premium articles, exclusive newsletters, commenting, and virtual events with our leading journalists
Already have an account? sign in
Join our new commenting forum
Join thought-provoking conversations, follow other Independent readers and see their replies