Interview
Novo Amor: 'It might be another year until we go on stage again'
The Welsh singer-songwriter speaks to Olivia Petter about turning heartbreak into a career, the future of the music industry, and not being as melancholic as his fans may expect
Wednesday 04 November 2020 09:25 Comments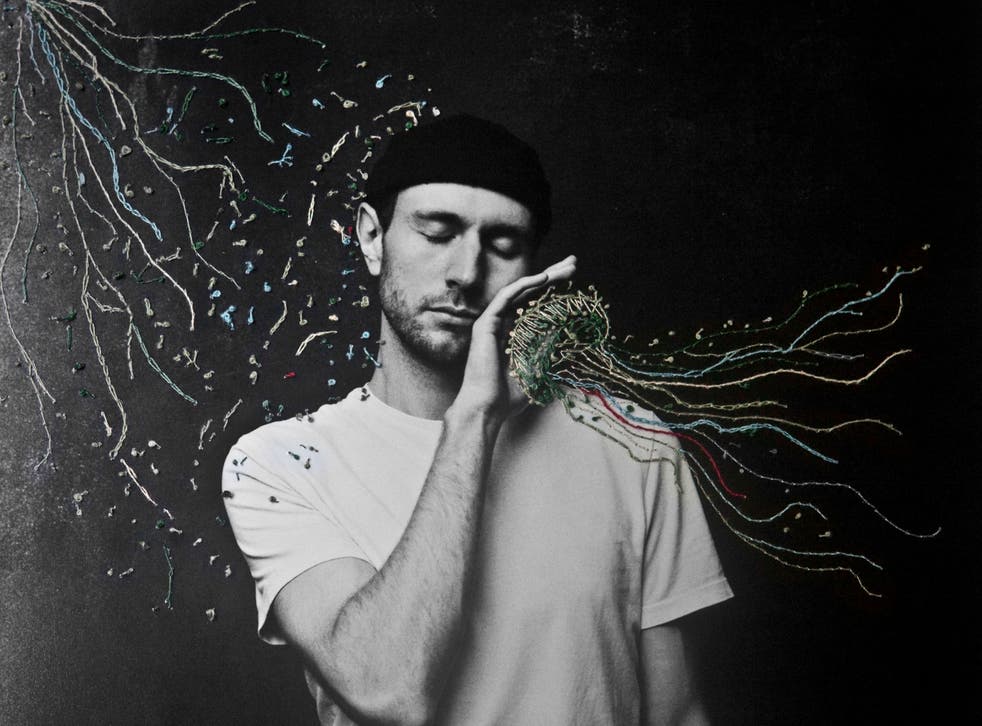 When Ali Lacey was 20 years old, he had his heart broken. "As clichéd as it sounds, I wrote love songs about the whole situation," he recalls. "You're in those formative years when everything just feels more emotionally charged. But looking back, I kind of cringe about the way I acted." He grimaces. "I was writing the songs as soon as things happened and then I would send them to her. Argh, I wish I didn't. The lyrics are just so obvious. It's nice to see that I've grown."
He has. Today, performing as Novo Amor, the 29-year-old Welshman has a cult following as an indie folk artist whose songs combine swelling melodies, a supple falsetto, and tender lyrics about love and loss. "And I hear your ship is comin' in/ Your tears a sea for me to swim," he sings plaintively on "Anchor".
As for the name, it means "New Love" in Portuguese. The pseudonym helps him separate his melancholic music self from his actual self. "When I started releasing songs as Novo Amor, my friends were all like, 'Are you alright, mate?' I'm a very happy person, really," he says. "And while I really fell in love with this type of music, it just didn't feel like me. It felt like this side of me that had been brought out by the break-up. I also just thought that my name wasn't that nice."
We are speaking over Zoom, of course, but Lacey's sunny disposition still comes across on screen. He's polite, and as interested in my life as I am his – certainly not the Eeyore his songs might make him out to be. When I ask if he ever feels pressured to be controversial, he says, "It's genre dependent. You get someone like Cardi B or other rappers kicking off about something and it works. It's attitude, innit. Attitude doesn't need to be present in alternative folk music." He's self-deprecating, too, when we speak about social media. "I don't want to be someone who posts pictures of their food. But then I also don't want to be like, 'Oh I'm so melancholic and my music's so deep, it means so much to me.'"
Lacey's graceful debut album, Birthplace – which was inspired by that break-up, as well as his love of upstate New York, where he worked briefly as a music teacher – was praised by critics when it came out in 2018, setting him off on a world tour that boosted his career but left him missing home. It wasn't until the winter of 2019 that he started working on his second album, Cannot Be, Whatsoever, which is out on Friday 6 November.
I have to ask Lacey about Bon Iver. With strikingly similar vocals, swooping instrumentals and foreign pseudonyms (Bon Iver is derived from the French translation for "good winter"), parallels between the two artists aren't hard to find.
"It's flattering in a way," Lacey says of the comparison. "I don't mind at all, I love Bon Iver's music. I think the comparisons have always been good and respectful that we're two different people. I'm not telling people they have to like my music at all, and if you think the similarities are too close and you'd prefer to listen to Bon Iver, then do that. I don't really mind."
Lacey's new album might just put those comparisons to bed. Lyrically, the record is a mélange of stirring, solipsistic reflections about heartache and reclaiming your autonomy. But Lacey insists this isn't another break-up album. "It's about indecision," he says. "And not really knowing how you actually feel about anything. I'm a very indecisive person."
He has firm views about the climate crisis, though. In 2018, the musician made headlines for his music video for "Birthplace", which used a 13-metre-long plastic model of a whale to send an important message about the impact of ocean pollution. Lacey practises what he preaches. His merchandise is made from eco-friendly materials; vinyl covers are made from recycled cardboard, and on tour, his rider calls for vegan food and eco-friendly cleaning products. He offsets his carbon emissions when travelling, too. "I try to keep on top of it all," he says, nonchalantly. "Obviously climate change is very real, and it's something that has to be dealt with. But it can cost a lot of money to do this stuff, so I understand why people don't. It's easy to ignore, too. Like, when you buy a T-shirt that's not fair-trade, you don't see 40,000 cotton farmers killing themselves. It doesn't affect you."
Enjoy unlimited access to 70 million ad-free songs and podcasts with Amazon Music Sign up now for a 30-day free trial
Sign up
Like a lot of artists, Lacey is supposed to be on tour right now. Is he worried about the future of the music industry? "It's so hard to work out what's going to happen," he says. "While the streaming side of the business seems to be doing fine, there are so many great artists who are reliant on festivals and tours. They're just going to have to pack it in now. But it's like, how long do you have to stick it out for?" Lacey is thankful to have built up a solid fan-base already, one that has allowed him to profit from music during the pandemic. "It's a very weird situation to be in," he adds. "My whole band is out of work and I'm doing my best to support them where I can, but they're looking at other options now. It might be another year until we go on stage again."
Does he miss playing live? "I've never been someone who's reliant on touring to feel like an artist, that's not what drives me. I made music for years in my bedroom before I ever stepped on a stage." For Lacey, then, a second lockdown might be no bad thing. "I'm a perfectionist when it comes to creating things and I don't necessarily let people in," he says. "I'm happy to stay in my house and make music."
Cannot Be, Whatsoever is out Friday 6 November
Register for free to continue reading
Registration is a free and easy way to support our truly independent journalism
By registering, you will also enjoy limited access to Premium articles, exclusive newsletters, commenting, and virtual events with our leading journalists
Already have an account? sign in
Join our new commenting forum
Join thought-provoking conversations, follow other Independent readers and see their replies