Prodigy dead: 4 of the Mobb Deep rapper's most memorable beefs
Artist had recently been treated in hospital for complications caused by sickle cell anaemia - a disease he had battled since birth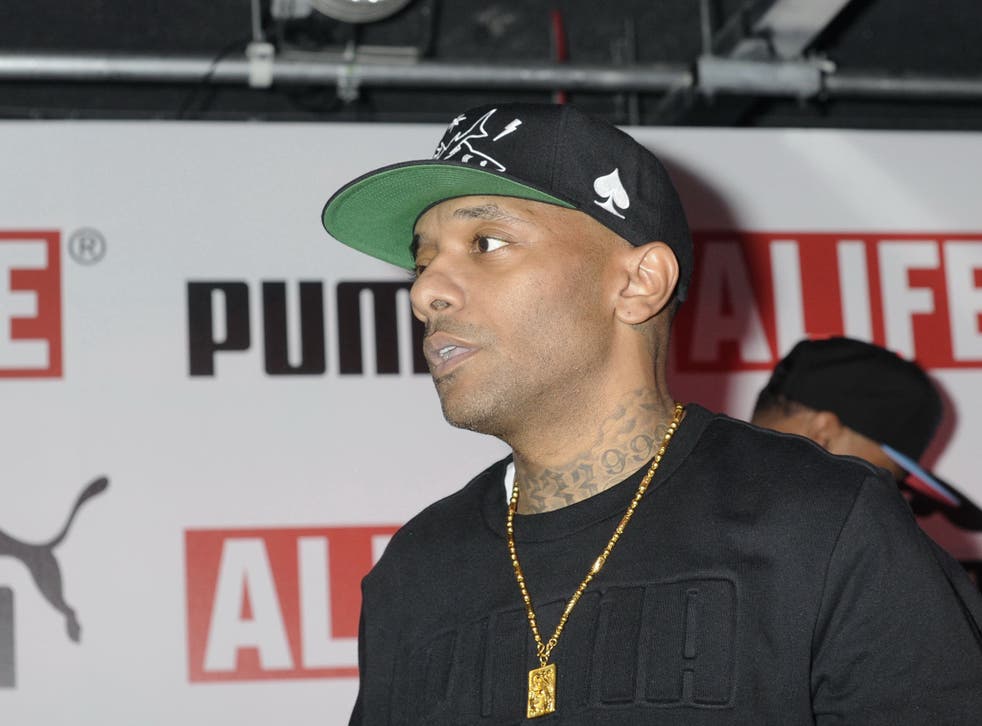 Prodigy, the hip hop legend who made up one half of Mobb Deep, has died aged 42.
Tributes have flooded in for the artist who had long-suffered from sickle cell anaemia, a condition that causes a shortage of healthy red blood cells.
It is currently unclear what the cause of death was, but Mobb Deep's publicist revealed that he had recently been treated in hospital after a performance for complications caused by sickle cell anaemia.
Since his death, many fans and artists have been remembering the many beefs between P and other iconic rappers.
Here are four of the most memorable:
Snoop Dogg
Snoop Dogg drew the ire of Mobb Deep and Tragedy Khadafi, who put out 'L.A, L.A' in response to his appearance on Tha Dogg Pound's classic 'New York, New York'.
Snoop crushed the buildings in the video and consequently embroiled himself in the East vs West feud that would lead to the fatal shootings of Tupac Shakur and Biggie Smalls.
P said later that it was "some hip hop s***" and called Snoop "the homie".
"You know how we do it in hip hop, everybody battles and crews battle with each other and beefin' each other sometimes," he said. "But Snoop is the homie, man. "We love Snoop and what he brought to the game."
Snoop shared a touching photo of the pair together after news of P's death emerged, and also tweeted an image of him alongside other late, iconic rappers.
Tupac
Never to be outdone, Tupac, who had just signed to Death Row Records, responded to 'L.A, L.A' with 'Hit Em Up', taking a shot at P which now seems particularly harsh: "Oh yeah, Mobb Deep: you wanna f*** with us?/You young-ass motherf*****s/Don't one of you n****s got sickle cell or something?"
Jay Z
Prodigy took exception to Jay Z's 1998 song 'Money, Cash, Hoes' where he said: "It's like New York's been soft ever since Snoop came through and crushed the building" - referring to the 'New York, New York' video
Enjoy unlimited access to 70 million ad-free songs and podcasts with Amazon Music Sign up now for a 30-day free trial
Sign up
"Jay was nowhere to be found when that drama popped off between Mobb Deep, Dogg Pound, Pac, and Biggie," P told The Source. "That was our little personal beef, not a coastal war... so Jay Z is a bitch-ass n**** for making that quote in his lyrics."
P claimed shade was thrown on 'Trife Life' and 'Where I'm From' but things heated up in 2001 when Jay Z debuted 'Takeover' - a Mobb Deep diss - at Summer Jam: "I don't care if you Mobb Deep, I hold triggers to crews/You little F***, I've got money stacks bigger than you/When I was pushing weight, back in eighty-eight/You was a ballerina I got your pictures I seen ya."
The ballerina jibe was backed up when Jay Z displayed a now-infamous photo of a young Prodigy at his grandmother's dance school.
Prodigy responded with 'Crawlin'', and claimed in his memoir that he nearly beat Jay Z up at a restaurant.
But he also said he thought the photo was a smart move and hadn't caused him any offence. "I thought I was Michael Jackson," he said. "That was funny to me. I didn't even take offence to that."
Havoc
Prodigy managed to get into a feud with the other half of Mobb Deep after Havoc sent out a series of bizarre tweets, one of which accused P of having a homosexual relationship while he was in jail.
He released a statement claiming his phone was stolen, however a leaked phone conversation broadcast by The Breakfast Club showed that he was lying.
Thankfully the pair made up to complete The Infamous Mobb Deep album, which was released in 2014.
Join our new commenting forum
Join thought-provoking conversations, follow other Independent readers and see their replies