Punk meets its match: neighbours who like the quiet life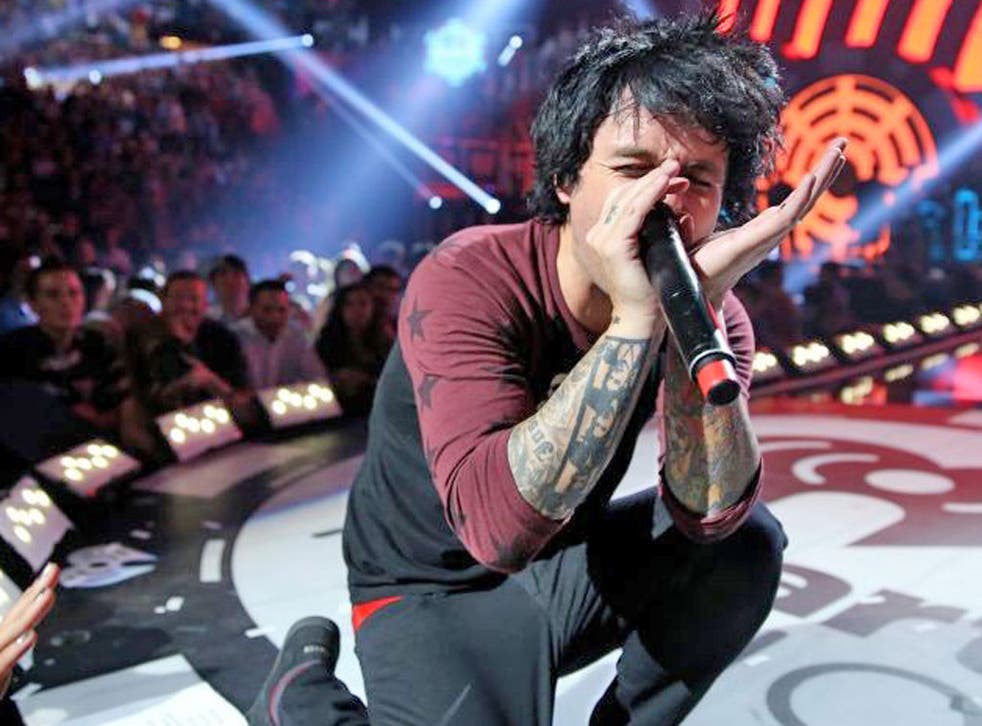 Green Day found their "punk" sensibilities challenged at a Las Vegas music festival after their set was cut short by organisers.
In a video that has become an online hit, lead singer Billie Joe Armstrong has a sweary onstage rant after being he had to cut his set short by 20 minutes due to a scheduling conflict with Usher.
"Let me tell you something, I've been around since f***ing 198-f***ing-8," he swears. "And you're gonna give me one f***ing minute? You've gotta be f***ing kidding me! You're f***ing kidding me. What the f***! I'm not f***ing Justin Bieber, you motherf***ers!"
Armstrong then relied on an old punk act's trick and smashed his guitar on stage.
He's not the only act who has come up against concert schedules recently. In July, Bruce Springsteen's encore with Sir Paul McCartney at London's Hyde Park was cut short due to council regulations and two years ago Guns N' Roses suffered at the hands of the Reading Festival curfew.
These days, gig time limits seem to be one of the last remaining battlegrounds where rock stars can still "fight the man".
Join our new commenting forum
Join thought-provoking conversations, follow other Independent readers and see their replies