The Kinks star Dave Davies on his emotional return to the UK stage and 'toxic' relationship with brother Ray
Davies plays his first hometown gig in 13 years next week at the Barbican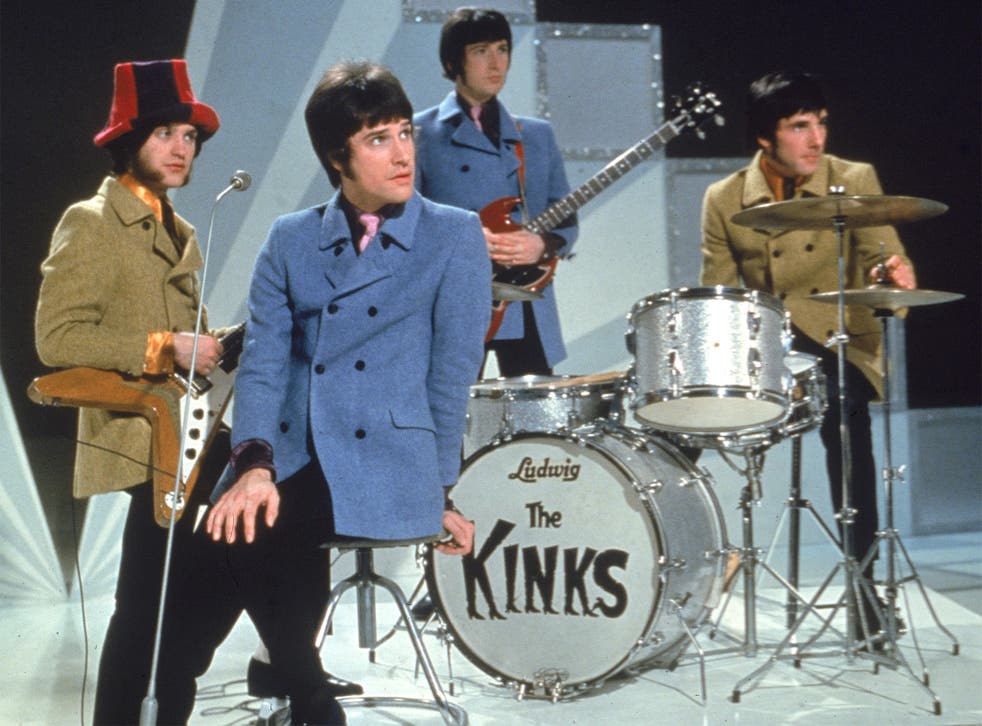 Dave Davies is standing among the seated breakfasters one bright morning in the Clissold Arms, a heavily remodelled gastro-pub in north London, across the road from the terraced house where he grew up. He is trying to discern a more shadowy spot, visible only in his memory, where in 1961, aged 14, he and his brother Ray, older by three years, played together in public for the first time. This is where the core of The Kinks began.
"It was darker," he says, sketching the scene in the air. "There was a little raised stage. We did a song called "South", an instrumental that Ray wrote, which formed the basis of "Tired of Waiting for You". My dad was always propped up at the public bar, chatting up the barmaid. It is a meaningful spot, in a way. Me and Ray did "You Really Got Me" in the front room just across the road, 100 yards from where you and I are now."
It was Dave's thickly distorted guitar sound on the dirtily aggressive opening riff of "You Really Got Me", achieved after he stabbed his amp in adolescent frustration, which helped give shape to Ray's nascent songwriting. In The Kinks' 32 years together, from 1964 to 1996, the brothers were the only, often violently fractious, constant. From beloved hits such as "Waterloo Sunset" and "Lola" to more obscure, equally beautiful album tracks, they wedded turmoil and yearning like no other group.
Now it's 50 years since the band began and the brothers, after a decade's estrangement, are discussing whether the anniversary's impetus may give it a future. But Dave Davies has more immediate concerns. A massive stroke nearly killed him on 30 June 2004, and he only returned to playing publicly last May. Next week, at the Barbican, he plays his first hometown gig in 13 years.
"That first night in New York at the end of May, I was terrified," he says. "And now it's really emotional to play London. The Barbican's not far, really, from here in Fortis Green, so it's fitting. So I thought, 'If it's shit, how bad can it be, really?' Unless I die!"
I first interviewed Davies just before his stroke, and he looks younger and healthier now, lean and hungrily happy, buoyed by a recent album, I Will Be Me, which, though typically ragged, has revived his songwriting. He lives in New Jersey, somewhat unwillingly, with a new American girlfriend who doubles as his manager. But his fundamental creative relationship has been with Ray. Though telepathically tight musically, as people they sometimes seem incomprehensible to each other.
"It's like some people prefer me and Ray to be at each other's throats than to be brothers," Davies sighs of the public fascination with their conflicts, from the regular punch-ups in the back of tour vans in the early Sixties, to the 1989 Kinks album, UKJive, when a furious row on the roof of the band's north London studio, Konk, reduced office staff to tears. "In my thirties and forties, I resented the fact that Ray gave me so little credit for my input and creativity," Davies considers. "But my love has always been relentlessly directed towards him."
Still, when Davies tried recuperating at Ray's house after his stroke (while Ray himself was recovering from being shot by a mugger months earlier, on 4 January 4 2004), they argued so bitterly he moved to a village near Dartmoor, Devon, to get away. He stayed till last year, far removed from his past. "Exmoor and Dartmoor are sacred, magical places," he says. "You find a truer side of yourself there. Being alone on the moors is scary, as the rain clouds settle in, it makes you realise your place in nature. I was near Dartmoor one day, and said, 'I'm going to mark this place, and be planted there, not buried – planted like a tree.'"
Davies has felt artistically belittled by his brother. In Julien Temple's documentary made during his time in Devon, Dave Davies: Kinkdom Come (2011), he went further, suggesting: "I could say I was the victim of a very abusive relationship." What did he mean?
Enjoy unlimited access to 70 million ad-free songs and podcasts with Amazon Music Sign up now for a 30-day free trial
Sign up
"The thing is," he says, "there's healthy relationships, and toxic ones. And the older I get, the more difficult I find it being around Ray, because – I don't want to use the word abuse, but I feel my energy seeping away from me sometimes if I'm with him. There's little warning signs. I might be sitting in the room, feeling perfectly happy, and I start to feel really tired, and wonder why. I think, 'Oh, I've got to get out,' or go for a walk. Because it's always been a part of his great talent that he's been able to extract elements of people's characters and energy. So I have to limit the time I spend with him."
What is the nature of the toxicity that makes him flinch from Ray sometimes?
"I don't know," he considers. "What's that fable about Cain and Abel? I can't quite remember the details of the dysfunction. But I don't want to be stuck in there, having jealousy and hatred and envy and being unhappy. And being with Ray for too long gets me back in that cycle. But then, families are difficult, and you can learn from discomfort. Ray and I have been each other's most important teachers. Maybe that's the clue to the whole relationship."
It isn't only the Davies brothers who suffered in The Kinks. When I was researching my biography of the band, I was told Pete Quaife, the band's original bassist, quit in 1969 to escape the violence between its members. Their generally impassive drummer Mick Avory's legs began to nervously twitch when he remembered Dave, who drove him from the band in 1984. Does Davies think this psychic carnage, the broken bones and broken hearts, are fundamental to The Kinks' music? "Well that's what life is," he says easily. "It's all in the mix. It's a microcosm of what we're all going through."
There are other roadblocks to The Kinks' return in their anniversary year. Davies alludes to "imbalances" in old contracts, and worries about keeping his "integrity". "On some level, I think everything that me and Ray do together has a certain integrity," he considers. "Even the mere fact that we were sitting down in Ray's front room working out things two months ago, there was integrity in that."
Were they making music?
"Yeah. Just ideas. Maybe we don't have time to resolve them. Maybe it's not important for it all to be fixed between me and Ray. Maybe the dynamic of why it works is the tension, and the energy that comes from it. Me and Ray talked to each other: 'What's all this pressure about the anniversary? Let's celebrate the 51st year!'"
Maybe the best thing would be to just walk back into this pub, and start strumming. "Why not?" Davies smiles.
Was getting together quietly in Ray's front room more important, in a way, than some grand public comeback? "Well, it was for me. It did work when we played, for a bit."
Does he hope they do it again?
"Yeah. It'll be great, I think."
Dave Davies plays the Barbican, London (020 7638 8891) on 11 April. 'You Really Got Me: the Story of The Kinks' by Nick Hasted is out now from Omnibus Press
Register for free to continue reading
Registration is a free and easy way to support our truly independent journalism
By registering, you will also enjoy limited access to Premium articles, exclusive newsletters, commenting, and virtual events with our leading journalists
Already have an account? sign in
Register for free to continue reading
Registration is a free and easy way to support our truly independent journalism
By registering, you will also enjoy limited access to Premium articles, exclusive newsletters, commenting, and virtual events with our leading journalists
Already have an account? sign in
Join our new commenting forum
Join thought-provoking conversations, follow other Independent readers and see their replies