Now Hear This: Victoria Monet, Lucinda Williams, Jessie Ware and Alaina Castillo
In her weekly column, our music correspondent goes through the best new releases of the week
Roisin O'Connor
Friday 24 April 2020 16:18 Comments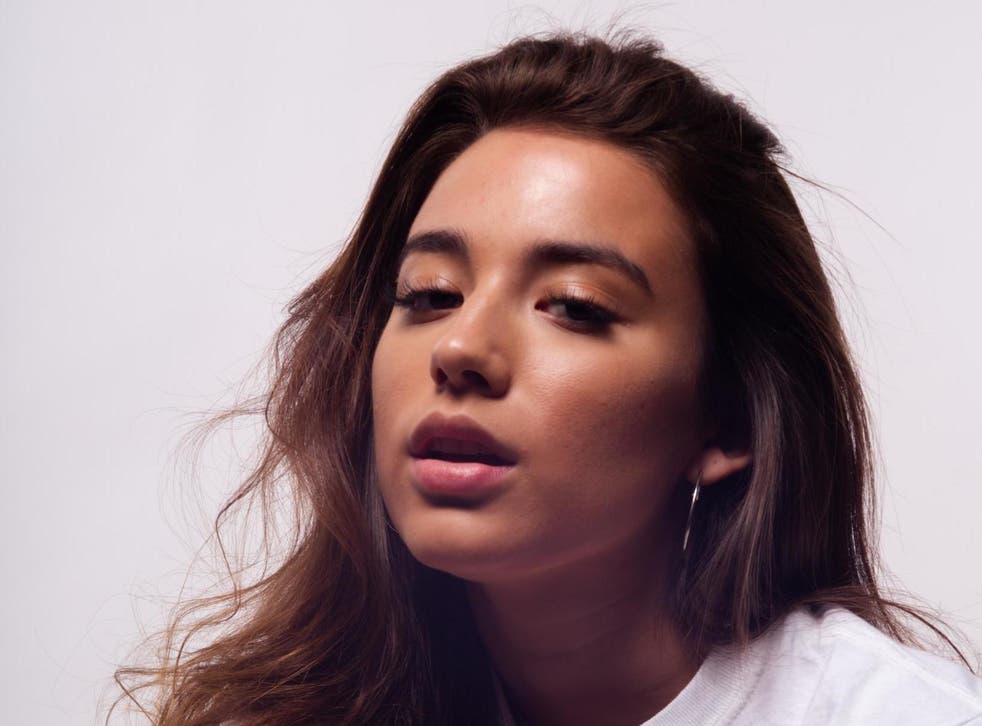 It's Friday, the sun is shining, and there are so many great new songs and albums to enjoy this weekend. Forget the lockdown and switch on your speakers.
Let's start with Joesef's dreamy "The Sun is Up Forever". Having followed him for a while now, I can tell you this is one of his best offerings; that electric guitar meanders through soft drum patters and the singer's soulful vocals.
Next up is someone you might not have heard of, but you will have heard his work. Real name Magnus Bertelsen, Norwegian pop producer Minus Manus has a cluster of No.1 singles to his name and over 1.5bn worldwide streams via his work as a producer and musician. His song "What If I" is a catchy dancefloor track that melds a shuffling, Caribbean-influenced rhythm with stuttery EDM beats.
Jessie Ware has released the latest track from her forthcoming album, What's Your Pleasure?, which has been nudged back a bit to 19 June. "Ooh La La" is a fun and drastic departure from the melancholy of her previous album, 2017's Glasshouse.
Hayley Williams just dropped the final part of her Petals for Armor II solo EP, "Dead Horse", which includes some of her best lyrics: "Sometimes it's good to be the bigger person/ But I'm so small I can't compare/ And after all, it's only fair, yeah/ I got what I deserved, I was the other woman first/ Other others on the line/ But I kept trying to make it work." She says those "yayaya" bits are inspired by the Lijadu Sisters, two Nigerian sisters who formed a music duo in the mid-Sixties.
The wonderful Rufus Wainwright's tender "Alone Time" is a delight, pared back to a piano and his tipsy vocal delivery. James Blake's "You're Too Precious" is his first new music since last year's Assume Form; in October last year he said the song is about "wanting to take a little bit of someone's load and just loving that person".
Victoria Monet shared her single "Dive", a bold, sensuous R&B track about female pleasure. She says: "Women are an adventure. We are as powerful as oceans, as beneficial as h20 and as fun as any theme park. Anyone lucky enough to taste that thrill should go all in. Dive playfully invites one to do so. It emphasises the importance of women getting our pleasure through oral sex. It's not talked about enough from our perspective and I wanted to break the ice. They say most humans are about 60 per cent water, but I believe women must be 69 per cent, so dive in baby."
"Bad News Blues", my favourite track from Lucinda Williams' new album, Good Souls Better Angels, is a toothpick-chewing, tobacco-spitting country jam that makes good use of her whisky snarl. Read my colleague Alex Pollard's review of the whole thing here. Ane Brun's "Feeling Like I Wanna Cry", and the accompanying video, are exquisite; the song heavy with the burden of Brun's grief: "All this beauty to be sacrificed."
If you haven't heard the all-star BBC Live Lounge cover of Foo Fighters' "Times Like These" it's worth checking out, with contributions from Dua Lipa, Hailee Steinfeld, Rita Ora, Sam Fender, Sigrid, Zara Larsson, Bastille's Dan Smith and Chris "Woody" Wood, Royal Blood and AJ Tracey'. Special shout-out for Woody's performance on his kids' xylophone.
Enjoy unlimited access to 70 million ad-free songs and podcasts with Amazon Music Sign up now for a 30-day free trial
Sign up
Subscribe to the Now Hear This playlist
French rapper and singer Lonespi's "Personne Ne Peut M'empêcher De Rêver" makes for a disarmingly effective protest song. The lyrics have a certain poetry to them (translated) – "Who are these people who want to confiscate the dreams we invented like destiny?/ These dreams that belong to us/ That we protect like a fire about to die." Jason Isbell and the 400 Unit shared the charming "Dreamsicle" ahead of new album Reunions.
My spotlight artist this week is Texas-born, Mexican-American artist Alaina Castillo, who just released her new EP, the voicenotes. It includes the mesmerising single "just a boy", the video for which was released earlier this week, and an English rendition of "no vuelvas a mirar atrás" (now titled "pass you by"). I think I prefer the Spanish version, but the tender finger-picking of the acoustic guitar and those mournful, husky vocals are just as moving – the song reminds me a lot of Elvis Presley's "Can't Help Falling in Love".
Check out my Q&A with Alaina, below, and watch her video for "Just a Boy"
Tell us a bit about your EP and the themes behind the songs
The main idea with the voicenotes EP is that it's all those moments where you have random thoughts that are important to you, and you take out your phone and record the first thing that comes to mind so it's vulnerable and real. This EP is different from the antisocial butterfly EP because I talk about things that I overthink or struggle with. 'pass you by' is a reminder to live in the moment and not let overthinking or stress take over the happiness you should feel in certain situations.
'sad girl' takes that message and then applies it to social media or the words or actions from other people that you don't want to let affect you, but eventually end up being the thing that's making you sad. I didn't want to highlight any specific moments because everyone goes through their own problems, so I added the imagery and metaphors to give it a deeper kind of beauty and meaning. 'voicenote' came from having an argument with someone over the phone - which never ends well - and overthinking all the worst possibilities just to find out that it's fine in the end and you worried for nothing. A lot of the time, I am super quick to assume things, so it was a message to not rush to conclusions. 'just a boy' is about not knowing if you can trust someone again because of the shit you've gone through in the past, and it's the moment where you decide to become vulnerable with a new person or let the past change your relationships in the future.
Your single "just a boy" is particularly gorgeous, did you find yourself inspired by any particular artist when you wrote it or was it from a more personal place?
'just a boy' came from a personal place because we've all been hurt at some point, but the way we deal with that hurt or learn to forgive is different for each person. So for me, it's just going through all the worst possibilities that could happen and hoping that they don't because of the lies from the past. You're never 100 per cent sure that someone won't hurt you and learning to trust again is always the hardest part.
What else do you have lined up for the rest of the year?
I'm quarantining in the studio! So RØMANS and I are constantly working on new music that will hopefully come out very soon!
What would your number one tip during self-isolation be?
To just enjoy it. Enjoy being inside, sitting outside (safely ofc), finding things to do, watching shows or movies, catching up on things you have to do or just enjoying time with yourself or your loved ones. I know I want it to end as soon as possible but when it's over, we might wish we could've taken more time to enjoy it.
Register for free to continue reading
Registration is a free and easy way to support our truly independent journalism
By registering, you will also enjoy limited access to Premium articles, exclusive newsletters, commenting, and virtual events with our leading journalists
Already have an account? sign in
Join our new commenting forum
Join thought-provoking conversations, follow other Independent readers and see their replies