Whatever happened to live albums?
Wire's re-released record of a crazy, chaotic, unforgettable gig is a reminder of what we've lost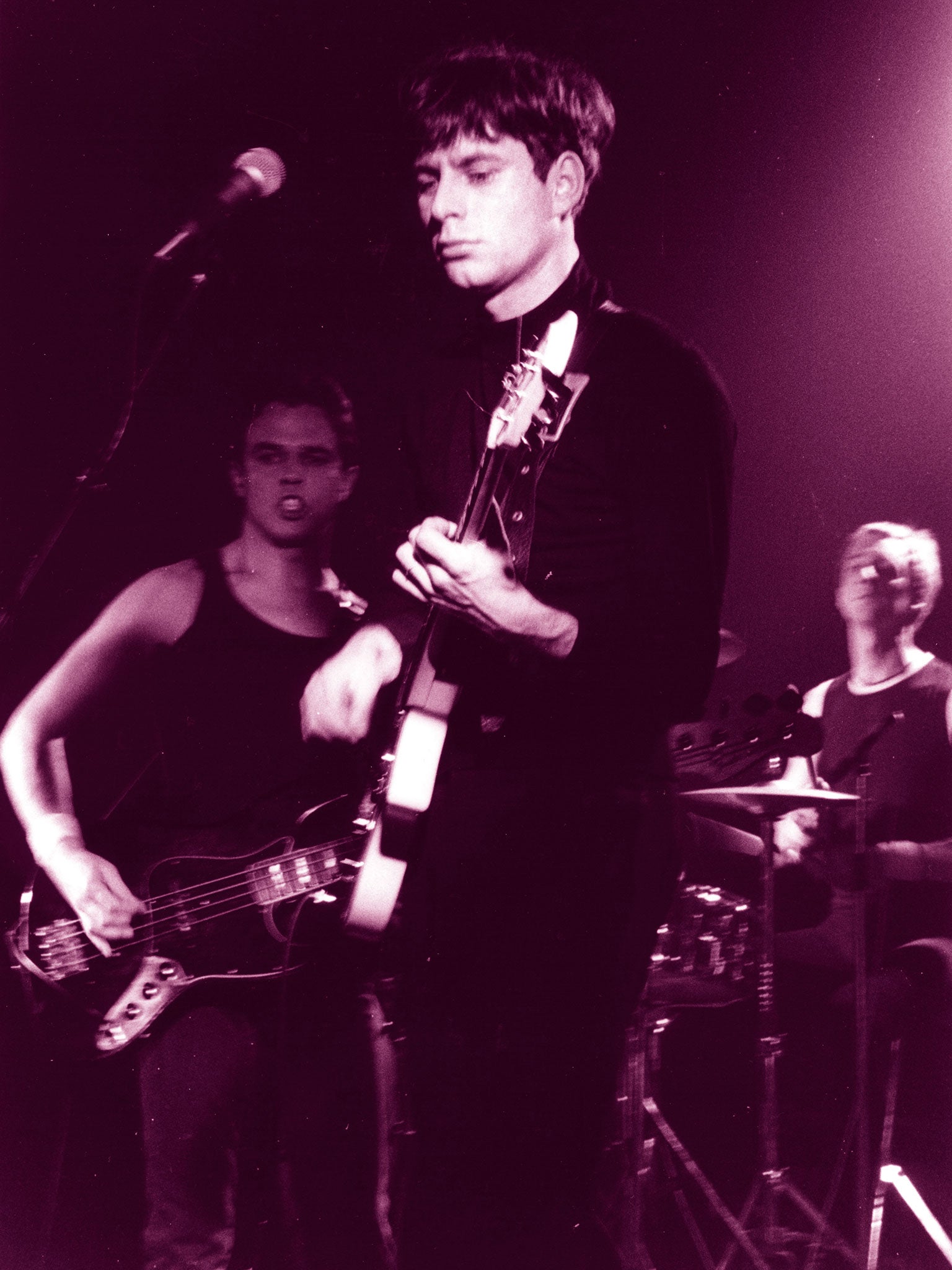 When wire announced they were set to re-release their live album Document and Eyewitness, Geoff Travis was caused to comment the post-punk veterans were "completely mad". The Rough Trade label boss who originally put out the record in 1981 has since added he meant this "affectionately", though this is certainly the sort of artefact that goes under the heading "for the completists".
For rather than showcasing an outfit at the height of their powers, Document preserves a badly prepared, stop-start event memorable more for its confrontational atmosphere than actual music. Thus, Wire are going against the grain of what we tend to consume these days as tour memorabilia and begs the question: Are we missing something?
Despite a lack of commercial success in their late Seventies heyday, Wire's angular rhythms became massively influential in later years, with demonstrable effects on the early Noughties punk-funk revival and, before that, Britpop – indeed, Elastica settled a plagiarism suit with the band out of court. Yet on Document, the band unveil under-rehearsed, new material in a context that is more art happening than traditional rock gig. Someone bashes a gas cooker for percussion, a woman drags two masked men across the stage and elements of those viewing proceedings grow ever more incensed.
At the heart of the release is this set from the Electric Ballroom in Camden, London, that has become infamous for the abuse hurled at Wire shortly before its members went their separate ways. It is an extreme example of concert as provocation, though in some ways its charged atmosphere and chaotic performance is of its time, when punk had rewritten the rules of stagecraft. Live albums from this period revel more in the grit of in-the-flesh playing and tell us more about not only the acts involved, but also the audiences that engaged with them on a more egalitarian level.
Compare that with the enervated live DVDs on offer today with glossy, hi-fidelity sets that recreate album tracks on stage, where moments of seeming improvisation look scripted for camera angles and acts could have performed at any city around the world with little sense of time and place. While the idea of presenting a gig as shared endeavour rather than passive entertainment has long been a vital part of jazz history, a fine place to start in rock lore is the 1969 debut album by Detroit proto-punks MC5.
Instead of a studio recording, Elektra Records chose to capture the explosive outfit live in their home city, featuring the free-form freak-out "Black to Comm". While the ensuing controversy ensured MC5 stayed far from the mainstream, the album laid down a marker on what was possible in a live context. Iggy Pop and the Stooges would eventually follow suit once these fellow Michiganites imploded in the early Seventies, with 1976's Metallic KO, released just in time to inspire punk's first wave.
Half of this release saves for posterity the group's final gig at Detroit's Michigan Palace two years previously that sees Pop baiting the crowd and in return being pelted with all manner of rubbish. Celebrated critic Lester Bangs said this was "the only rock album I know where you can actually hear hurled beer bottles breaking against guitar strings". One reason was the rabble-rousing singer had enraged a biker gang at a recent show. The gang may even have had an induction ceremony requiring applicants to halt the performance.
The US underground rock scene was creating a rejoinder to the chin-stroking seriousness and sacerdotal respect accorded to the decade's guitar dinosaurs and Laurel Canyon bards. Now the stage was set for a younger generation to show what they could do, with a smattering of recordings that presented the mayhem unleashed on the gig circuit by punk's propensity for aggression. Not necessarily from the movement's key names, but by groups that could actually play – usually emerging from the pub-rock circuit.
So Stiff Records compiled a set based on the label's Live Stiffs showcase tour that starred Ian Dury, Elvis Costello and Nick Lowe. As a budding music fan ransacking my dad's meagre cassette tape collection, there was a visceral thrill in hearing not just their raw energy, but Wreckless Eric shambling around. "My guitar doesn't work," he announces unconvincingly. "Ah, they forgot to plug me in." Likewise, the Stranglers live releases are full of Hugh Cornwell's sarcastic between-song banter.

Enjoy unlimited access to 70 million ad-free songs and podcasts with Amazon Music
Sign up now for a 30-day free trial
Sign up

Enjoy unlimited access to 70 million ad-free songs and podcasts with Amazon Music
Sign up now for a 30-day free trial
Sign up
Live (X-Cert) from 1979 includes numbers from the notorious performance from Battersea Park the previous year that featured strippers (male as well as female) during the finale. "You may enjoy spitting, but I don't enjoy being spat at," the singer/guitarist remarks at one point.
Almost a decade on, The Stranglers were a more polished outfit, though Cornwell was still accosting the crowd at the 1987 Reading Festival on the next year's All Live and All of the Night. Noting the distribution of free condoms was less than attendance, he deduces "that means there's 9,000 wankers out there."
Perhaps these recordings are all the more exciting for being so rarely filmed – or poorly in the case of Live Stiffs and early Stranglers – that you usually make up the visuals in your head, bringing you closer to the action. Higher quality and more expensive video equipment has ensured live recordings, now DVDs rather than vinyl or CDs, make for hefty financial investments. They are made with an eye on TV slots as well as sales.
This leaves a samizdat market for footage of when things do wrong. A quick search of ''falling off stage" on the internet reveals keen interest in Pink's abrupt exit at a German gig three years ago (two million views and rising). This, though, is a long way from MC5's hunger for audience participation or Wire's carefree attitude to value for money. In the end, perhaps it's our passivity that is the problem – we end up with the performances we deserve.
Wire's 'Document and Eyewitness' is out on 18 August on Pink Flag
Five albums that capture the mayhem
The Who Live at Leeds
Simply volcanic performances from one of the great live acts.
The Stooges Metallic KO
Iggy Pop at his daft and courageous best.
Johnny Cash At Folsom Prison
The Man in Black connects with Folsom's inmates.
James Brown Live at the Apollo
Stunning set from Harlem punctuated by audience screams.
John Cale Sabotage/Live
In late Seventies, the former Velvet Underground member snarled as much as ever.
Join our commenting forum
Join thought-provoking conversations, follow other Independent readers and see their replies