The Independent's journalism is supported by our readers. When you purchase through links on our site, we may earn commission.
Wiley: On his NME award, The Godfather, and proving himself to the non-believers
Exclusive: The Godfather of Grime has been awarded the VO5 NME award for Outstanding Contribution to Music – he speaks to The Independent about the award, his new album, and passing the torch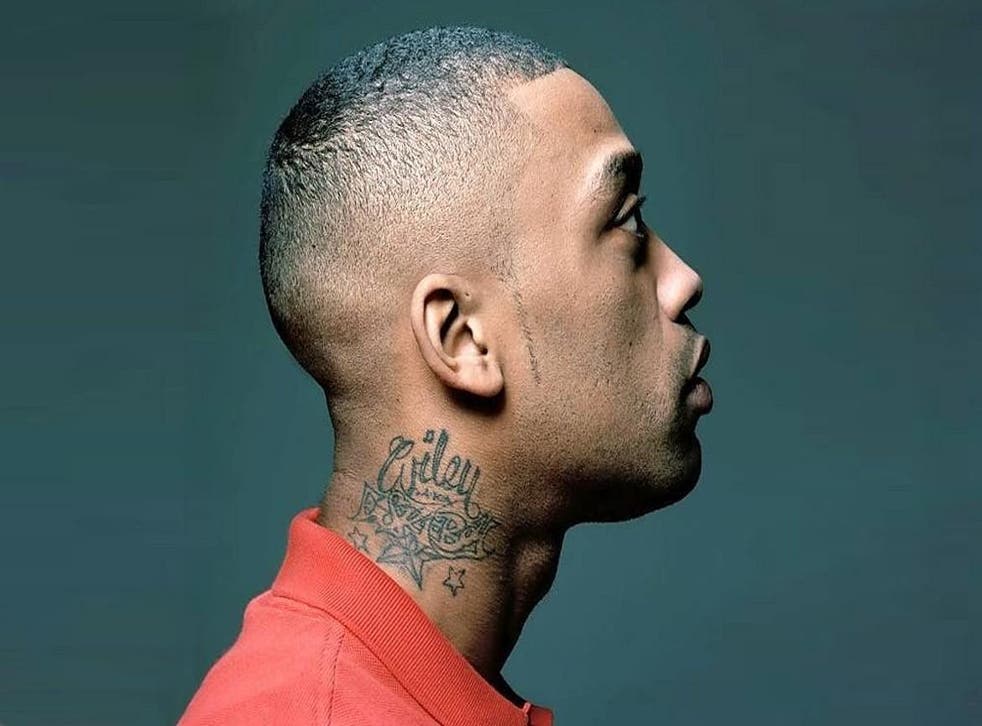 The Independent can reveal that Wiley has been named as this year's recipient for the VO5 NME Award for Outstanding Contribution to Music, after almost two decades in the industry.
NME Editor-in-chief Mike Williams said: "Wiley isn't just the Godfather of grime, he's the inventor of it too. He's the man the rest of the scene looks up to, and the figurehead of the most exciting musical movement in a generation.
"Without Wiley, the entire landscape of British music would look very different, so it's a huge honour to recognise his influence and talents by awarding him NME's Outstanding Contribution to Music. This year's ceremony has just got even more exciting."
Wiley will attend the NME ceremony to accept his award and also put on a special live performance.
Read our exclusive interview with him below:
Wiley's pretty chuffed with his NME Award.
"To get this from NME, and these good people… it's an honour because I respect anything in the music industry, the music business, publishing, that has come before me, because if it hadn't I wouldn't be able to do what I do," the 38-year-old says.
"You work so hard, and sometimes people don't see it, but whether they do or not you've got to keep working. Even if you're not on the map… if you stop working then you'll just go back a step."
The mainstream media has been playing catch-up over the past few years on a genre that has evolved determinedly, without much help from the industry.
After the #BritsSoWhite uproar last year, awards ceremonies are trying to make up for past omissions, and recognise the diversity and innovation in UK music, not just commercial success.
Asked for his opinion on Bowie fans claiming the late artist should win Best Male at the Brits over Skepta, you can almost hear Wiley shrug over the phone.
"That's nothing to do with me… Skepta's my brother, I want him to win so it's biased. Obviously Bowie's fans want him to win… it's all understandable."
Enjoy unlimited access to 70 million ad-free songs and podcasts with Amazon Music Sign up now for a 30-day free trial
Sign up
When Skepta was awarded the Mercury Prize for Konnichiwa in 2016, Conservative Minister for Culture Matt Hancock was quick to claim that he listened to the grime MC "in the back of the ministerial car", only to (predictably) fall short at being able to actually name any of Skepta's tracks. It's become something of a habitual error for politicians who are desperate to appear culturally 'on it'.
"I didn't even know about that… that's the situation, that's a mad one," Wiley says. "That's none of my business but I'm sure my bro, he knows about people who are vultures."
Explaining the delay on his own hugely-anticipated album The Godfather, he puts it down to his manager John Woolf "trying to treat it like it was a major record", and wanting to steer clear of a time with multiple major releases.
"It was a bit busy… and there was a slight delay on a few verses from a couple of people," he says. "But I think when they chose November, some big hitters, Christmas, Now… 90 or whatever number they're on now… there was that."
There's an enormous sense that Wiley has come full circle on this, what he refers as the last album where he feels as though he has to prove himself, and there are small moments throughout that shout back to what he was up to on previous records.
Something as simple as the line on opener "Birds and Bars" – "I clean my own house because I don't want a cleaner" - throws the listener back to 2011's "Information Age", where he thought about his success and mused "I might need a cleaner".
Some listeners (this one included) interpreted that as a wider statement on class and people's attitudes towards manual labour.
Perhaps it's both, but really Wiley just genuinely thought about getting a cleaner, and then decided he shouldn't have one.
"That was a time… it was because you'd been to loads of peoples' houses who are rich, and they all had cleaners, and you sit there and think maybe I need one," he says.
"I clean my own house anyway, but these people might need a job, so in terms of that reasoning you're helping people earn money, which is probably why I said it. Good job I didn't get one, cos it's always important to clean your own house. It's your own house, what are you getting a cleaner for, are you that lazy? Unless you're physically unable to."
Also throughout The Godfather is a sense that Wiley is very aware of his age, and his status among other major grime figures. He can be self-deprecating, calls himself "oldie", uses dated east London slang ("I'm nang and I know it"), and sounds as though he's just about ready to pass the torch onto younger artists.
"I am actually older than most of the people in my genre, so I'm not gonna try and be like 'I'm a young man'," he says.
"I wanna be this age, because at this age you know what you're doing. Unless you had your head screwed on straight out of school… I know a lot of people like that."
With age, at least in Wiley's case, comes maturity: he puts old beefs aside and shouts out new MCs he rates, whilst still keeping former protégés and grime veterans – Ice Kid, Jme, Chip, Little Dee, Skepta, P Money – involved. He's still the ultimate family don.
"It's a sport isn't it," he says. "I don't wanna be a sore sport. I appreciate a game, and the rules of that game."
I point out one, apparent reference to an interview Dizzee Rascal took issue with last year, when Wiley claimed that he was partly responsible for Dizzee being stabbed by a rival crew in Ayia Napa, in 2003.
Dizzee appeared to respond to the comment in a tweet where he wrote: "I understand people need to create hype for their events but they need to be a bit more careful about what they write."
On "Bait Face", Scratchy raps: "Next time think before you start typing." It's hard not to see it as a deliberate reference.
"You know what I've got to say? God bless Dizzee, I love that kid," Wiley says.
"I'm in such a good place right now, and as the Godfather I have to respect everyone and everything they've put into this thing. I don't wanna be their best friend, go round their houses, pretend that we're in 2002.
"I wanna move forward, look after my family, invest in more property (I'm on that ladder anyway), I'm not interested in anything that's not great. Cos I am great, I know that, and it's taken me a long time to realise that. I couldn't say it myself, but the fans have told me time and time again.
"This is the first time I can say it to you, because the fans have said it to me so many times to stop being modest, don't play it down. And I'm not going to do that anymore but I'm also not gonna over-say it."
As much as he talks about moving forward, Wiley also observes that grime itself, in a way, has come full circle.
He only feels regretful of his more commercial work when he reads negative comments, believing that reaching audiences he never would have expected to is a positive thing.
But he now feels as though he's reached a point where he has redeemed himself to traditional grime fans, where he can be proud and look back at what he's achieved, and stop putting pressure on himself.
"I'll be honest with you, my career will end on this note. Not on this project, but on this music. I will not make anything that is not urban before I die, in my name," he says. "I made a bad move before, I had to do different s**t to get money, but never ever will I have to do that again."
The VO5 NME Awards take place on 15 February 2017. Wiley has been announced for Reading and Leeds Festivals, and for Wild Life Festival in Brighton
Join our new commenting forum
Join thought-provoking conversations, follow other Independent readers and see their replies