Glastonbury 2015: China issues strong warning to organisers about booking Dalai Lama
China is against countries offering the Tibetan Buddhist monk a platform for what it believes to be his 'anti-China splittist activities'
Jess Denham
Saturday 27 June 2015 15:33 Comments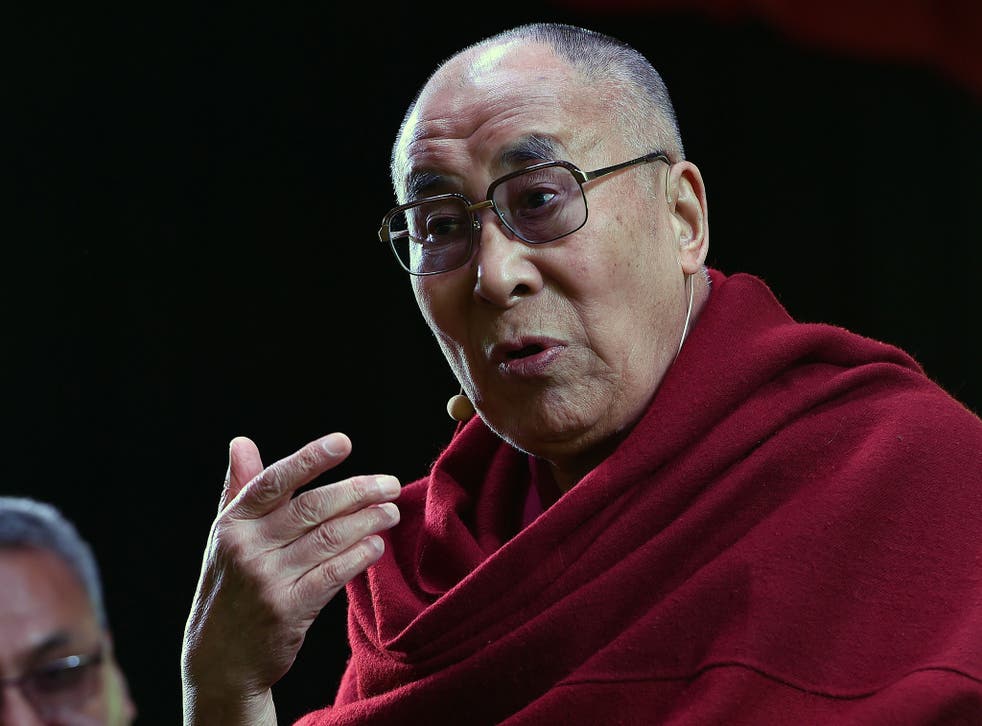 China is not happy with Glastonbury organisers for inviting the Dalai Lama to give a talk at the festival.
Country officials have warned the Eavises that booking the exiled Tibetan spiritual leader is tantamount to offering him a platform to "engage in anti-China splittist activities", Reuters reports.
The 14th Dalai Lama is not scheduled to meet with officials in Britain but is viewed by China as a separatist intent on promoting his wish for an autonomous Tibet.
The 79-year-old insists that he does not advocate violence. He will be promoting a message of "compassion, non-violence and the oneness of humanity" in the Green Fields on Sunday 28 June during his first ever visit to Worthy Farm.
Glastonbury 2015 in pictures

Show all 92
But while Emily Eavis is "honoured" to welcome the head monk of Tibetan Buddhism, Foreign Ministry spokesman Lu Kang has said that China is still firmly against the "international scuttling about of the 14th Dalai Lama to serve his political aims".
"China resolutely opposes any country, organisation, body or individual giving any kind of platform to the 14th Dalai Lama to engage in anti-China splittist activities," he said at his daily news briefing.
This is not the first time China has kicked off about the Dalai Lama's travels. Prime Minister David Cameron was forced to delay a trip to China in 2012 after Beijing were angered at his meeting with the monk.
The Dalai Lama fled to India in 1959 after fearing for his life in the wake of an uprising against Chinese rule in Tibet.
Glastonbury protests are also expected from buddhists of the Shugden community, who plan to demonstrate against the Dalai Lama's alleged religious persecution and human rights abuses.
Tensions have risen over claims he has been "creating an atmosphere of hatred" towards the 300-year-old Buddhist sect that worships the "fierce spirit" Dorje Shugden by excluding and marginalising members in exiled Tibetan communities.
Dalai Lama representatives insist that examples of Shugden Buddhists being barred from entering shops are not associated with him.
Register for free to continue reading
Registration is a free and easy way to support our truly independent journalism
By registering, you will also enjoy limited access to Premium articles, exclusive newsletters, commenting, and virtual events with our leading journalists
Already have an account? sign in
Join our new commenting forum
Join thought-provoking conversations, follow other Independent readers and see their replies