Nils Frahm, Woodkid, Robert De Niro and JR collaborate on refugee aid project 'Ellis' - exclusive album stream
'We are facing a crisis because we do not embrace, we do not sympathise and we cannot give up fear'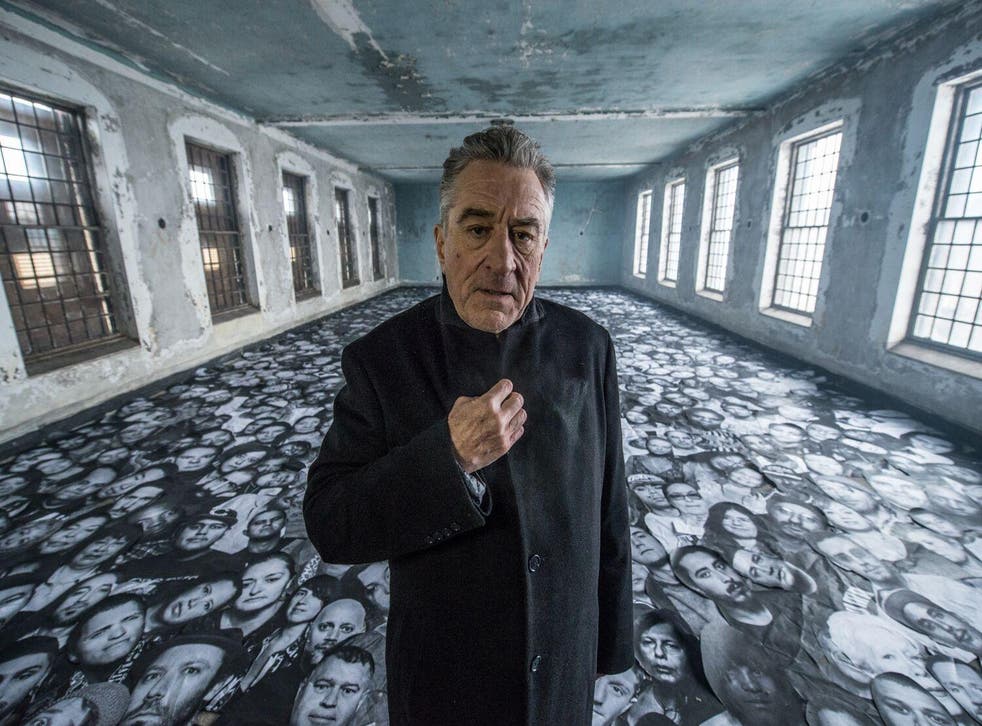 Artists Nils Frahm, Woodkid and JR have teamed up on a project featuring spoken word from Robert De Niro, starring the actor as an immigrant reflecting on his experience as he wanders around Ellis Island.
Ellis was written by Eric Roth [Forrest Gump, Munich], and tells the story of just one of the millions people who passed through what was seen as the gateway to America from 1892, on their way to the land they hoped to call home.
Listen to our exclusive stream of the album:
As Americans celebrate Independence Day, and as the refugee crisis continues in Europe, it's a particular poignant work, reminding those who need to be reminded of how America was made.
The proceeds from album sales will go to the Sea Watch initiative, a non-profit charity dedicated to the protection and rescue of civilian refugees.
Nils Frahm says of the project: "The opportunity to work on JR´s fantastic short film Ellis came through my good friend Yoann aka Woodkid. The music fell into our laps and melted with the images: a wonderful experience. The film has stuck in my head ever since; it moved my heart and changed my soul.
"A couple of weeks later I had to cancel a trip to Brussels because of a terror warning; all events got cancelled and I stayed home, having an unexpected day off. I felt rather depressed that day, thinking that the Europe I knew was already gone. I sat down at the harmonium, listened to Robert De Niro's voice and played for the rest of the day. The result is 'Winter Morning II,' the B-side of the Ellis soundtrack release.
"Robert says it all in 17 minutes. We are not facing a refugee crisis. We are facing a crisis because we do not embrace, we do not sympathise and we cannot give up fear. Art can encourage so I hope this project will help fight the fear in all of us."
Yoann Lemoine, [Woodkid], comments: "Because this film and this recording is historically meaningful, it was important for us to create this piece as an echo to the immigration situation in Europe, and decided to release it in support of Sea Watch."
JR, sometimes referred to as the 'French Banksy', is a French artist, director and photographer whose identity is still unknown, and whose large-scale black-and-white portraits draw attention to stories that might otherwise be forgotten.
"Trying to see and understand our past better," he says, "is a good way to understand what's going on right now and maybe face our future."
The Ellis score is released on 8 July via Erased Tapes as a mini album on CD, vinyl and in digital format - pre-order here
Join our new commenting forum
Join thought-provoking conversations, follow other Independent readers and see their replies