Independent Venue Week: Tim Burgess on why you should support live music
'Lots of venues seem to be under threat, so it's really important for people to appreciate them'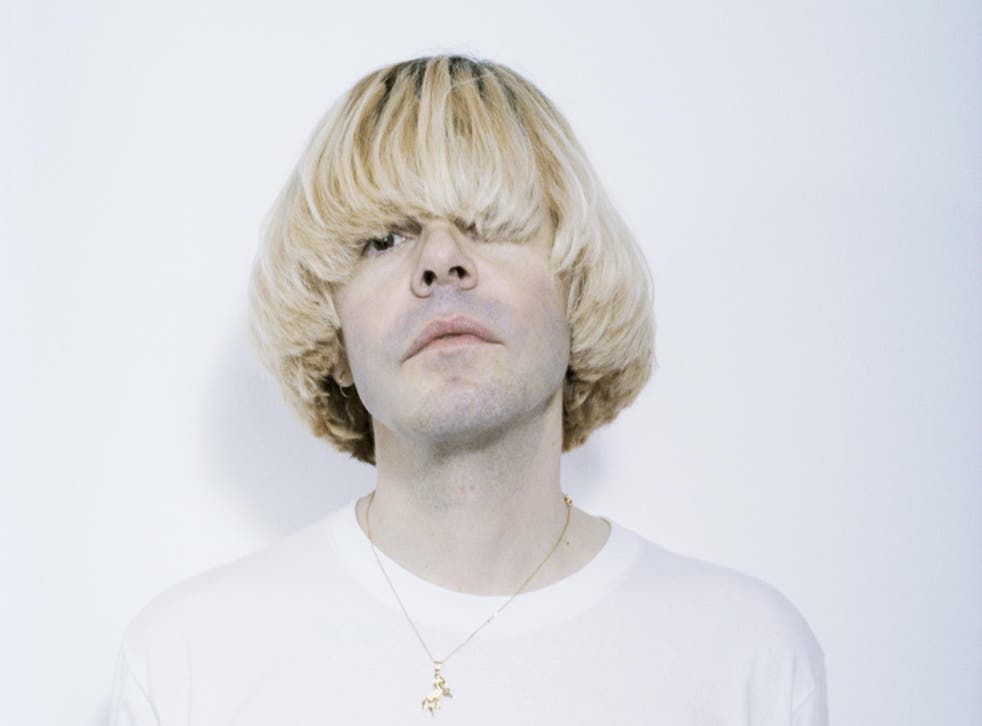 Independent Venue Week kicks off from 23 January, and Tim Burgess will be working with organisers, bands, solo artists and managers to promote some of the best venues in the UK.
We caught up with The Charlatans frontman and solo artist to see what he's anticipating for this year's event and the impact he hopes it will have.
What have you got planned for this year's Independent Venue Week?
I've put together a short tour featuring three brilliant bands - Documenta from Belfast, Horsebeach from Manchester and Yucatan from Bethesda in North Wales. They all played at Tim Peaks over the summer and the three dates are in the hometowns on the Friday, Saturday and Sunday.
On the Monday of Independent Venue Week I'm playing a solo show in the Elgar Room at The Royal Albert Hall - it's solo but with a band if that makes sense. Mark from The Charlatans and some of Hatcham Social - we last played at Festival Number 6 so we're looking forward to getting back together - also on that bill we have Tear and The Pheromoans so I'm really looking forward to it.
There's loads of other shows going on and I'm going to make it to as many as I can - there's a guy in Bristol called Big Jeff Johns, he goes to four or five gigs a week -every week. We always see him when we play there - it was great to have the chance to ask him to choose some of his favourite bands to play. It'll be an amazing seven days
What are you hoping people take away from the event?
Maybe for people who haven't been to a gig in a while to get a renewed love of seeing bands play live - maybe some kids at one of the shows to start a band. Definitely for all the venues involved to see a few new faces and for those people to return in the not too distant future. From my gig in particular I'd like them to take away an album that they bought from the merch stand after watching a fantastic gig
2016 was a tumultuous year for music venues but also seemed to be quite positive: Fabric in London was saved and venues were opened rather than shut down. Do you think this shows a bigger appreciation for smaller, independent music venues?
I think each town and city is different - London venues are tending to be getting squeezed out by spiralling rents and some Independent venues around the country are saying they can't get the bands who stick to the more corporate places that can block book a whole tour.
But the great thing about music is that it's a lot to do with the people - like Pop Recs in Sunderland, they are a venue that is there for the community and their major aim is not about making money - that means when they ask Edwyn Collins or Franz Ferdinand to play, it can be made possible. When The Charlatans played there a couple of years ago it was £2.50 for anyone not on a wage - that means the audience is from a wider spectrum that some of those shows where it's £50 a ticket in a soulless arena.
Enjoy unlimited access to 70 million ad-free songs and podcasts with Amazon Music Sign up now for a 30-day free trial
Sign up
I was in Manchester recently and went to a place called Jimmy's which opened in December - they have a venue downstairs that holds a hundred - aspiring bands and promoters can put on shows that then lead on to scenes being made, fanzines being started and all the other exciting elements around gigs and venues.
Lots of venues seem to be under threat, so it's really important for people to appreciate them while they are around. 2016 definitely showed us how important it is to make the most of being able to see artists while you can - the same goes for the venues that they play in.
Tim Burgess plays the Royal Albert Hall on 23 January as part of IVW - for more info click here
Join our new commenting forum
Join thought-provoking conversations, follow other Independent readers and see their replies