Eleanor Friedberger live at Moth Club: singer announces Andy Warhol tribute show in spring
Eleanor Friedberger plays her first London show of the year at Moth Club to promote her third solo album, 'New View'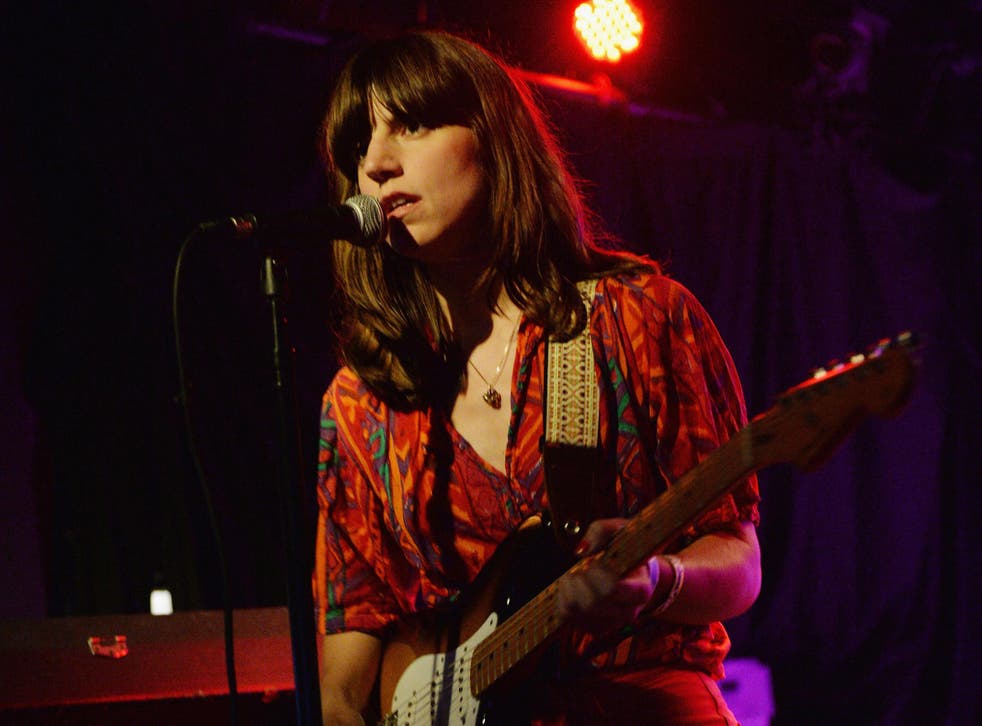 Eleanor Friedberger plays her first London show of the year at Moth Club, an old working men's club, where red velvet booths line walls covered in plaques commemorating rotary clubs and regiments.
It's cosy and there's no avoiding eye contact with the huddled crowd, so she's prepared a few things to talk to about: living in London in her twenties, just before she joined her brother to form the band The Fiery Furnaces; the TV performances she has lined up in New York to promote her third solo album; the next visit to London to play headline shows with her band and Warhol tribute nights at the Barbican with Tom Verlaine from Television. No big deal.
Tonight she remembers seeing Smog in an Islington church with a cover of 'I was a stranger', seguing into 'Your word' off her new record. 'New View' is about leaving New York City and reconciling yourself to getting older, being happy with your lot. Friedberger has smoothed the angles, dropped her indie roots for Neil Young-tinged rock.
Without a band, we miss the gut twisting electric guitar solo in 'Open Season', leaving the kaleidoscope of hatred and regret over a breakup to come through in the lyrics. "Here's the receipt," Friedberger sings, retreating to her "tree museum" in upstate New York, where she is learning to be alone. Her voice is more comfortable digging in the lower registers, mining the passage of time for lyrics about keepsakes in amber, day-long walks and the end of springtime.
She fluffs last song 'Sweetest girl' and asks the audience what song she should finish on instead. "'My Mistakes," the crowd shouts back, picking the first song off her first solo album. "But it's only two chords!" she protests, before playing it anyway.
Whatever mistakes were troubling her in 2011 are long gone now, it seems.
4/5 stars
Setlist
He didn't mention his mother
I am the past
I was a stranger
Your word
Cathy with the curly hair
Scenes from Bensonhurst
Does turquoise work?
A long walk
Stare at the sun
Run, run, run
Widow city
Because I asked you
All known things
When I knew
Other boys
Early earthquake
Open season
Sweetest girl
My Mistakes
Join our new commenting forum
Join thought-provoking conversations, follow other Independent readers and see their replies