Coasts, Bristol Marble Factory, gig review: Slick band give polished performance in need of an edge
Hometown show well-received by crowd but is polite and inoffensive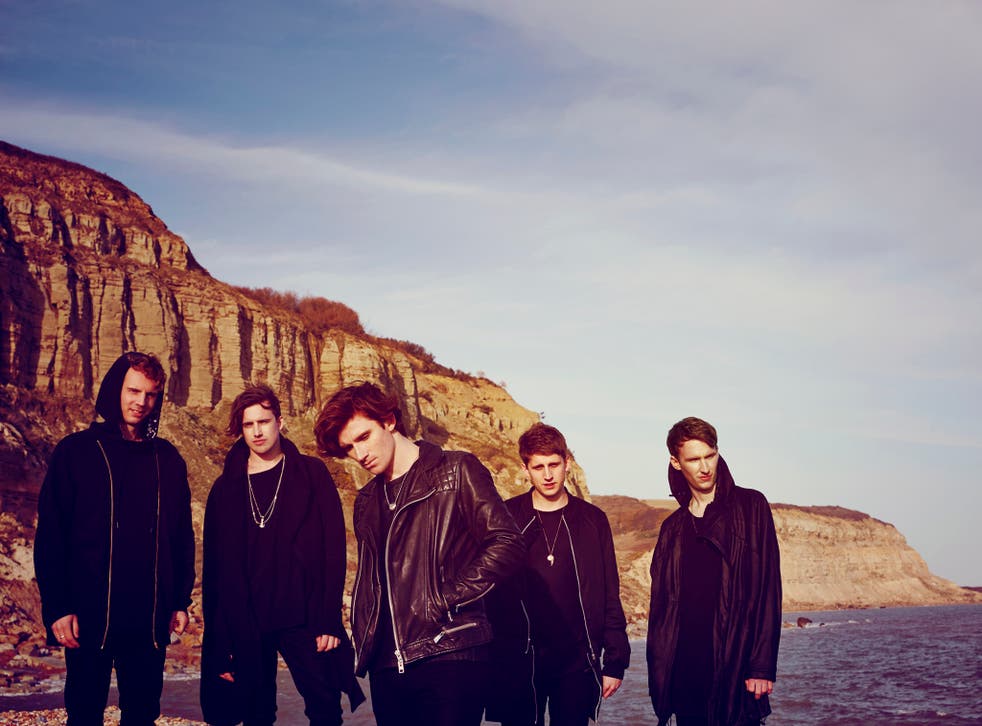 Never let it be said that Bristol band Coasts aren't in tune with their audience. For this Halloween night, hometown show, a good chunk of the crowd have arrived in zombie get-up – a look replicated by the band themselves. It's reassuring to see the five-piece adopt – for one night only, at least – the reanimated corpse aesthetic: it's a sign that they do indeed have a sense of humour, not something you would otherwise pick up on from their set.
Coasts describe their sound as 'tropical pop'. And while their best moments – notably the anthemic, Chvrches-esque 'Wolves' and set-closer 'Oceans' – do have a catchy, west-coast sound, too many of their songs are more sheen than substance. They are incredibly polished and well-rehearsed, and charismatic singer Chris Caines is a natural frontman, but their live show leaves you desperate for an edge that just isn't there.
At heart, they're a slick pop group masquerading as a rock band: much of the time, they sound polite and inoffensive. But when they drop the guitar-band posturing and embrace their love of the massive pop tune, Coasts' music has the ability to send a shiver down your spine – and not just because they look like members of the undead.
Register for free to continue reading
Registration is a free and easy way to support our truly independent journalism
By registering, you will also enjoy limited access to Premium articles, exclusive newsletters, commenting, and virtual events with our leading journalists
Already have an account? sign in
Register for free to continue reading
Registration is a free and easy way to support our truly independent journalism
By registering, you will also enjoy limited access to Premium articles, exclusive newsletters, commenting, and virtual events with our leading journalists
Already have an account? sign in
Join our new commenting forum
Join thought-provoking conversations, follow other Independent readers and see their replies