Eska, Islington Assembly Rooms, gig review: The gymnastic flexibility of her voice really draws you in
Her falsetto is the thing that makes her really stand out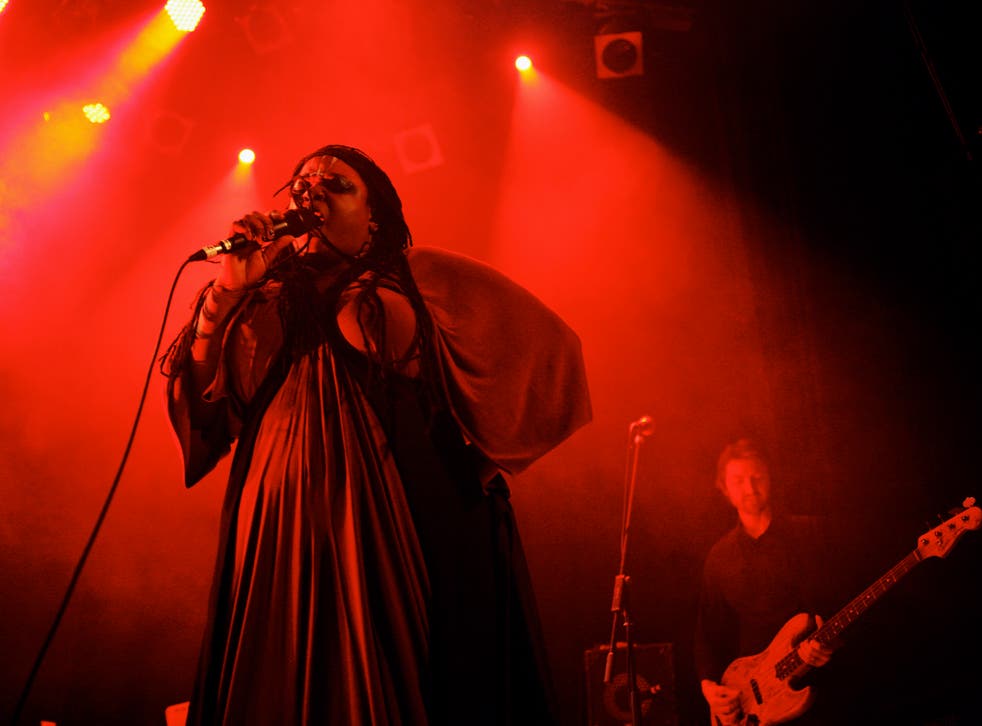 After years spent collaborating with other artists, Eska Mtungwazi finally stepped out of other people's shadows this year when her desperately yearned-for solo debut album was finally released, picking up a Mercury nomination.
The singer-songwriter is clearly enjoying the confidence boost it's given her, as she marches on stage in a red and black gown and starts rocking out to "Magic Woman", her dreadlocks thrashing. She's a flame emoji personified. She does a bombastic cover of "(Can't Get No) Satisfaction" but there's plenty of delicacy here too, in "To be Remembered" and "Shades of Blue" with its pretty twanging ukulele and folky hand claps.
Not worried about sharing the attention, mid-set she brings on Philip Achille, an extraordinarily gifted harmonica player, who can bring the delicacy and nuance of a full classical orchestra to that one instrument. Throughout this showcase, which flirts with electronica, pop, jazz, soul and folk, it's the gymnastic flexibility of Eska's voice that really draws you in.
She can do growling power and driving, joyful soul but her falsetto is the thing that makes her really stand out, it has a piercing strength that evokes some other invisible, joyful plane of existence and at tonight's gig she helped her audience to access it too.
Register for free to continue reading
Registration is a free and easy way to support our truly independent journalism
By registering, you will also enjoy limited access to Premium articles, exclusive newsletters, commenting, and virtual events with our leading journalists
Already have an account? sign in
Register for free to continue reading
Registration is a free and easy way to support our truly independent journalism
By registering, you will also enjoy limited access to Premium articles, exclusive newsletters, commenting, and virtual events with our leading journalists
Already have an account? sign in
Join our new commenting forum
Join thought-provoking conversations, follow other Independent readers and see their replies