Will Young, Eventim Apollo, gig review: Still proving how wrong Simon Cowell was
This show serves to display how far Young has travelled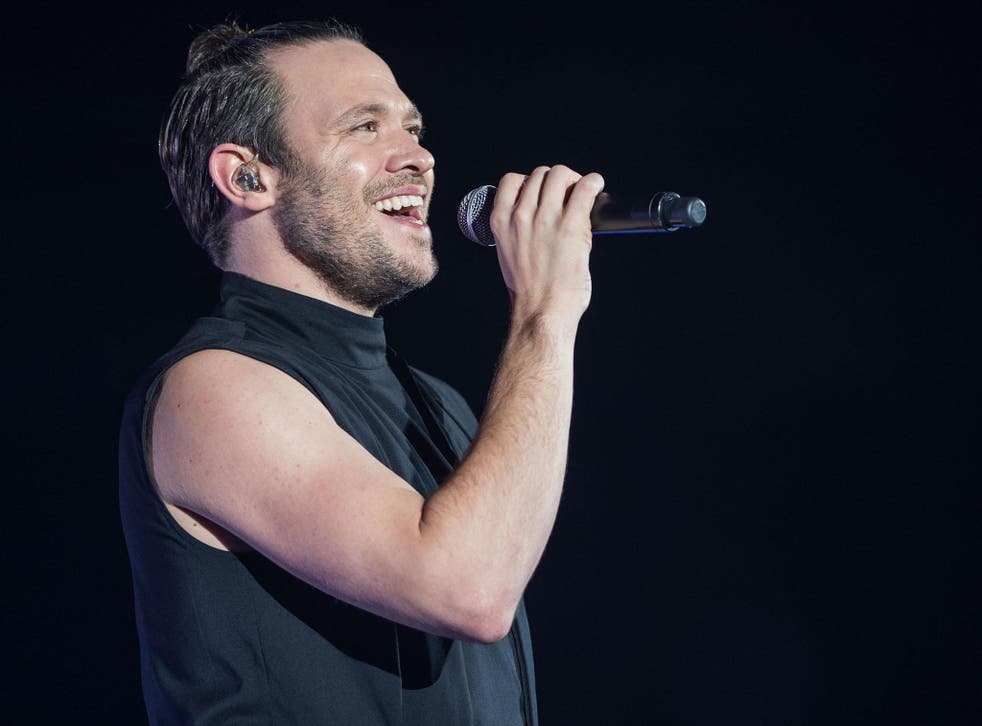 Will Young is telling a story about how last week he wet the top bunk of his tour bus. It isn't, it's fair to say, the sort of onstage anecdote you'd normally expect from talent show alumni, but this is Young all over: in lesser hands what would be either unforgivably cheesy or awkwardly tawdry is endearingly done with twinkle-eyed charm, part of the reason why nearly 14 years after winning Pop Idol (amusingly, much to Simon Cowell's disgust) he has long-since escaped the competition show straitjacket.
Yet a refusal to comply with mainstream pop convention - he is a vehement LGBT activist - has never dented his commercial clout. New album 85% Proof, plundered extensively tonight, is his fourth number one, showcasing his part-balladeer, part soul-pop musical vision. These twin components of his personality make for an enthralling show. The ballads, such as opener Brave Man and Gold, are laced with emotive self-doubt. Then he flicks the switch, and his playful chitchat ("I look like an over excited pop vicar") and upbeat tunes like U Think I'm Sexy have them raucous in the aisles.
Not that everything works. Any attempts at stagecraft are bewilderingly cheap, as if Pet Shop Boys traded in big budget theatricality for a turn on a summer cruise, while his cover of The Doors' Light My Fire, the sole throwback to his Pop Idol days, still grates.
Yet that only serves to display how far Young has travelled in the interim. To use the word maturity suggests tedium, but the depth to Like a River and stately synth-pop sweep of closer Jealousy show an artist at ease with himself, content to tread his own path. As he dances, croons and repartees around the stage unrestrained, it's not difficult to conclude just how wrong Cowell was.
Register for free to continue reading
Registration is a free and easy way to support our truly independent journalism
By registering, you will also enjoy limited access to Premium articles, exclusive newsletters, commenting, and virtual events with our leading journalists
Already have an account? sign in
Register for free to continue reading
Registration is a free and easy way to support our truly independent journalism
By registering, you will also enjoy limited access to Premium articles, exclusive newsletters, commenting, and virtual events with our leading journalists
Already have an account? sign in
Join our new commenting forum
Join thought-provoking conversations, follow other Independent readers and see their replies