Day In The Life: Carl Morris, founder and MD of My Kung Fu Recordings
'Welsh bands often get overlooked'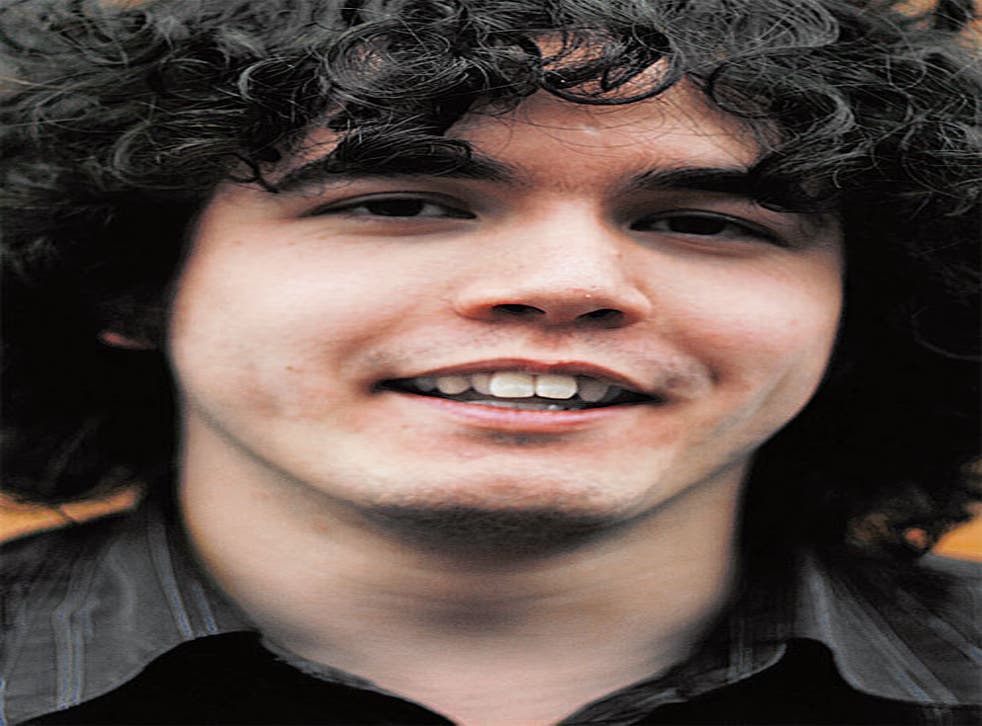 7am
No lie-in for me as I'm doing an intensive course in Welsh. It's every weekday morning at 8am so, with no time for breakfast, I run on toothpaste! I have Welsh family and being based in Cardiff I meet a lot of Welsh people. Wales is such an interesting place and the ancestry is fascinating, but at school I didn't really see the point of learning the language, as you never do when you're young.
My Kung Fu doesn't restrict itself to Welsh singers but as we're based here we hear about a lot of Welsh bands. They often get overlooked by bigger labels: I'm not sure if that's because of their nationality, but it's good for us. Our highest profile artist is Cerys Matthews, who's just released a mini-album of Welsh songs she wanted to document. It came out last October and we expect sales reports will show it's doing very well.
10am
I get into our offices at Cardiff Bay and say hello to everyone before the usual routine of checking e-mail and deleting spam.We all sit down and have a chat about all the different things going on in the office, from artwork to gigs. We juggle all these things; you have to keep your balls in the air. One of the main topics is promotion for our Forecast gigs bringing electronica, country and Japanese noise bands to Cardiff, which will be an experience.
Though saying that I got into music through Nirvana and the Prodigy. You want to hear something with energy if you're growing up in drab surroundings. That's why white suburban kids like 50 Cent. Great artists create worlds, and that's what we look for. Our first signing, Soft Hearted Scientists, did this, they simply edited out bits of the real world and surrounded themselves with books, films and music.
Although maths and computing at Cardiff University was my official degree, my unofficial one was hanging out at gigs and record shops. I proved tobemore excited about managing people and doing press, and the label came out of that. We've never had any funding other than Mastercard. It's dauntingfor artists starting out – you pick up Music Week and thinkyou need a vast team working for you. It's just not true!
12.30pm
I pop to a local café to have lunch and meet the graphic designer Casey Raymond. He makes comics and has done some posters for us, as well as the cover of a CD sampler. He is one of most unique minds around and just bonkers, but I love his work and we meet fairly regularly to catch up and discuss new projects.
Back in the office, I settle down to write our newsletter, trying to feature all eight of our artists. Writing blurbs and sending stuff to distributors is a nice way to ease myself into the afternoon.
2.30pm
I have a quick chat with the guys in the office about the highlights from the first Swn festival, which we staged with Radio 1 DJ Huw Stephens over the second weekend in November. We had a vision for a UK festival like the European ones where you get a wristband and roam around a load of venues across Cardiff city centre. Edwyn Collins, The Duloks, Loefah and Beirut were just four of our highlights from the 120 artists who performed.
The whole thing was immensely enjoyable but I'm keen to hear reports back from some of the many labels, promoters, artists and DJs who were involved. In particular, it was terrific to see so many people excited about our new signing, Truckers Of Husk, before they've even released their first record.
Enjoy unlimited access to 70 million ad-free songs and podcasts with Amazon Music Sign up now for a 30-day free trial
Sign up
We're very privileged with new artists working in Cardiff's music scene. There's definitely a Welsh home crowd that get into bands. Texas Radio Band registered massively on the Welsh radar until we couldn't ignore them any longer. They do a Welsh song now and again but sing predominantly in English. Mini is the bonkers singer, he sends me death threats written in Spanish, but it's been going on for so long now that I think I'm probably safe. They're from West Wales, as is Richard James, whose second album I'm excitedly waiting for at the moment. There is a bit of energy in that area of the country; it seems to inspire pastoral, bucolic music with a magical quality.
3pm
I ring Gabriele, our distributor in Italy. I always wonder what mental picture he has of Cardiff as there's a bit of a difference between here and Pisa! We discuss which CDs I need to ship out to him. Our artists do pretty well in Italy, and very well in Germany and Scandinavia, though they do vary. Richard James does well in Germany, for example, and Soft Hearted Scientists in Scandinavia. It only takes a couple of influential people to kick stuff off; there was a respected journalist in Scandinavia who really liked Soft Hearted Scientists and flew over to make a documentary about them. What we're trying to do now is steer people who like one of our bands to get into the others.
My Kung Fu has also got distribution in Hong Kong, Taiwan and spots around America, and now that a few people are starting to talk about China I'm going to make that a goal for 2008. I think people still do look to Britain for musical cues; being covered by Plan B or NME carries global clout.
6.30pm
Straight after work I go to Spillers Records which is a local shop with in-store gigs. It's legendary and a hub for what we do. Tonight, Cardiff's literary punk outfit Gindrinker are playing. After this, I'm planning to pop to Clwb IFor Bach, or Little Ivor's Club, which is the only venue I know of named after a Welsh revolutionary. I'm aiming to be back to my flat, which I share with a friend I met at Glastonbury, by midnight, but that doesn't always happen as planned!
Join our new commenting forum
Join thought-provoking conversations, follow other Independent readers and see their replies