Adele tells wedding guests to 'expect my album in September'
Singer released her last album, '25', in 2015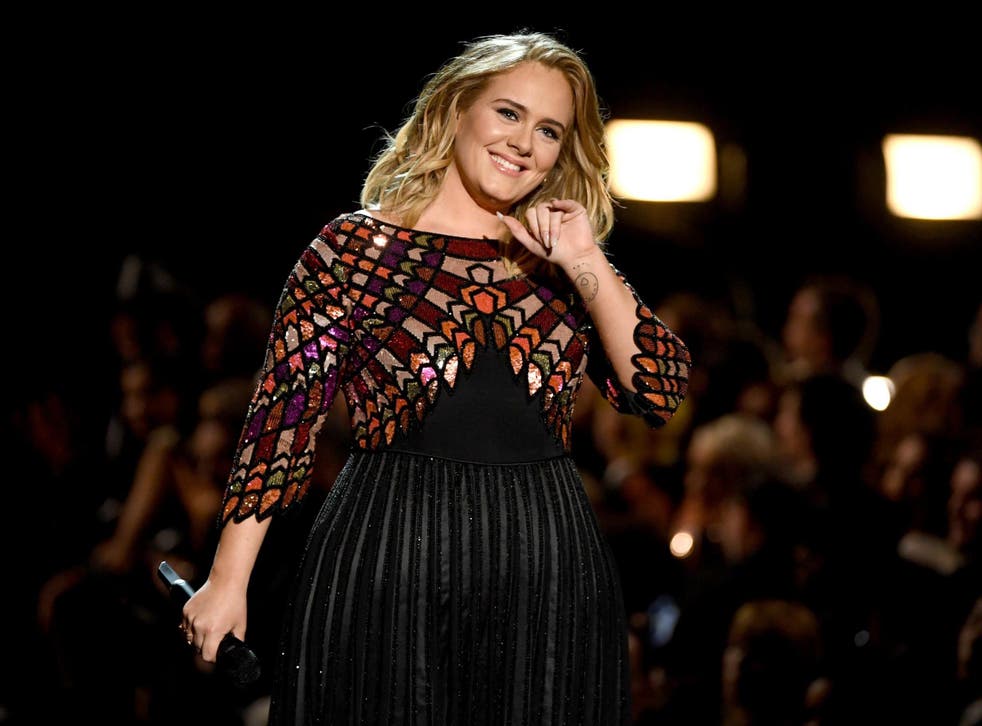 Adele reportedly told friends that her highly anticipated fourth album is due in September.
According to The Sun, the singer was attending the wedding of her friend, the author Laura Dockrill, to Maccabees guitarist Hugo White, when she revealed the news.
Adele performed a song during the event, which was also attended by Florence Welch, Jessie Ware and Jack Penate.
Videos shared online showed her singing to Beyonce's "Crazy in Love" and the Spice Girls – "Spice Up Your Life".
During her performance on stage at The Mason's Arms in Battersea, south-west London, she apparently told guests: "Expect my album in September."
15 bands you should listen to in 2020

Show all 15
Adele last hinted at new music when she turned 31 in 2019, when she shared a birthday message on Instagram.
"30 tried me so hard but I'm owning it and trying my hardest to lean into it all," she wrote.
"No matter how long we're here for life is constant and complicated at times. I've changed drastically in the last couple years and I'm still changing and that's OK. 31 is going to be a big ol' year and I'm going to spend it all on myself. For the first time in a decade I'm ready to feel the world around me and look up for once."
She continued: "Be kind to yourself people we're only human, go slow, put your phone down and laugh out loud at every opportunity. Learning to REALLY truly love yourself is it, and I've only just realised that that is more than enough. I'll learn to love you lot eventually."
"Bunch of f***ing savages," she joked of her fans. "30 will be a drum n bass record to spite you."
Adele's last album, 25, was released in 2015 and went on to win Album of the Year at the 59th Grammy Awards, while her single "Hello" won Record of the Year and Song of the Year.
Register for free to continue reading
Registration is a free and easy way to support our truly independent journalism
By registering, you will also enjoy limited access to Premium articles, exclusive newsletters, commenting, and virtual events with our leading journalists
Already have an account? sign in
Register for free to continue reading
Registration is a free and easy way to support our truly independent journalism
By registering, you will also enjoy limited access to Premium articles, exclusive newsletters, commenting, and virtual events with our leading journalists
Already have an account? sign in
Join our new commenting forum
Join thought-provoking conversations, follow other Independent readers and see their replies