AKB48 attack: Man jailed for slashing teenage members of Japanese girl band
Satoru Umeta assaulted the two teenager and a man who tried to protect them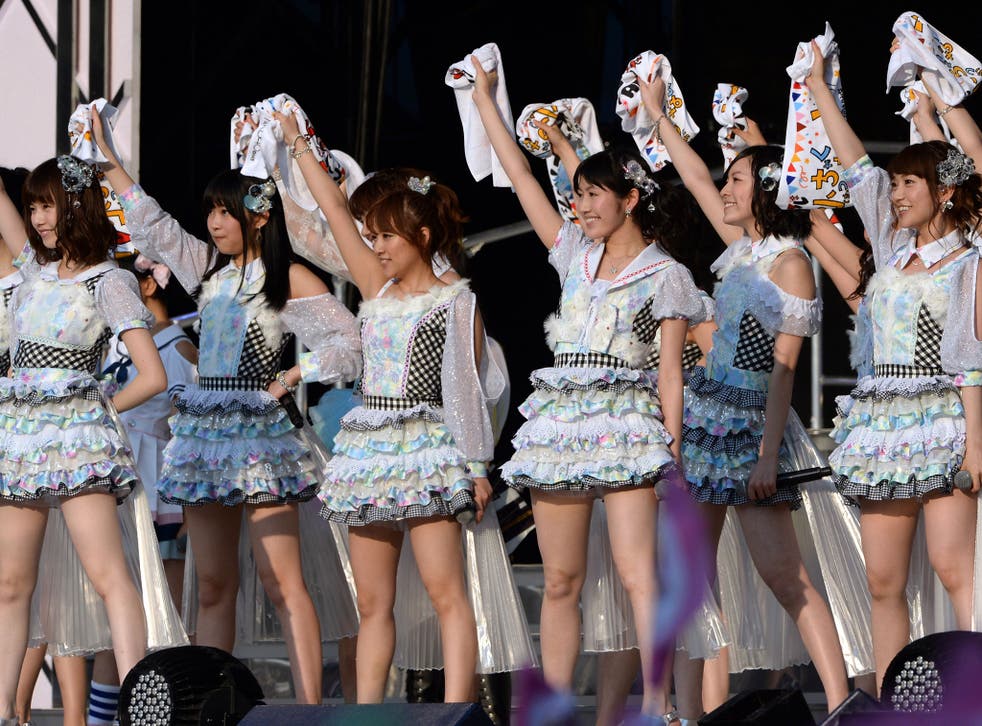 A man has been handed a six-year jail sentence, after he used a saw to slash two teenager members of the Japanese girl band AKB48.
Satoru Umeta, 24, pleaded guilty to assaulting Rina Kawaei and Anna Iriyama, now both 19, at a fan event in northeast Japan last year. A man who was trying to protect the pair was also injured.
The judge presiding over the case said Umeta had attacked the pop stars because he was frustrated about being unemployed, Kyodo news service reported.
Umeta's lawyers said their client had shown signs of schizophrenia, AFP reported.
The popular band has a rotating cast of more than 90 young women, with affiliate groups across the country and in Indonesia, China and Taiwan.
Due to their fan events, where the stars chat to fans, its members are marketed as "idols you can meet".
At the event in May, Umeta drew a foldable saw from his jacket, approached the women and attacked them – cutting their hands and faces. The two women were hospitalised overnight.
The singers have since returned to performing with the group.
Additional reporting by AP
Join our new commenting forum
Join thought-provoking conversations, follow other Independent readers and see their replies